So you've decided you want to lose weight. You want to feel more confident in your own skin, you're going away on holiday or you want a healthier lifestyle – for whatever reason, you want to shred the fat.
Despite training hard and sticking to a 'clean' diet there may come a time when you have to switch from the idea of 'building muscle' to 'burning fat'.
Unfortunately, many women and men make the same simple yet common mistakes in their approach to fat loss and they continue to repeat these mistakes unaware of their consequences.
Let me explain and discuss to you the 5 most common fat-loss mistakes and how you can avoid them or stop doing.
1 – Trying to change everything in one go
So, you've decided you want to change to get fit and healthy and BOOM all of a sudden you've changed pretty much everything in your lifestyle. You don't want to take little steps – you want it fast and quick therefore, aim for big goals, right?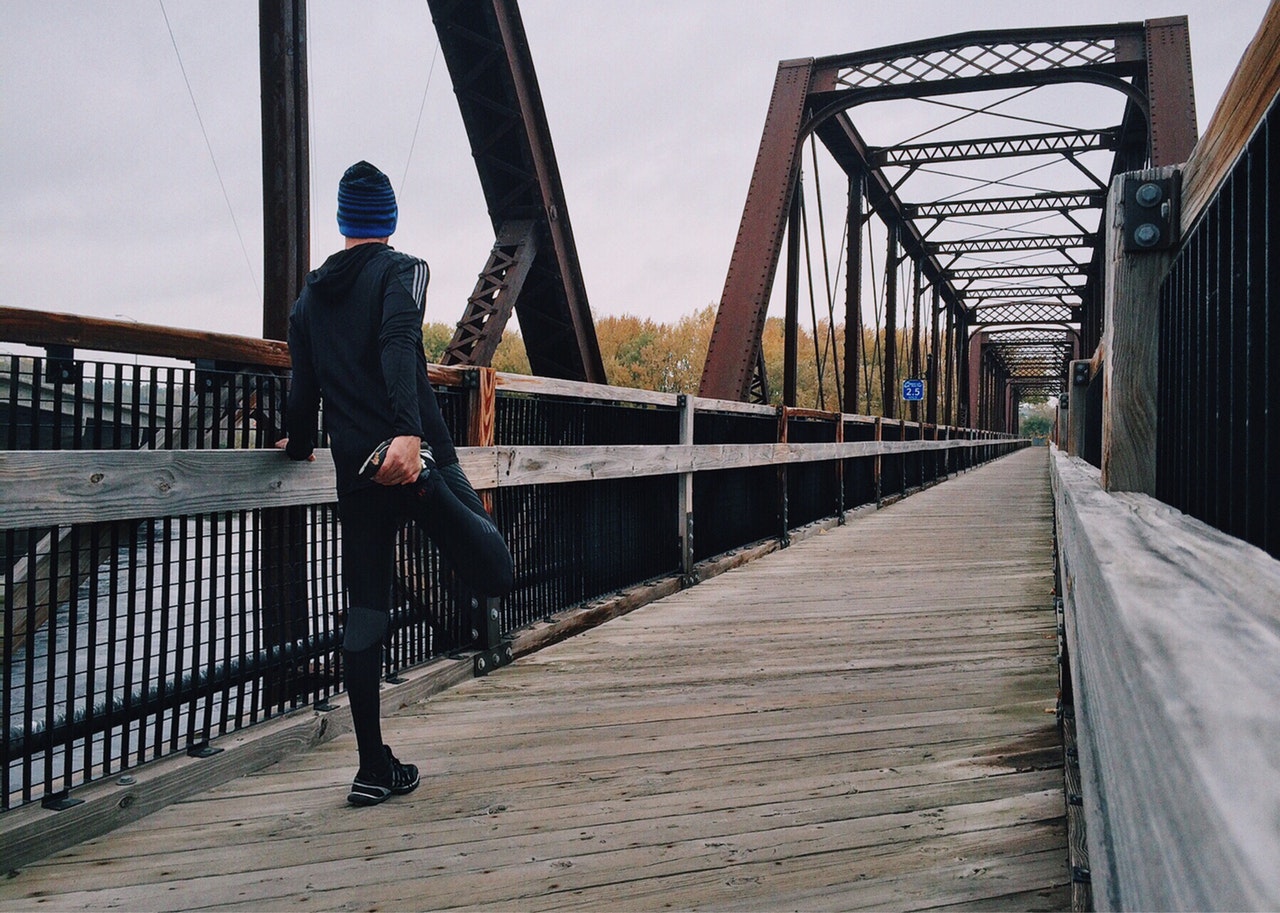 Wrong. If you've tried this before (we're all guilty of this – even me) then you'll be aware that this approach of changing your habitat and behaviour and completely sticking to it 100% is nearly impossible. Sorry to tell you but, you can't become a completely different person over night. (If you could I certainly wouldn't be sat here writing this – i'd be on my way to becoming Angelina Jolie, wife of Brad Pitt – a girl can dream).
Best selling author and habit expert, Leo Babauta states that you can focus on changing one habit at a time, the chances of continuing that habit for a year or longer is 80%. However, try and change more than one habit at a time and that success rate drops down a whooping 20%. That's a pretty big change.
So, it's best to focus on one thing at a time if you're really looking to change yourself. It won't be quick or done within a week – but I promise you it will be worth it. Keep your eye on the bigger picture.
2 – You're not eating enough healthy fats – yes I did just say fats
Up until now healthy fats have had a bad reputation and were always known as just 'fats' – yet a high level of carbs (white, starchy kind) were seen the norm.
Oh, it has fat in it therefore, it will make me fat.
Now though, we've become more educated and are aware that healthy fats are an essential part of our daily diet.
Healthy fats – which you can find in oily fish, nuts, krill oil, fish oil, avocados, eggs etc.. are responsible for a number of positive effects throughout your body. Healthy fats boost your satiety, make you fuller for longer by controlling hunger levels, balances out hormone levels and helps increase brain function. One reason you may see numerous amounts of people having a healthy fat breakfast is to keep them full for the morning whilst managing to eat less carbs. However, a key benefit of healthy fats is that it helps provide fat loss – yes, you heard me right. Fat loss. You can increase your fat loss by consuming healthy fats! (Pass me the avocado).
However, many people may believe this is counterintuitive because they make the mistake by believing that eating healthy fats will actually make them fat. I try to include a high level of healthy fats into my diet on my low carb days, roughly 2/3 times a week and then keep it balanced throughout the rest of the week. This works for me – experiment yourself and see what works best.
3 – Food sauces
Oh, look at that incredibly healthy chicken salad. Let me just add a ton of ketchup and salad dressing. 
Do you find yourself doing this regularly? Then yup, you're a victim to mistake number 3. Probably, the most common mistake people make and I see almost everyday.
I hate to break it to you but food sauces such as ketchup, brown sauce and your everyday meal sauces are jam packed of sugar. For example, a can of Heinz Baked Beans contains 3 tablespoons of sugar. Small thing like these can lead up to one of the reasons why you're not seeing progress in your fat loss journey.
My advice would be to make your own homemade sauces so you know exactly what goes into them. You can find a ton of recipes online or on Pinterest (my fav). Also, when you go out to eat ask for any dressings or sauces on the side so you can control how much you consume.
4- You have unrealistic expectations
Nothing is more demotivating when you set your expectations too high and then you end up struggling to meet them. It's important to be reasonable and realistic when setting your goals – will you be able to meet them in that time period, are you willing to actually put in that much effort to achieve them?
I often get asked how I achieve the definition I have in my stomach and what foods I eat to maintain my abdominal muscles. Truth be told, I've always had a strong core even before I began my fitness journey. I train abs once a week for 20 – 30 minutes. It's genetic and as much as we hate it, some people are naturally blessed with it.
However, whilst some people may be after defined abs I would like to focus on increasing my glutes – however, I know I would have to lift heavier, eat more foods to feed the muscle and then most probably go on a cut to shred the fat to show the muscle. Right now is this what I want to do? No, because i'm also aware that the definition in my abs would decrease slightly due to consuming more calories and with summer coming up this isn't my goal (I'll save that for autumn).
4 – You're not eating enough
As ironic as it may be, you may not be eating enough and you're actually doing more harm than good for your body.
You probably know this by now but humans burn fat by consuming less calories than they expend in a day. However, you want the size of your daily caloric deficit to be small enough that it doesn't impact your hard-earned muscle gain in a negative way. If you suddenly start drastically decreasing your calories from your daily intake then you could suffer from negative side effects – these of which you don't want.
You may feel tired and cranky and quite possibly unwell between meals as your sugar level drops and as you continue your body will start to hold onto fat stores instead of metabolising them – na uh, you don't want this to happen. In result, you may force your body to burn muscle for fuel instead of the fat. The exact opposite of what you're trying to achieve.
My advice would be to cut down to a reasonable calorie deficit. You could start by decreasing your current daily calorie in-take by 500 calories and see how this works for you – or, do your research more thoroughly and again, see what you think would work (I am by no means, qualified to give advice – this is just my personal advice on what has worked for my body).
However, my last advice here would be to still make sure to get adequate protein, complex carbs, and healthy fats – these are the most essential nutrients our body require!
5 – Thinking you have to be miserable when losing weight
Many people often moan and groan when they think of the word 'diet'. They think of the hunger they're going to feel, the workouts they are going to have to push themselves through, the 'boring' foods they have to eat and ultimately, definitely no chocolate! Na-uh, bye bye.
Sound familiar? Well, what if I tell you this doesn't even have to be a reality. Not in the slightest.
Firstly, your diet doesn't have to be boring – in fact, I advise to have the complete opposite approach. Eat a variety of foods, experiment with your diet, introduce new herbs and spices to your dishes – research for healthy, yet exciting recipes.
If you're forcing yourself to eat bland chicken, broccoli and rice 7 days a week then this is most likely not going to last. When we force ourselves to eat these bland meals over and over again then it's a recipe for disaster (E.g, desperately raiding the cupboards in search of something that pleases the palate).
Secondly, workouts don't have to be boring and mind-numbing. Instead, pick exercises that you enjoy. Life doesn't have to be a cycle of cardio, cardio & more cardio. In fact, when it comes to cardio for me I love boxing, hill sprints, swimming, running and finding fun YouTube videos (Fitness Blender & Millionaire Hoy – are a favourite of mine). In turn, doing exercises that you find enjoyable will not only make you look forward to the workout (yes, this can happen) but you'll find the time will fly by!
Lastly, you can have you chocolate and eat it! If all of us who live this lifestyle restricted ourselves from our favourite foods than I'm sure it's quite safe to say we'd be living a pretty boring, miserable life. This is a life to be enjoyed and I truly believe in balance. You can read more about having a balanced relationship with food here. 
Have yourself a day or two a week where you can enjoy a treat. This will save you from not only going insane but also keep the cravings at bay which in turn will save you from that classic binge on everything naughty you can find.
Overall, the most important thing about weight loss is that you're changing your lifestyle for the better and because it's what you want.  Treating your body well will result in long-term sustainable results and this will be because it's something you want to do for yourself  – not what you feel like you have to do.
Pin this for later…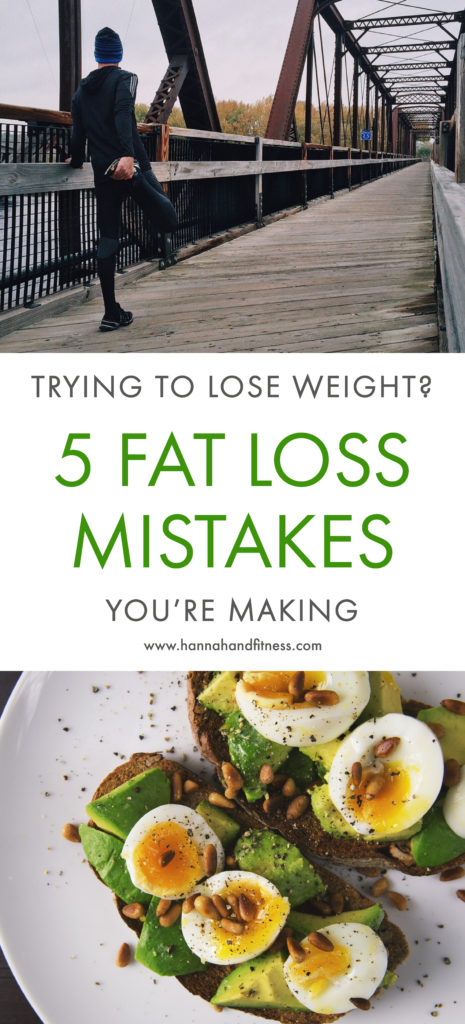 x