Black. Stirred, not shaken.
Guys, I have something to admit and you might not like it…
I hate to break the stereotypical morning get up which apparently should involve me heading straight towards the kitchen and pouring myself a coffee and doing a yoga flow (because that's all very #fitspo, right?) but that really isn't quite my thing. In fact, coffee is actually my kinda thing every now and then. Gaspppp.
Now don't get me wrong, I loveeee coffee. Actually, I probably adore it. I love the fix it gives you first thing in the morning to get you going for the day but personally, despite the views out there on coffee, I try to limit myself to a few cups a week and 1 a day. Why? Mainly because of the research behind coffee and how it can benefit, but also affect our health. Personally, I find coffee can be quite dehydrating and sometimes bad for my skin so this is why I try to limit it when I can. However, recent studies where researchers analysed data from a nutrition study that tracked more than 520,000 people from 10 European countries for an average of 16.4 years, found that the more coffee those participants consumed, the lower their risk of death. I think when it comes to coffee you should, like everything else, have it in moderation.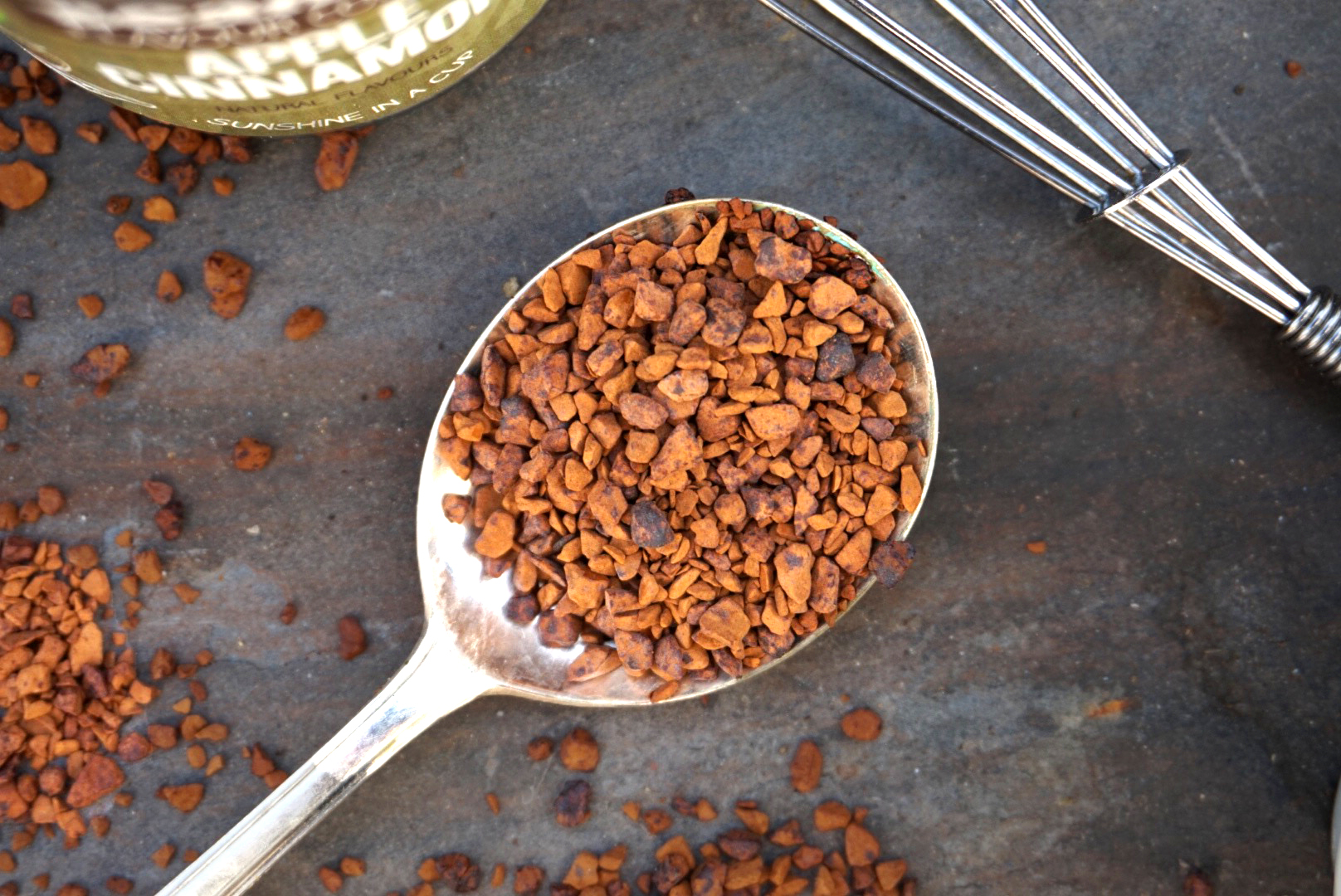 So yes, I love coffee but I don't have it every single day which means when I do get my coffee fix it has to be good. Real good. 
Although, I say 'good' I actually wouldn't consider myself to be a coffee snob at all. I mean, you'll never catch me obsessing over certain brands, filtered or non filtered, but what you will catch me obsessing about is if it's a certain flavour. Yes, I'm talking about those Starbucks 5 shot, pumpkin caramel latte, kinda people – but not to that extent. 
I have a very sweet tooth so if I'm after something to curb my sweet tooth monster during the day then my first go to option will be a flavoured hot drink. So, cue my friends over at Beanies Flavour Coffee, because boy, you may just be in for a treat with their stuff!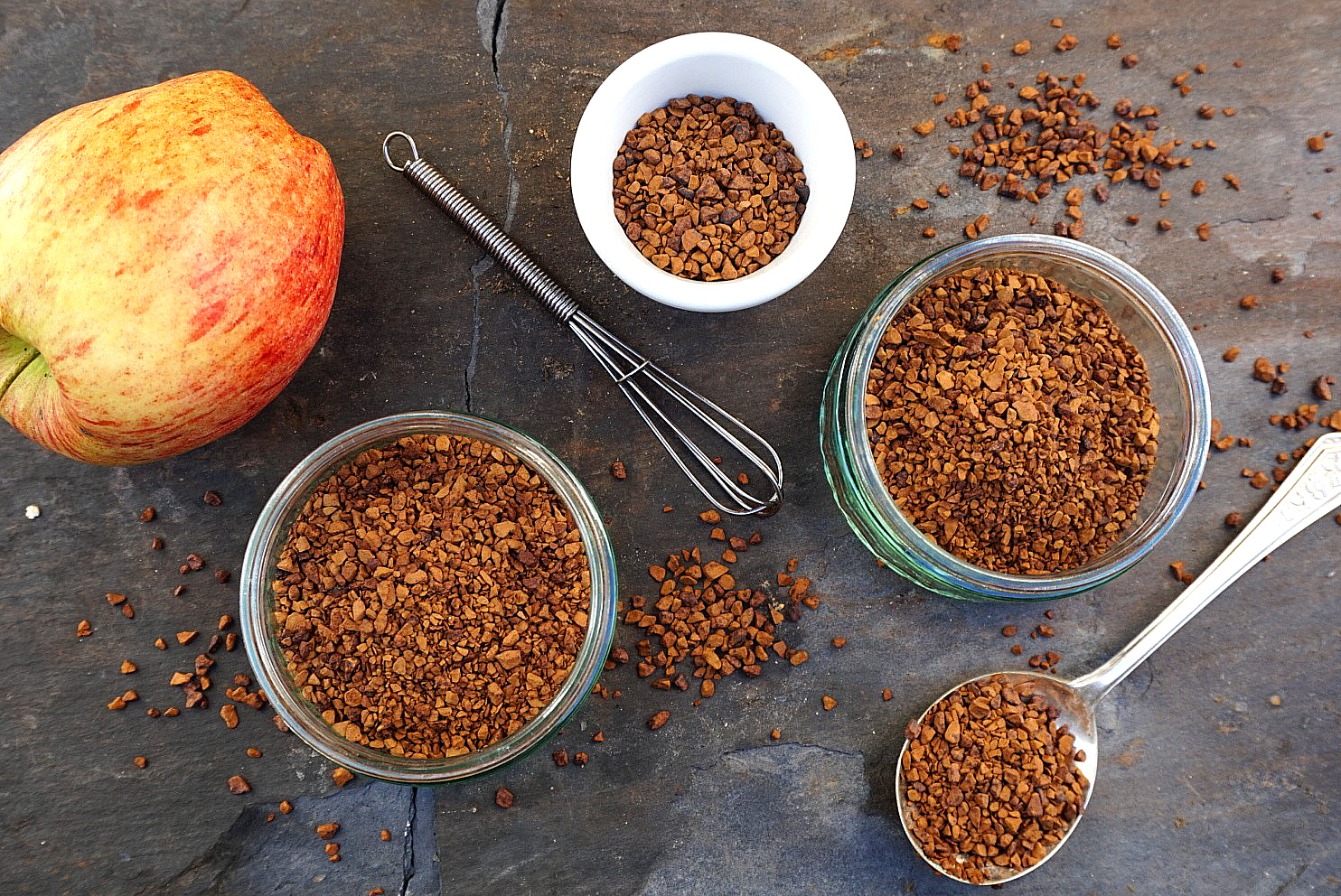 Beanies Flavour Coffee literally speaks for itself. They are a flavoured coffee company who produce some delicious and scrummy instant coffee drinks and about a week or two ago I was kindly asked if I could provide an honest review for their Beanies+ Vitamin D ollection and here I am, high on coffee (3 flavours worth, to be precise – Apple Cinnamon, Vanilla Bean and Chocolate Cherry) and I'm very, very happy with my new coffee stash.
So, who's ready for a coffee review? Buckle up, because we're going to get honest…
Beanies Flavour Coffee
Like I said, Beanies Flavour Coffee are specialists who are flavour fanatics and are on a mission to revolutionise the average cup of coffee. Since 2009 these guys have been creating some amazing coffee flavours from gingerbread to double chocolate and with just 2 calories per cup, what's not to love?
Their Beanies+ Vitamin D collection however, speaks for something else – health wise. In just one cup of Beanies+ you can expect to drink your daily required dose of Vitamin D – known as the 'sunshine vitamin' and with Winter approaching there's nothing more I'm trying to get more of in my daily diet!
So why is Vitamin D so important? Well, for one it supports immune function, protects from muscle weakness, and can protects against several bone diseases. So if I'm told I can get my daily dose of Vitamin D in a cup of coffee then blimey, I'm sold!
The question is though, do Beanies live up to revolutionising the average coffee cup? Heck, I'd like to think so!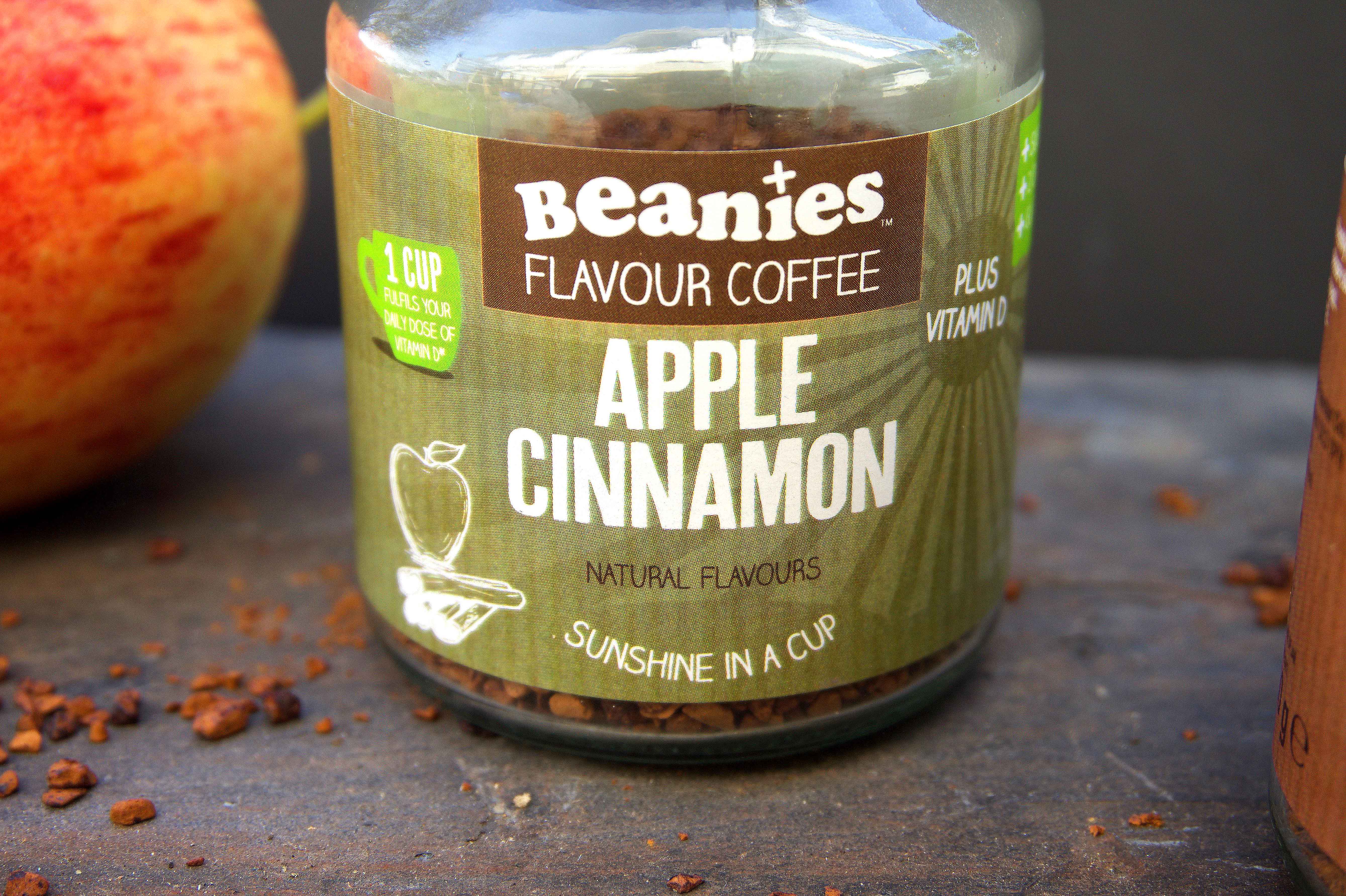 Apple Cinnamon
Out of all the 3 coffee flavours, this was the one I was looking forward to trying the most. I absolutely love cinnamon and I sprinkle it on everything I can possibly can, especially porridge. Yum.
When I took my first sip I didn't get an overpowering flavour – which is good, I think. Instead, I got a subtle apple flavour followed by the cinnamon. It's quite a sweet coffee flavour but I definitely liked it and continued to finish my cuppa. The only thing I would like more of? A rich coffee flavour to come through.
Out of 10? 8/10
Vanilla Bean
I think this flavour is a bit hard to dislike if I'm honest. I mean, who could possibly hate vanilla?
Again, Beanies have given this coffee flavour a subtle sweet flavour which works amazingly well. It's not overpowering and out of the 3 this was my most favourite. In fact, this flavour has won the whole household over!
Out of 10? 9/10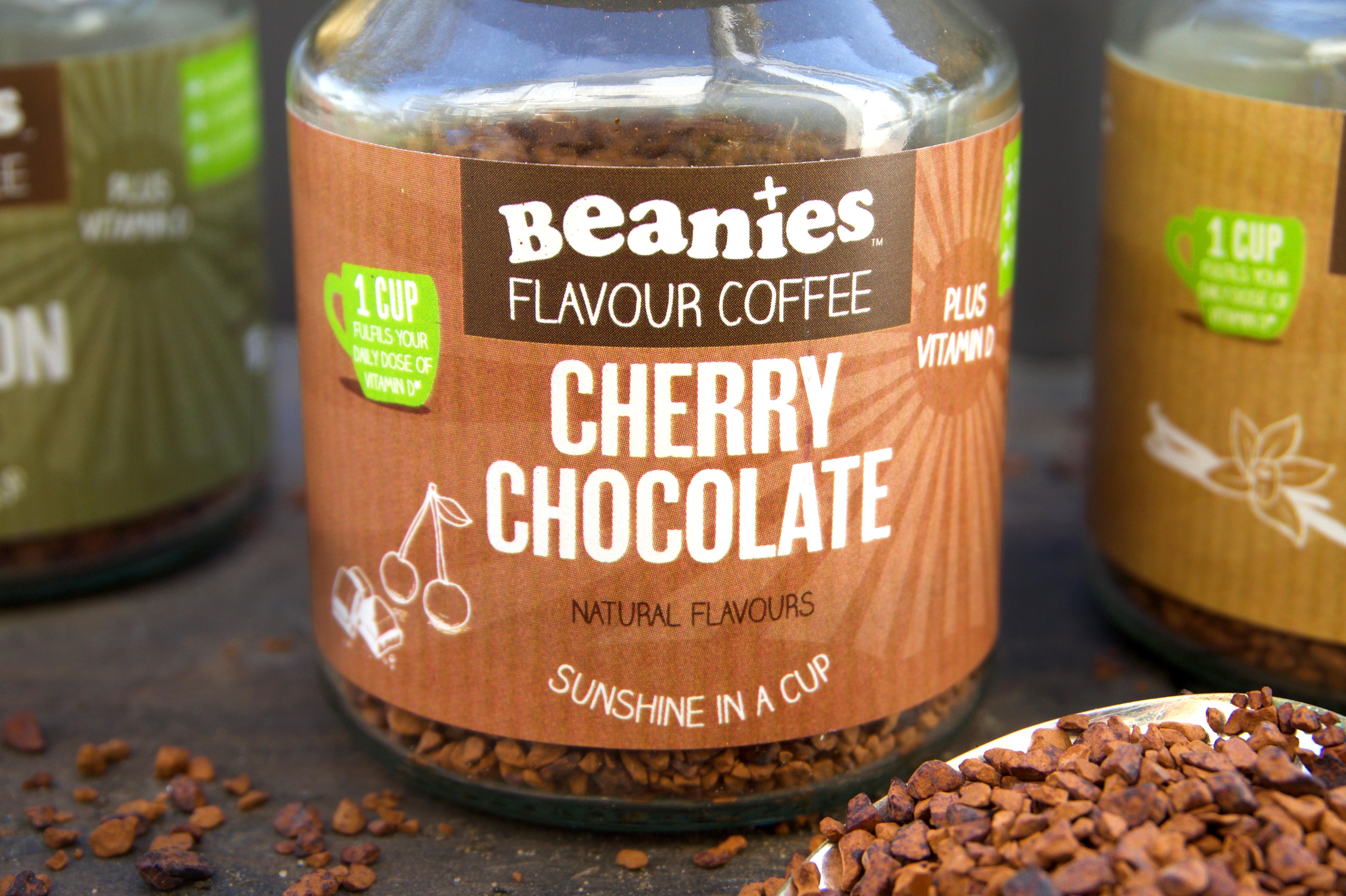 Chocolate Cherry
Now I'm not a big chocolate fan when it comes to having it in anything other than chocolate. I know, I know. Therefore, I was definitely a bit skeptical about trying this flavour.
When it came to the sniff taste, this flavour was the sweetest of them all and if I'm honest, it put me of a little. The smell itself isn't too overpowering but personally it reminded me of fruity teas – something I am not a fan of (only green tea). But, never judge a book by it's cover, eh?
On the first sip I was definitely hit by the cherry straight away which was closely followed by the chocolate and coffee and actually, it wasn't as bad as a thought. Yes, it was sweet but like all of Beanies flavours, it wasn't overpowering. 
If you love sweet drinks however, and you're a huge chocolate fan then I think this flavour would be right up your street. My street however, looks a little less chocolatey, so personally I'd have to say the other two were my favourites.
Yummy – but just not for me!
Out of 10? 7/10
I've never really considered myself a flavoured coffee kinda girl, but after receiving these goodies from Beanies Flavour Coffee, I may have been converted to the vanilla and apple and cinnamon spiced coffee life. How gheto is that?!
As well as the Beanies+ Vitamin D collection I was also gifted with Beanies Pumpkin Spice and Gingerbread flavoured coffee's and they have 100%  become my new favourite thing. The pumpkin spice literally speaks for itself. If you're a huge fan of Starbucks then grab this coffee flavour and replicate your own Starbucks cup in the comforts of your own kitchen.
If you're a huge fan of ginger (anything ginger) then again, you'll love this one. I did however, first try these two flavours black (stirred not shaken) and they were a little too strong for my liking. However, after I added a dash of my favourite milk (almond) then bam, it was a life changer! Sweet, creamy, spice and all things nice! It was like Autumn in a cup.
Overall, would I recommend Beanies Flavour Coffee to all my coffee lovers out there? Absolutely! If you love a bit of flavour in your life and you're not afraid to get a little experimental with your coffee, then go for it! Vanilla Bean and Pumpkin Spice were my favourite and they'll definitely be becoming a regular feature in my kitchen cupboard, that's for sure!

,
x
Pin this post for later…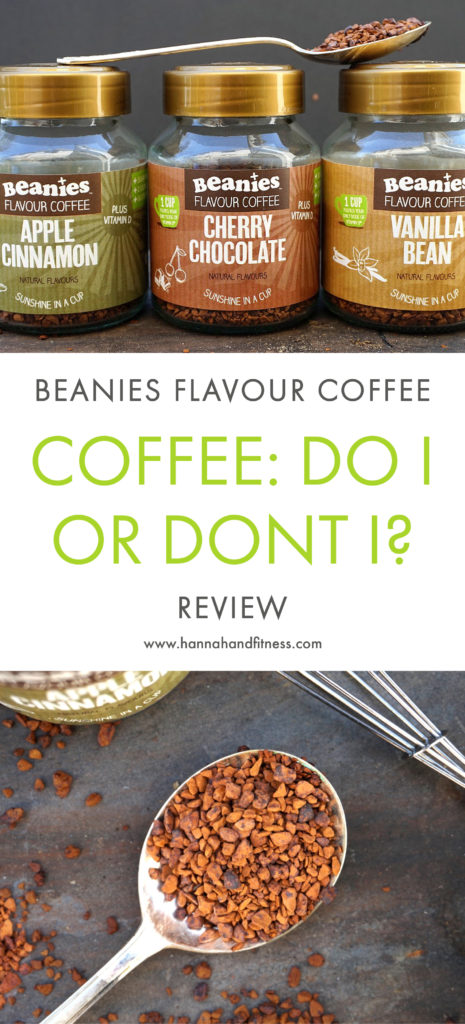 PS, this post is Sponsored by Beanies Flavour Coffee but like always, all opinions are my own and are strictly honest.