I love flapjacks. Particularly the unhealthy, buttery, chewy (yet crunchy) kind. But shhhh. So when it comes to making healthy flapjacks I'm quite a tough cookie to crack. Most of the time, healthy flapjack recipes don't quite represent the true buttery taste of a flapjack and let me tell you, that's a big thing in the flapjack world. Most people make the mistake of adding a banana to the mixture and whilst this may taste nice, it really just creates a gooey and chewy oat bar that misses the crunch and buttery taste of the flapjack.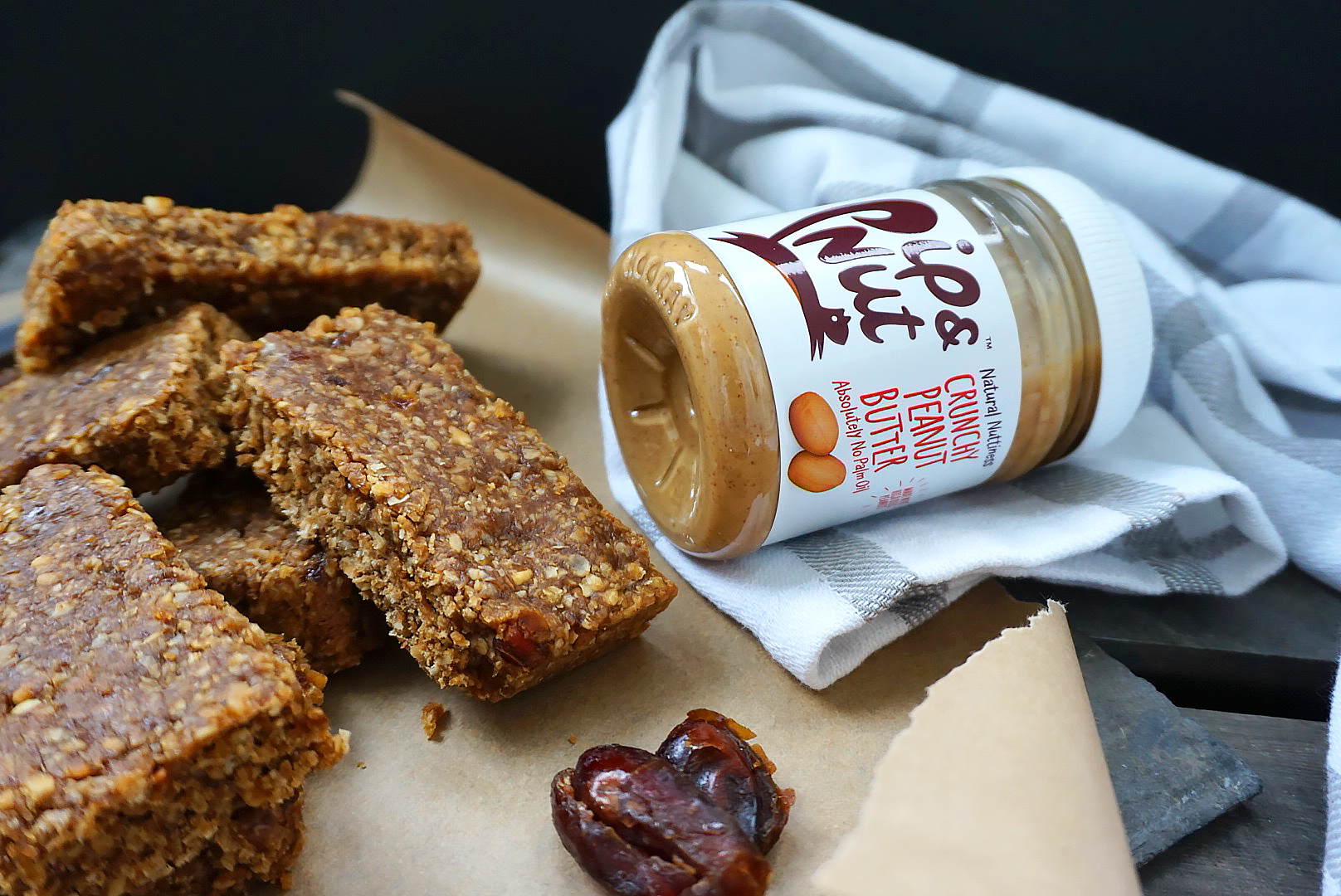 So just how do you create a healthy yet buttery flapjack without using the real deal? Well my curious friends, the secret is in the word 'butter'. If you're replacing an unhealthy ingredient, such as butter, then your best bet is to replace it with the next healthy option and in this instance, it's peanut butter. And guys, let me tell you, thanks to the keeping the butter in this healthy coffee and peanut butter flapjack recipe, you have indeed got yourself a truly buttery flapjack that tastes just like the real thing. Bold statement? Maybe but dang, it's true!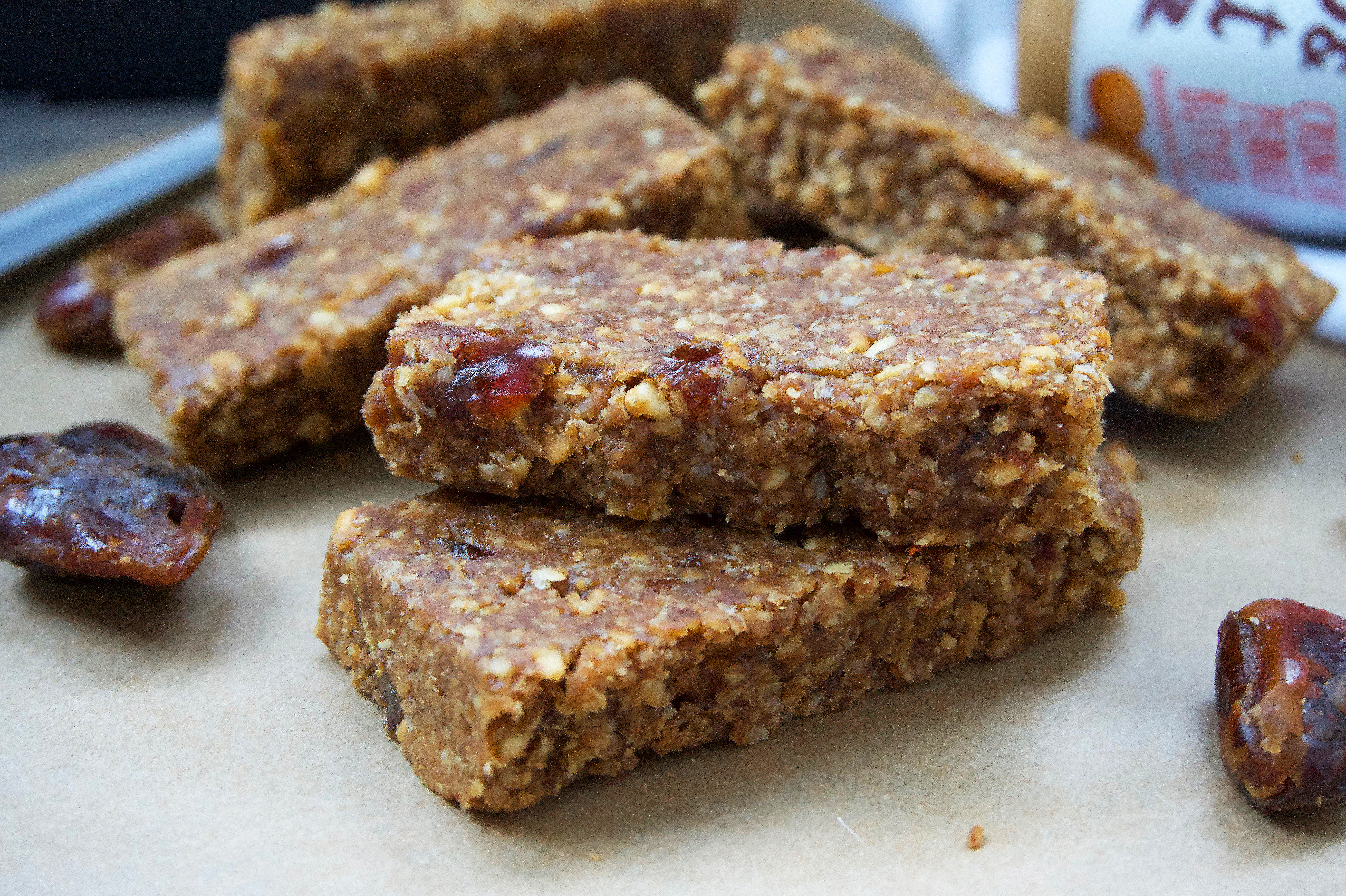 Not only is this recipe simply mouth watering (tell me anything else and I'll think your crazy) but it's stupidly simple to make. All you need are 7 ingredients and within 20 minutes, you'll have a batch of buttery flapjacks cooling down on the side. Note – the cooling process is incredibly important so do not miss this!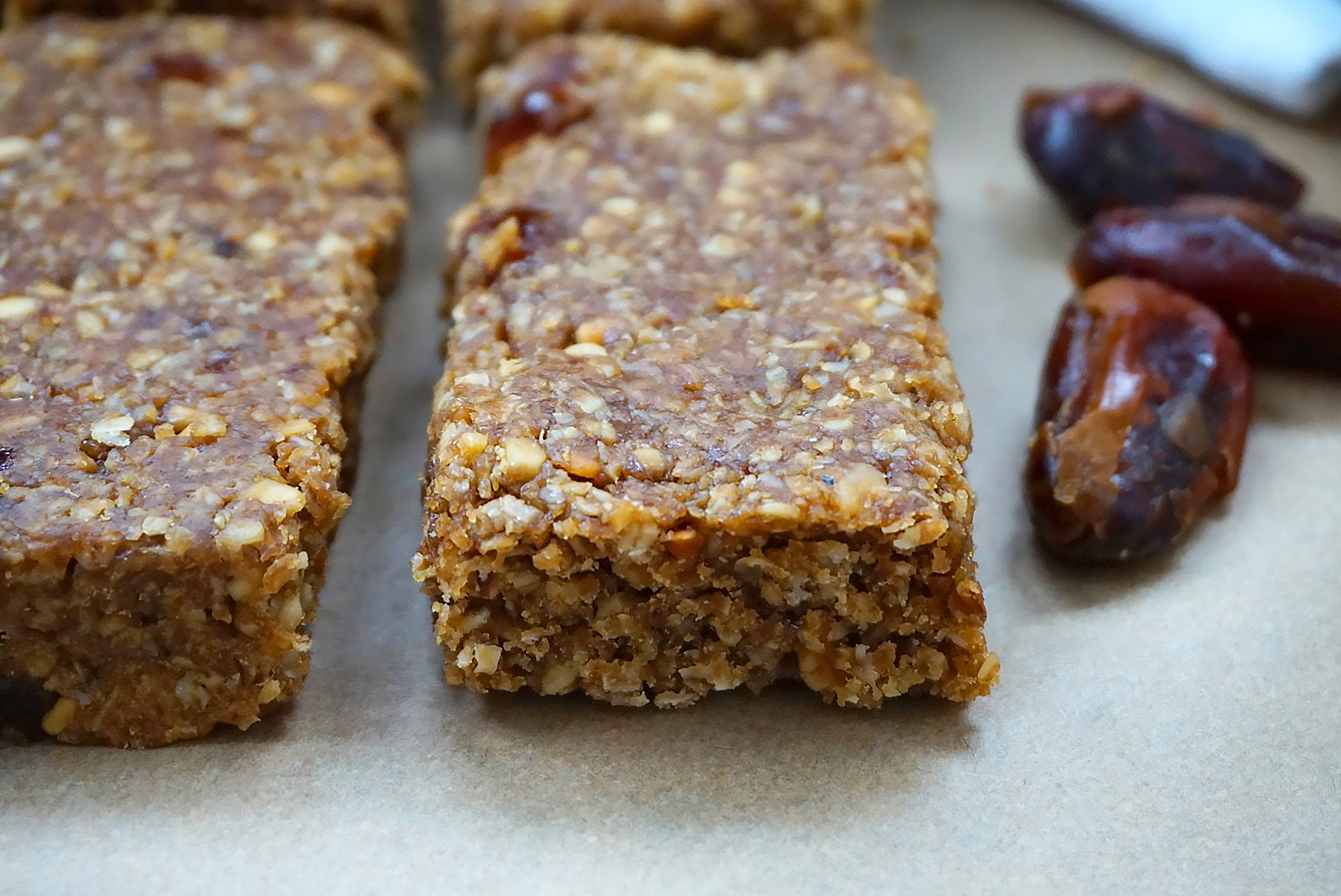 If you're after a healthy flapjack recipe then stop what you're doing, raid your cupboards and get making, stirring and baking. These flapjacks are moist, nutty and of course, incredibly buttery (in case I haven't said that already). Plus, if you're a coffee lover than you'll love the hint of coffee that flows throughout these flapjacks. Not a coffee lover? Then simply skip the coffee and go nuts for just a peanut butter flapjack!
Coffee And Peanut Butter Flapjacks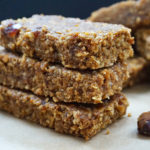 Print This
Ingredients
275g oats

200g peanut butter (I used Pip & Nut crunchy peanut butter)

62g dates

57g agave nectar (I used Groovy Food agave nectar)

35g coconut sugar

1 tbsp coconut oil

1 shot espresso (2 shots if you prefer a stronger coffee taste)

Pinch salt (optional)
Instructions
Begin by pre heating your oven to gas mark 3.
In a bowl add together the oats, peanut butter (I use Pip & Nut crunchy pb) , syrup (I use Groovy Food agave nectar), salt and mix together. Chop the dates up into small cubes and add them to the bowl.
In a small bowl, add together the coconut sugar and coconut oil and melt together. You can use a microwave for this. Once done, add this to the bowl of oats and once again, mix everything together.
Add the coffee and a pinch of salt and give on more final stir to the flapjack mix.
Grease a square baking tray with coconut oil and then flatten the flapjack mixture into the tray. Make sure you have an even layer. Pop in the oven to bake for 5-10 minutes (make sure it doesn't dry out) and then remove the flapjacks from the oven. They may look uncooked and still very moist but they will come together in the cool down process – trust me! Leave the flapjacks to cool completely before cutting and serving up!
Enjoy. These are a little bit moorish!

,
x
Pin this recipe to save for later…