I'm going to start by admitting that I almost feel like a food blogger fraud. I've had my blog for roughly 2/3 years and I'm yet to give you all a proper brownie recipe. Who am I? We're talking a brownie recipe that's thick with chocolate (oh so thick), firm on the outside and practically melts a little with the first bite. Sure, I have my raw hazelnut brownies and raw mixed berry and walnut brownies recipes but this healthy pecan caramel and chocolate fudge brownie recipe takes brownies to a whole new level. Healthy? Nope, you'd never believe it!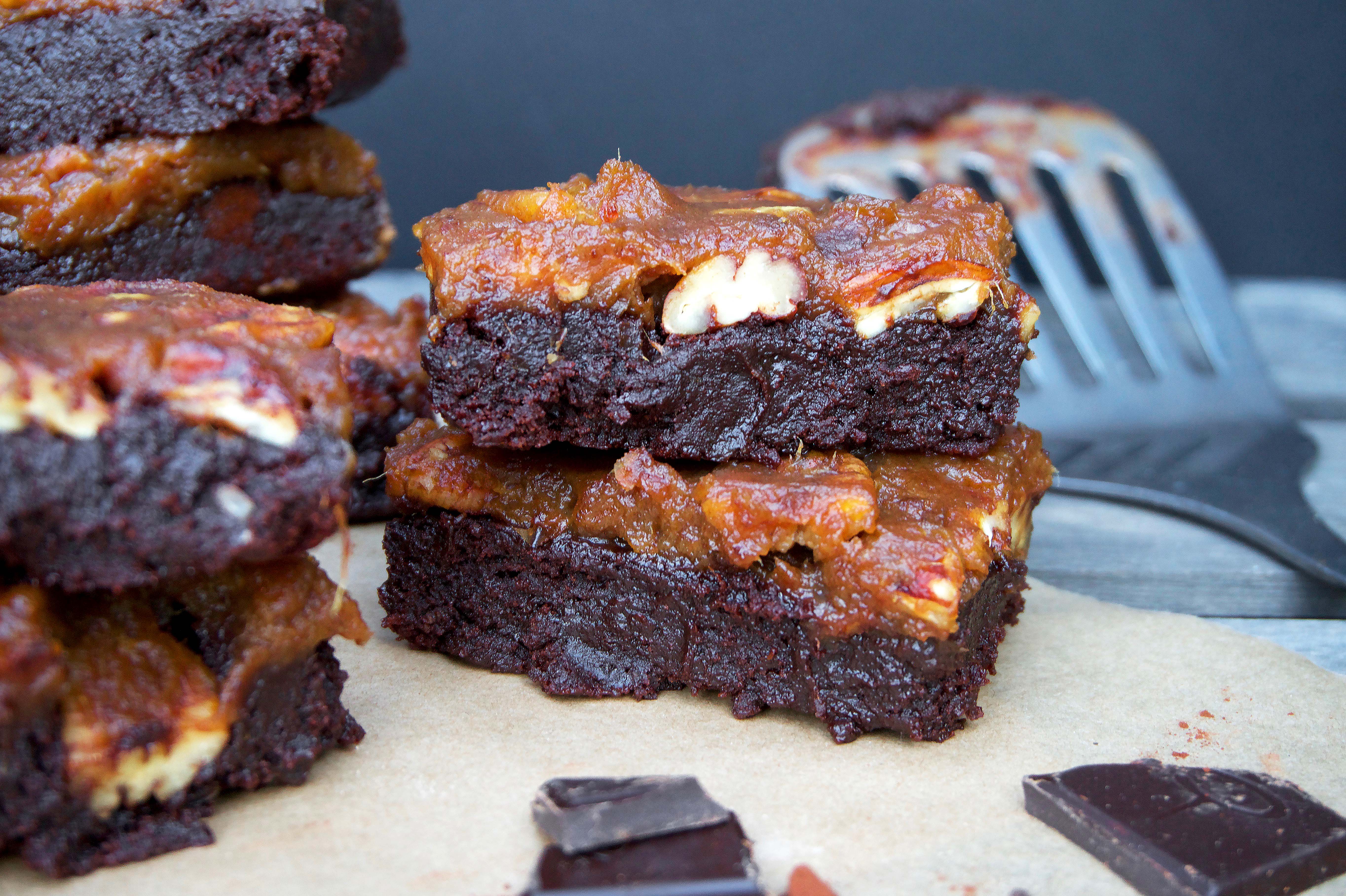 This recipe has two parts to it. You have the brownie base and then you have the gooey pecan caramel layer that honestly, just makes the whole damn recipe. It's almost like pecan pie takes on your classic brownie – but even better because it's healthy and packed with ingredients that are actually good for you instead of empty sugar calories. Now, if I can eat a brownie that's healthy, (but of course still indulgent – coconut oil + coconut flour still does equal fat content) yet tastes like a real life brownie then heck, I'll take the whole damn tray!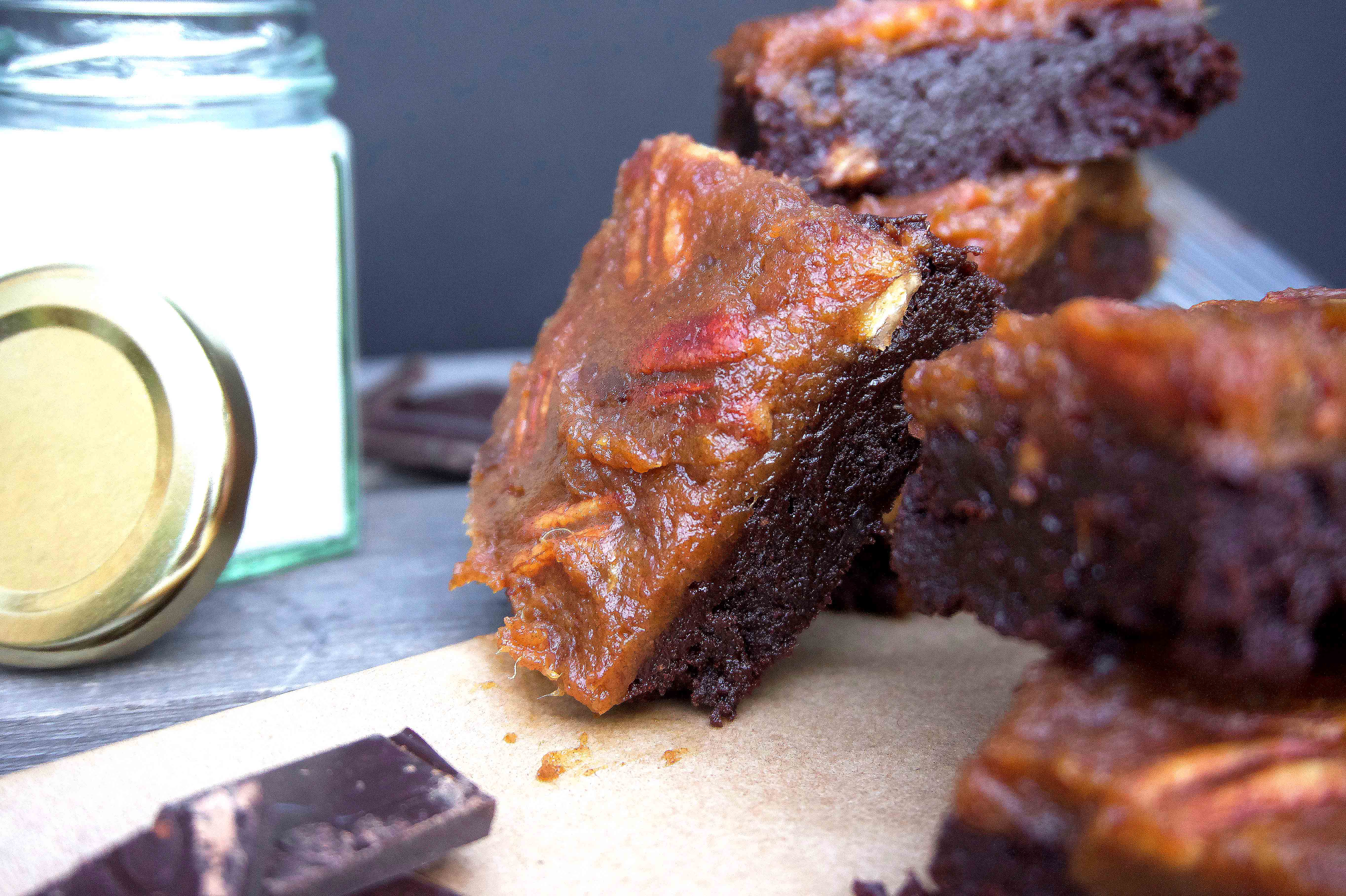 Don't be put off by the pecan caramel layer either. It may sound complicated but it's stupidly easy to make with only two ingredients. Yes, two! I grabbed my Andrew James 3 in 1 hand blender to make this part of the recipe and within a minute (if that) I had a creamy caramel sauce that will make you question your previous caramel sauce choices.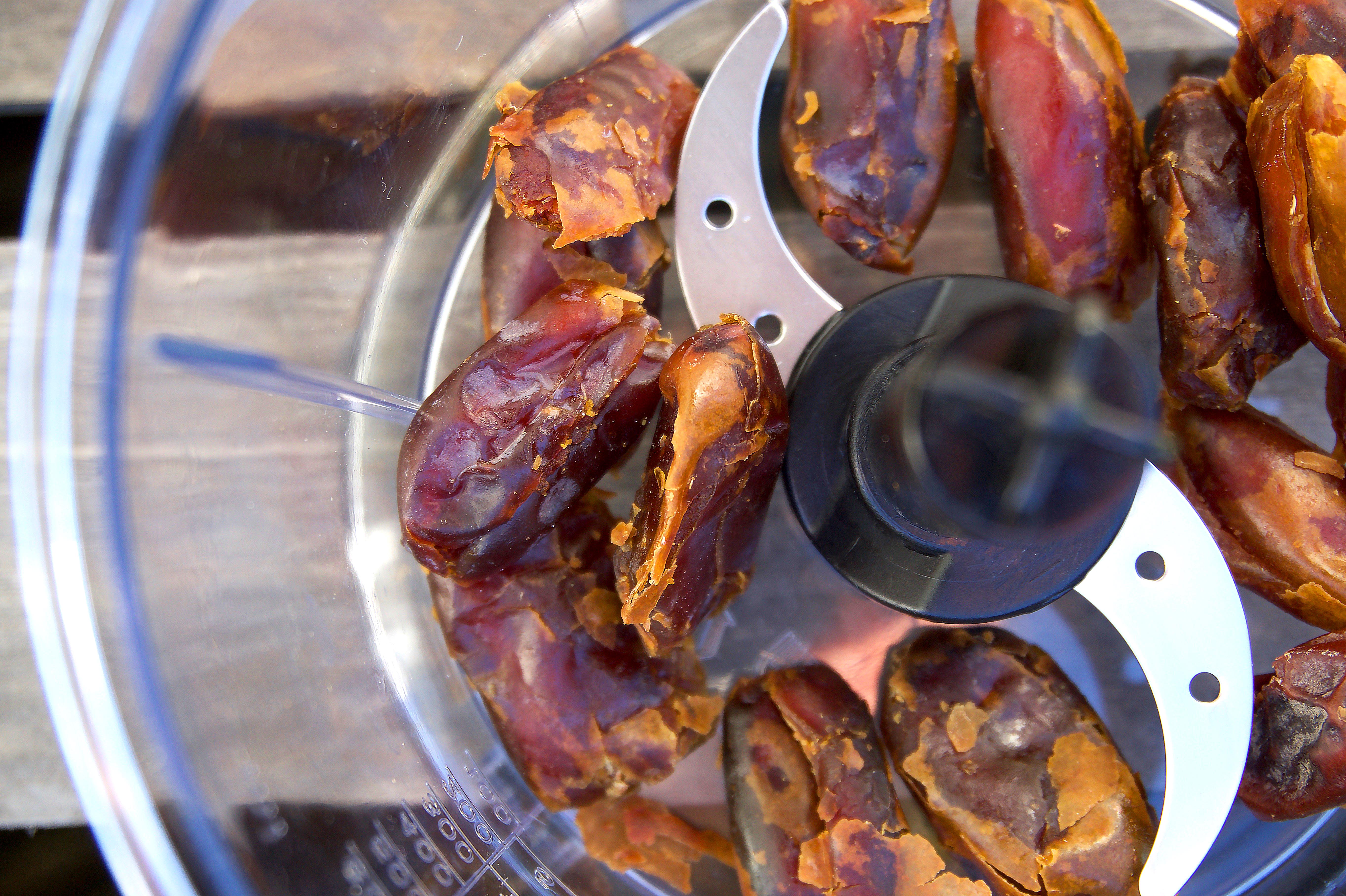 I actually got my Andrew James 3 in 1 hand blender a few weeks ago and I had been dying to try it out with something nutty so this was just the perfect opportunity. Obviously being a food blogger I'm all about saving money where and when I can – spending £500 on a food processor just isn't an option for me… I'm far too frugal for that (this girls got a house to save for!). So when I found out my £39.99 3 in 1 hand blender did pretty much the same job as the £500 food processor, well, I was pretty damn impressed. It's also incredibly handy as it dismantles and can be stored away which of course, equals less surface space too. Bonus. I'd definitely recommend this product and by now, you guys should know that I only boast about the stuff I use/love myself!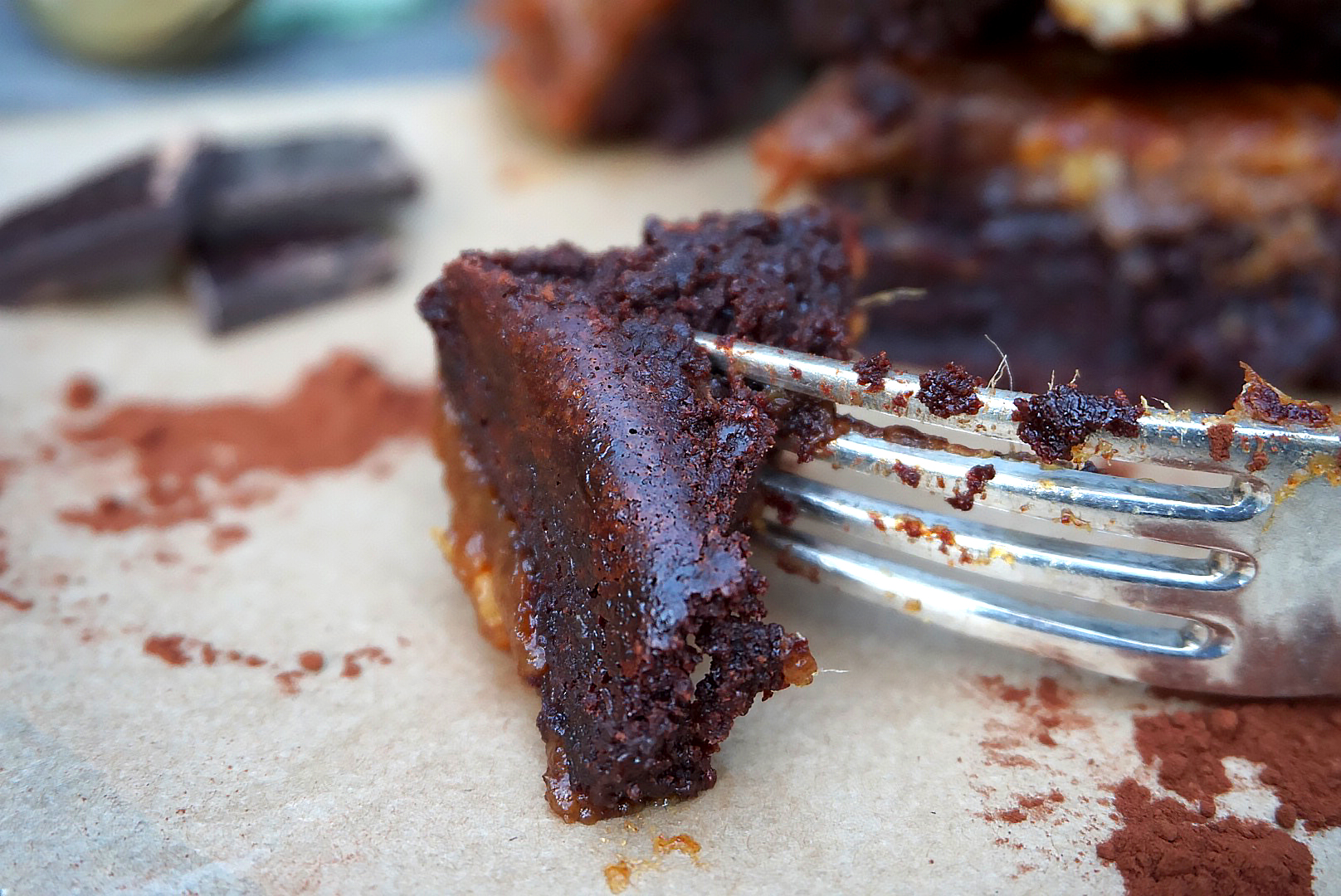 Anyway, if there's one thing I want you guys to know about this recipe then it's this: Nobody will think these brownies are healthy! I always fret when it comes to trying other people's brownie recipes as they're always 98% of the time a disappointment as they're not brownie like at all. Which leads to a miffed Hannah, a brownie tray in the bin and a very disappointed tummy.
What you can expect from this healthy pecan caramel and chocolate fudge brownie recipe:
Fudge – and a lot of it.
A gooey, refined sugar free and mouth watering pecan and caramel layer
A firm brownie outer layer and a gooey, fudgey inner layer – the way all brownies should be.
A healthy, paleo, grain free recipe that tastes like it's packed full with all the sugar, cream and butter.
A chocolate coma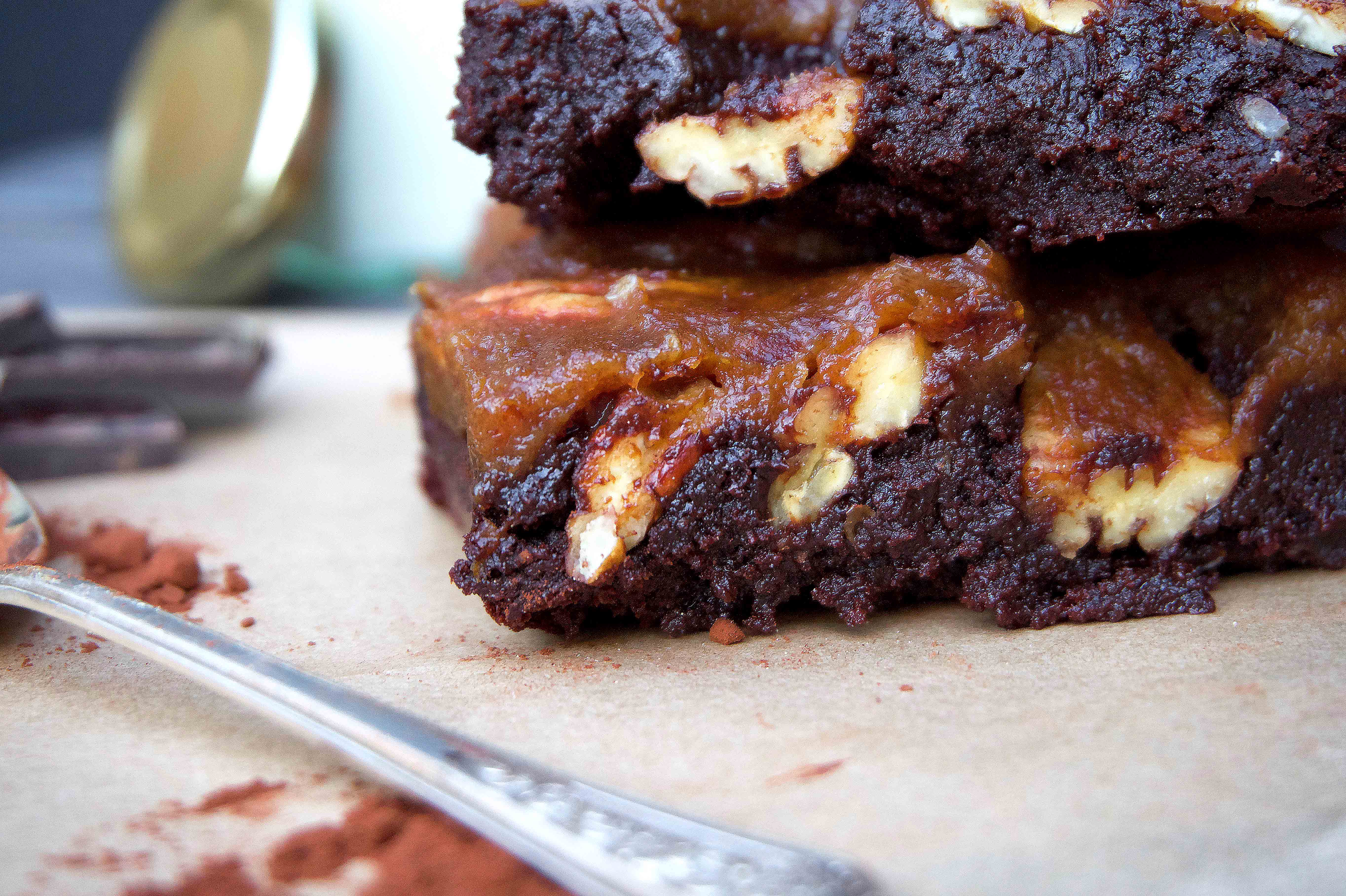 Whilst most brownies are enjoyed warm and straight out of the oven, I'm going to be a little controversial and say that these pecan caramel and chocolate fudge brownies are best served straight out of the fridge. This really enhances the fudginess of the brownies and wow, you'll thank me later for it!
Pecan Caramel and Chocolate Fudge Brownies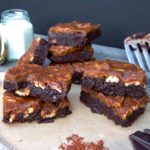 Print This
Ingredients
BROWNIES

2 large eggs

3/4 cup coconut blossom nectar

1/4 cup coconut flour

1/2 cup cacao powder

1/2 cup melted coconut oil

CARAMEL PECAN

1 cup pecans

1 cup pitted dates

Pinch salt

3/4 cup water
Instructions
Begin by pre-heating your oven to gas mark 4.
In a bowl whisk together the eggs, melted coconut oil and coconut blossom nectar for a good minute or two.
Add the cacao powder and coconut flour and slowly stir everything together.
In a food processor, add your pitted dates, salt and water and blend until smooth. This may take a minute or two depending on your food processor.
Once your caramel sauce is done, add the pecans and mix together.
In a baking tray, add the brownie mixture and layer evenly. Pop in the middle of the oven to bake for 25 minutes (dependant on your oven so keep on eye on them!). Pull them out of the oven when a knife comes out clean when inserted.
Once out of the oven, top your brownie tray with the pecan caramel sauce and leave to cool down. Once cool, pop them in the fridge for half hour/hour to harden up – this really creates that fudge texture, trust me!
Serve up, devour and get baking again… because they'll be gone before you know it!

,
x
Pin this recipe for later…