It's always been a tradition that every summer we go strawberry picking.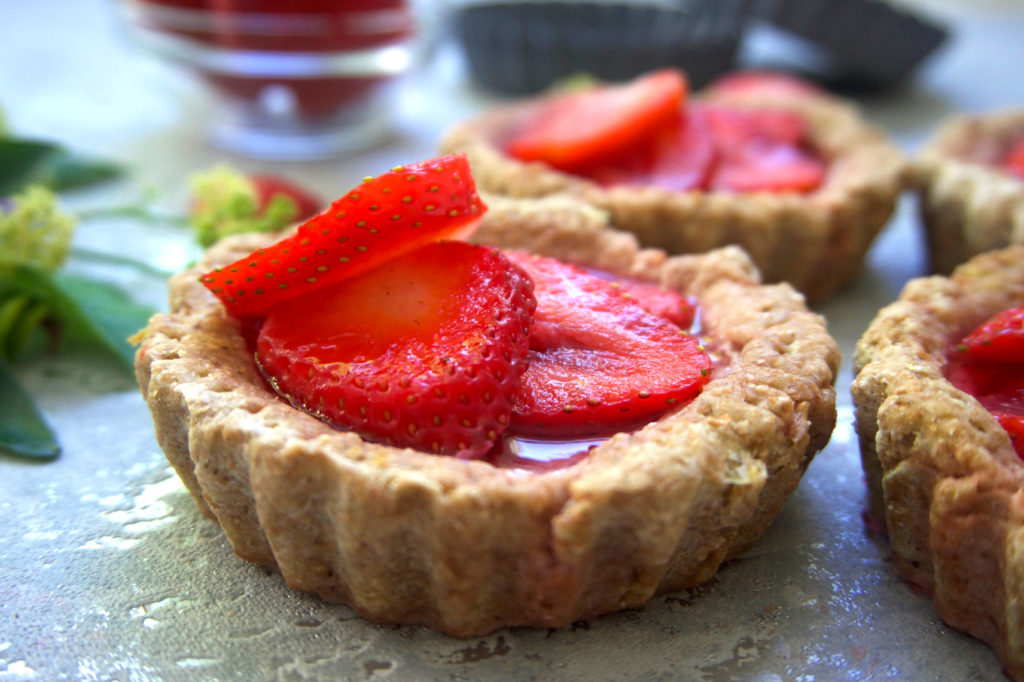 I remember the hot summer's when I was a child and my mum would take me picking after swimming. The fresh, sweet smell of the berries in the summer heat and the messy, stained hands – it feels almost like yesterday. I'd always go home with my shoes covered in the light pink stains from the strawberries, but that was the fun of it – getting messy, picking your own fruit and creating special memories with loved ones.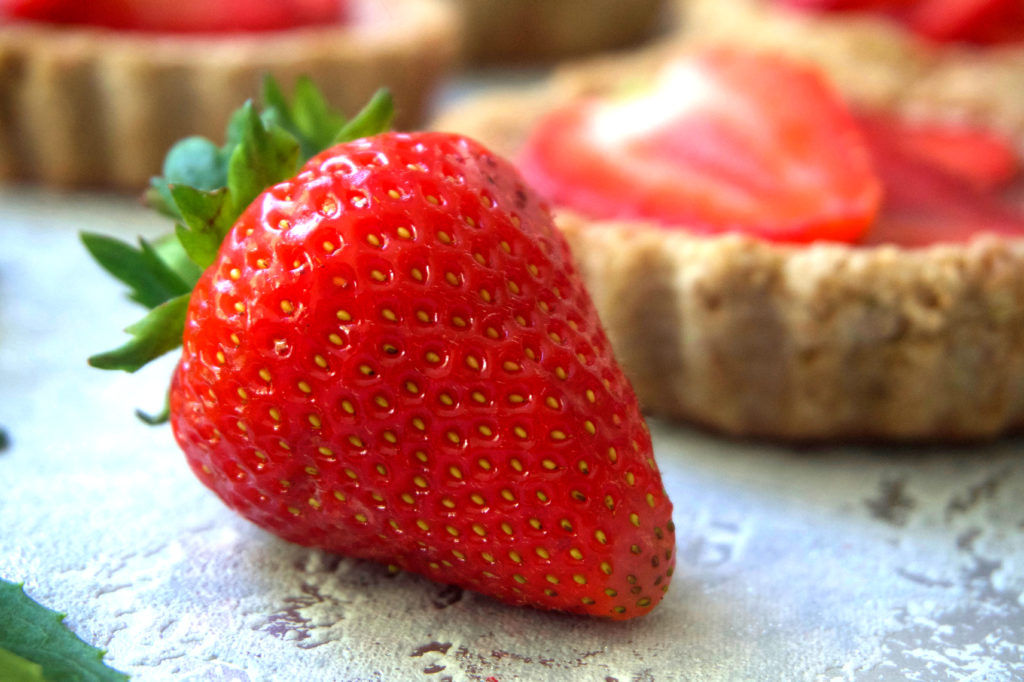 Although, now I find myself a little older (ok a lot older) the tradition has changed slightly and instead i'm savouring my strawberries for a delicious bake rather than gorging the entire punnet on the car journey home. Well, let's just say I had a few…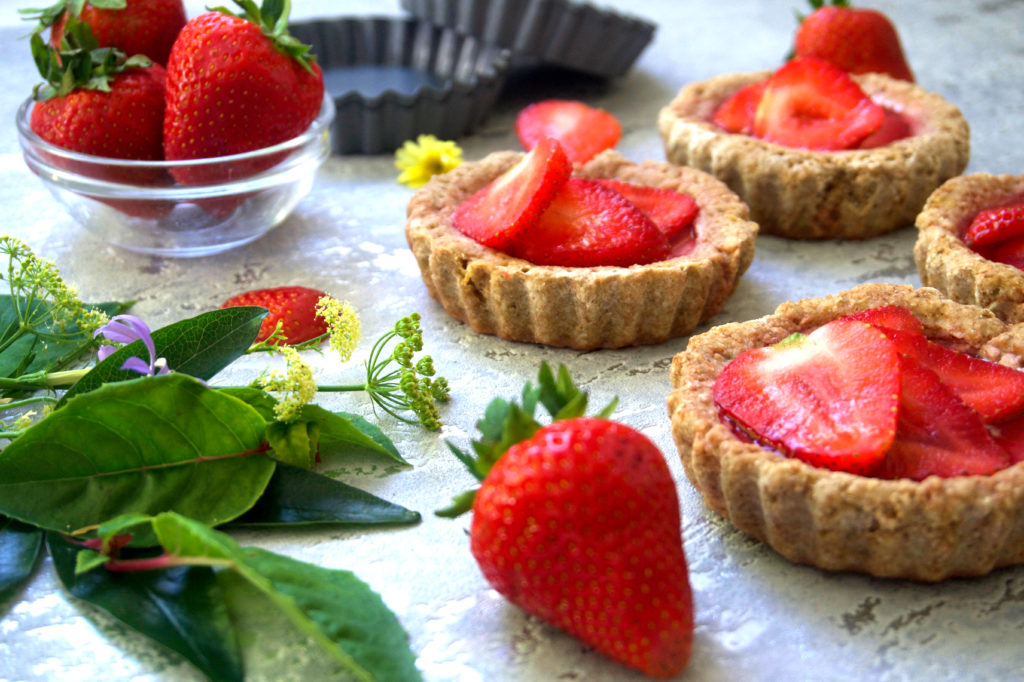 I've wanted to bake this recipe for quite some time now, especially after seeing all the seasonal tarts in my local bakery the other day. I just love the vibrant colours from the fruits and these seemed perfectly on cue for the this week's sunny weather.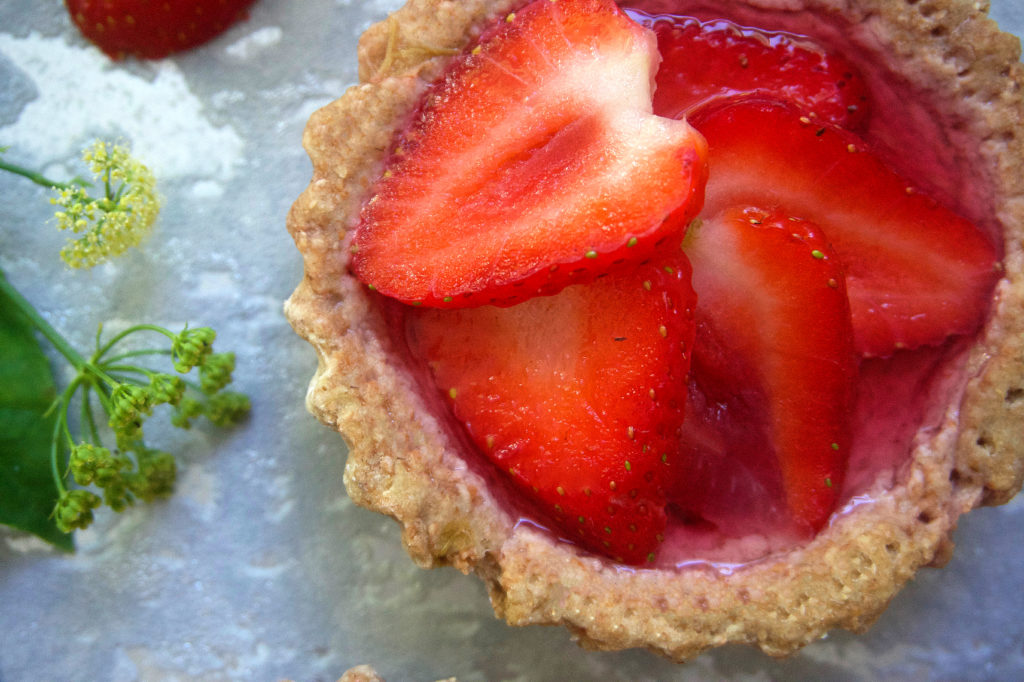 These strawberry tarts are not only summery but the sweetness of the fruit and jelly works so lovely against the pastry – something of which I was avid to achieve. Using Hartley's no sugar jelly, I was able to make these tarts sugar free without losing the sweetness.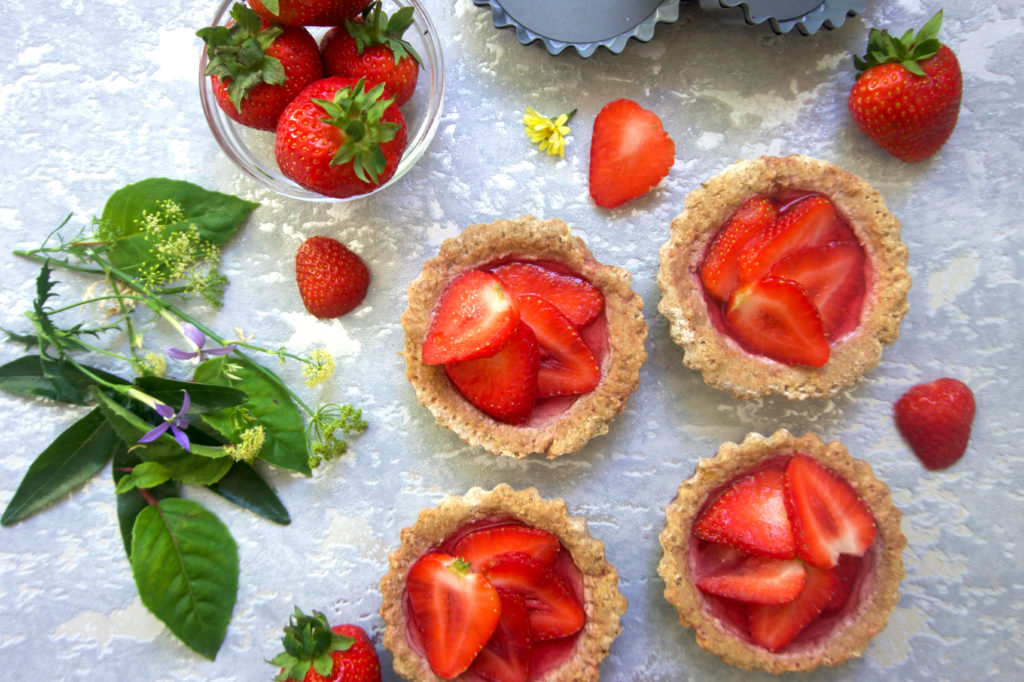 I won't continue to bore you with further descriptions just trust me that these taste deliciously sweet and fruity! I promise that these strawberry tarts will be a hit at this year's summer festivities. Especially paired with some cream/ice-cream! Mmm, mmm.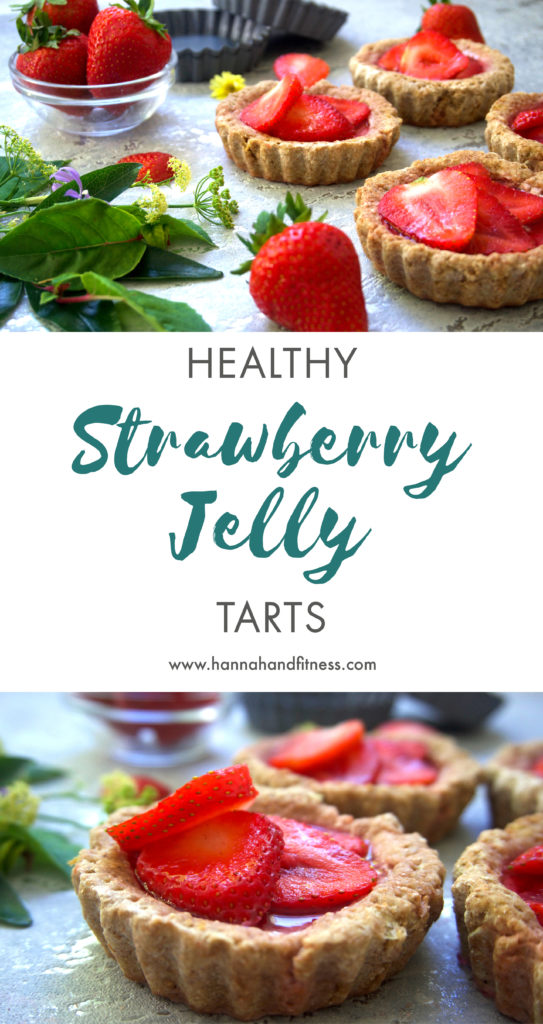 Healthy Strawberry Tarts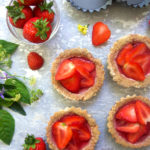 Print This
Ingredients
1 1/4 cup all-purpose (or wholemeal) flour

1 tbsp sukrin gold (or another sugar alternative)

1/2 cup homemade apple sauce

1/4 tbsp salt

1 Sachet Hartley's no sugar strawberry jelly

Punnet strawberries - sliced
Instructions
Begin by pre-heating your oven to gas mark 4.
In a mixing bowl add your flour, apple sauce, sugar alternative and salt and combine together. You will need to mix for about a minute until it comes together.
Gather your tart tins (i've made 4 thick tarts but you can make 8 thin tarts), oil them and roll out parts of the crust into each tin. Flatten the crust and push up the sides. Repeat for all tins.
Place your tarts in the fridge for 10 minutes to firm up. After this, place them in the oven to bake for 15 minutes, making sure to check half way through.
Once baked, remove from the oven and leave to cool.
Once your tarts are cooled place your strawberries in the middle of your tarts and then fill with your already mixed jelly liquid.
Place in the fridge and leave to set.
Once set, remove from the fridge and devour!