You've probably heard of CrossFit by now. It's definitely being thrown around on social media and everyone, from everywhere seems to be becoming more intrigued by the sports – me being one of them.
2/3 months ago I hit a plateau with my training (don't we all) so I decided to switch things up a little and experiment with a different type of training – CrossFit.
CrossFit
Now, for those of you wondering what the heck CrossFit actually is then here's the official definition from the Crossfit site: 
CrossFit is a fitness regimen developed by Greg Glassman over several decades. Glassman, CrossFit's Founder and CEO, was the first person in history to define fitness in a meaningful, measurable way: increased work capacity across broad time and modal domains. He then created a program specifically designed to improve fitness and health.
CrossFit is constantly varied functional movements performed at high intensity. All CrossFit workouts are based on functional movements, and these movements reflect the best aspects of gymnastics, weightlifting, running, rowing and more. These are the core movements of life. They move the largest loads the longest distances, so they are ideal for maximizing the amount of work done in the shortest time. Intensity is essential for results and is measurable as work divided by time—or power. The more work you do in less time, or the higher the power output, the more intense the effort. By employing a constantly varied approach to training, functional movements and intensity lead to dramatic gains in fitness.
Or in other words (my words), CrossFit is a training program that builds strength and conditions the body through challenging exercises and WOD's (workout of the day). If you think it's going to be a breeze then you've got another thing coming. CrossFit, to this date, is the most challenging training program I've experienced – so far.
I'll be honest though, I wouldn't currently class myself as a 'true CrossFitter' as I don't actually go to a box  to train. Instead, I'm simply learning the moves and completing the CrossFit WOD's at the end of usual gym session. Basically, I mix CrossFit workouts up with my usual strength training workouts. Got it?
My strength training/CrossFit schedule
Here's an example of what I currently do:
5 minute gym warm up
5 minute dynamic stretches and activation
30 minute strength training session
15/20 minute CrossFit style workout/exercises
Finish with WOD (or HIIT)
Now, if you've followed me for a while then you'll see that 1) I've joined a gym and 2) my usual training style has changed and I'm no longer working out for 30 minutes in the morning and getting some cardio in during the evening. Now, my workouts are much more efficient and I'm usually in the gym for about an hour, or just over. To some, this may be a little too long or extreme but personally, I love it and I honestly wouldn't do anything that I didn't enjoy.
However, trying to complete CrossFit styled workouts – WOD's in particular – in my commercial gym can prove difficult at times as most exercises aren't always near each other. For example, I usually have to carry the barbell over to my 'CrossFit area' in the gym and place it next to the other equipment that is needed for that particular WOD. For now though, it works (even if it is quite a faff) and I'm quite happy making the modifications.
The beginning
When I first started CrossFit training I pretty much found myself glued to my phone, googling what on earth thrusters, kipping and snatches meant, and over checking the movement to check the form, posture and hip action. So let's just say that I started as a complete and utter newbie. 
On my first day of learning the CrossFit basics (from Phil – a fellow CrossFitter), I was put through snatches and thrusters and because I had never really touched a thruster, nor a snatch, we really had to go back to basics and boy, did it take time! First of all, my back was doing all the work – not my hips and secondly, I wasn't thrusting into the bar enough or in Phil's words, 'I wasn't f*cking the bar enough'. Noted. 
So my first session pretty much involved sorting out my form and understanding the basics. 30 minutes later and a whole lot of thrusting and snatching, my form was looking slightly better than before. Although, the thrusting still needed a lot of work. Homework for the week. 
I won't lie – it definitely took me a while to thrust into the bar/dumbbell properly and now, I still find myself struggling a little at first. My top tip for CrossFit newbies would be to watch as many (professional) YouTube videos as possible. In fact, go a little crazy and stalk them as much as you can. The official CrossFit demo's – found on their website – are also great, actually. Once you get the form fixated into your mind then it suddenly becomes a lot easier. Trust me. 
Since my very first CrossFit session I've definitely learnt a lot. Heck, I've learnt a lot about exercises I never even knew existed!  Most importantly however, I've learnt how to improve my fitness through CrossFit training. That plateau I was on about earlier? Yup, totally knocked through that.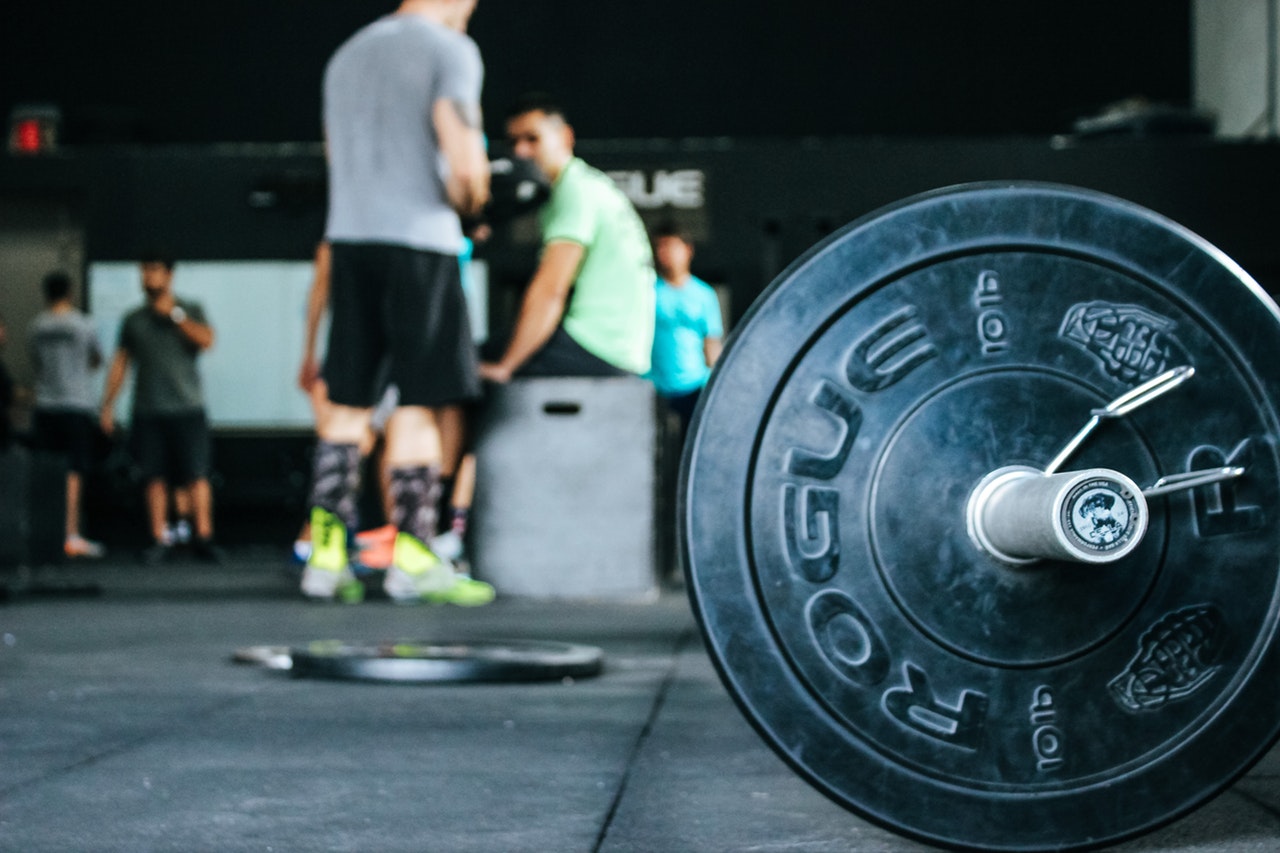 So in the few months I've been doing CrossFit here's how my fitness has improved in the short time of 3 months:
I hit a PB for my 5K run
Believe it or not, CrossFit has helped me massively with my running. Firstly, my posture is a lot better. My lower back and core both feel stronger, which in turn has really helped my posture and my ability to run more upright (aka, no more slouching when things get a bit drab). Secondly, my legs feel a lot stronger too – which surprised me actually. I thought that due to the strength training from CrossFit and my other workouts that my running would take a bit of a hit but actually, they feel so much fresher, especially when I'm running uphill. Those are probably the two most important aspects that have improved with my running, however, you can check out Red Bull's recent article, 10 ways CrossFit can improve your running, which I recently featured in and discussed other ways how CrossFit has improved my running.
I've put on muscle and lost body fat
Since starting my CrossFit journey I've also found out that my body fat has decreased and my muscle mass has increased. Which, when considering my eating habits haven't been the best recently (I blame birthdays and fun filled weekends for that), I'm quite happy about it. I've never been obsessed numbers, but since having the goal to become stronger and fitter, it's nice knowing that my body is progressing and I'm no longer stuck at a brick wall.
I'm hitting PB's a lot more
Let's go back to 3 months ago… My workouts were dull, I was plodding along with whatever I had to do and I had no desire to focus on weight goals – lifting weight, that is. Now though, my workouts are efficient, I know what my lifting weight is for particular exercises and I have goals to increase that weight every couple of weeks (nothing too strict). When starting with CrossFit, I began with 6kg single arm dumbbell snatches and now I'm on 10kg and probably just about to hit 12kg. To some, that may not be much, but for me and in that time space, I'm very happy with it.
My form has improved drastically
Up until a few months ago I was a complete gym membership virgin. Despite weight training at home, I certainly wasn't hitting the big boy weights. In fact, I had maxed out on my 12kg dumbbells and 40kg barbell and because of the low use of weight I was used to, I had a big shock when it came to unlimited weights at the gym.
So when it came to my first week at the gym, I tried to impress myself with heavy weights and boy, my form took a turn for the worst. Luckily though, I didn't do this for too long and I soon noticed that what I was doing was pretty stupid (duh) so I stripped back the weight and went back to the basics – just how I started with CrossFit training.
Thanks to learning the very basics of CrossFit exercises (e.g, thrusters, deadlifts, snatches, etc) I was able to really focus on my form and mobility. Obviously, this is something that's incredibly important not only for CrossFit, but for your overall training and because of this, my workouts have improved massively, also. I'm no longer a stiff little bean!
My motivation has shot for the roof
Seriously! I always rave to people (especially my followers) that when it comes to fitness you should only do something that you love. If you don't love it then don't do it. Simple. So, I can hand on heart say that since I've started CrossFit training, my training has completely changed for the better and I've simply fallen in love with the training style of CrossFit. I love the challenges, the different style WOD's and more importantly, I love how I feel after a CrossFit workout – challenged and exhausted.
So while I may not be a true CrossFitter in the eyes of some, I sure as hell am enjoying the challenges that come with the CrossFit style exercises and WOD's. Personally, I don't just workout solely to look good naked, nor do I really do it for aesthetics. I workout because fitness embodies health and hard work and since CrossFit has taken a liking too, I know that so many other women (and men) are simply falling in love with the sport because it challenges them like nothing else.
At the end of the day, CrossFit improves our minds, allows us to try new things and teaches us new skills that become addicting and rewarding to learn! My next step? To hopefully get in a CrossFit box!
Pin this to read later…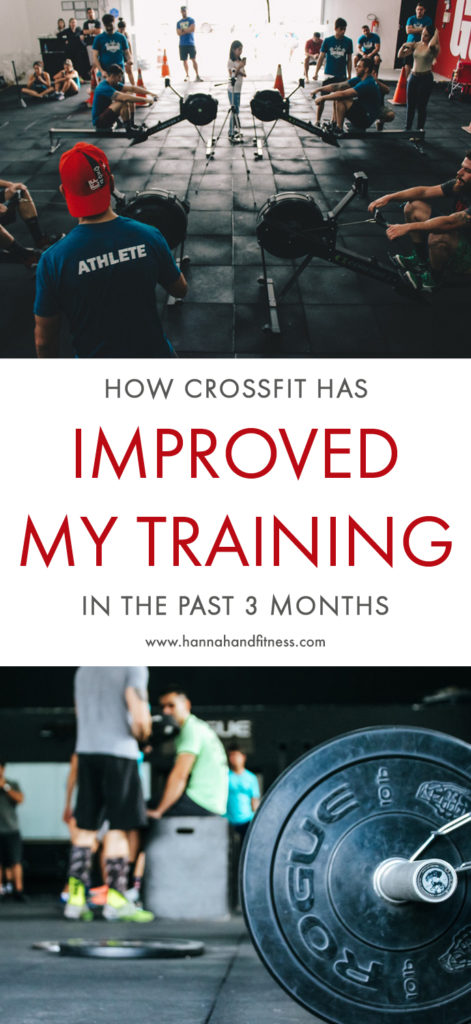 ,
x