Before I begin to tell you how I gained 17.3K Pinterest views in 1 month, I need you to understand how much of a big deal Pinterest is, especially for a blogger.
According to Pinterest Business, there are 175 million of us actively using Pinterest and according to Kissmetrics blog, Pinterest pins are 100 times more spreadable than a tweet. Uh huh. Which means Pinterest has now become hot stuff for advertising and business and if you're not using it to it's full potential then you're kind of missing out, big time.
Rewind to a month ago and I was painfully sitting at a mere 1 thousand monthly views and after researching high and low, I knew how important it was to up those Pinterest stats in order to make a difference to my traffic. The idea is that, the more monthly views you have, the more of a chance you have at directing your Pinterest traffic towards your blog and other social media channels. Oooo, yes please.

However, before I delve deep into my big Pinterest secret, I want you to bear one thing in mind: Pinterest is another Google. Got it? Good. The quicker you realise that, the easier Pinterest becomes to use and gone are the days you use Google for your main search engine.
So here are a few steps and tricks that upped my monthly Pinterest views to 18.3K…
Firstly, turn your Pinterest account into a business account
The one pleasure of having a business account on Pinterest is being able to track your analytics. This is exactly how I'm able to work out my monthly views (which can be found on your homepage – seen above).
As well as having access to Pinterest analytics, you'll also be able to apply for Rich Pins. These are pins which hold a lot more information than your usual pins. You can use Rich Pins for movie, article, product, app, recipe, and location pins. I'll admit, this isn't something I currently use, however it's definitely on my to do list. Either way, I 100% recommend using Pinterest analytics so it's definitely worth making the switch to a business account. You'd be a fool not to!
Brand your pins!
I can't stress this one enough. I think, when you get to that professional point of being a blogger, aesthetics is key. I never understood the importance of having a lovely, typographic pin until I displayed a Pinterest board on the side of my website where everyone is free to see my most recent pinned posts. This means that being the design fanatic that I am, my Pins have to always look on key. Basically. So much so, I even find myself skipping pins (that have so much potential) purely because of the way they look. Sad? I don't think so! Girl, this is serious business! 
I actually branded my pins a little before I started taking Pinterest seriously and I believe this is what grabbed me my first thousand views, which I obviously kept up with. However, a few weeks ago, I took to Photoshop, browsed a few ideas and gave my current pin a makeover (see below the transformation from left to right).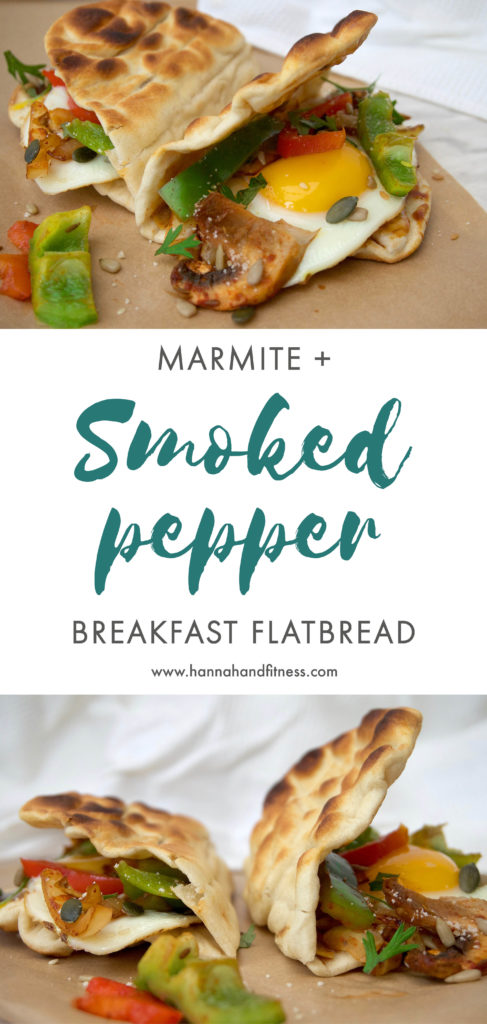 Now, you may be wondering what the hell was up with my design before? Well, the things is… When you start using a license free font, you will slowly start seeing it everywhere and suddenly your brand of Pins are no longer personal to you. Yes, the font is free. Yes, that's super handy. But let me tell you… It's not good for your brand and identify and being a Graphic Designer myself, I 100% deserve a slap on the hand. I mean, how many times have you seen that handwritten font on the left? 
So after a fresh makeover, I quickly saw my monthly views go from 16K (roughly) to my current, 18.3K in a week or two. Crazy, huh? Now, with a plain, simplistic and yet beautifully eye catching design my Pin's are more appropriate for anyone's board! Perfect for all those fussy Pinner's out there. Cough. Cough.
A few top tips for branding your pins…
Make it vibrant. The more colour, the more your pins will stand out!
Keep it simple but add your own touch to it. For me, that's the layout of my pins. You probably won't recognise my pin as a theme at the moment, however, once you follow my boards (which you can do here) and see me regularly pinning, then you will soon identify my pins back to me, Hannah & Fitness.
Use high quality image. Nobody wants to see a bunch of blurry pixels. It just shouts laziness and unprofessionalism.
Keep your face off your pins. It may be really enticing to add your own face to your pins but ask yourself this: 'Will a stranger really want a picture of my face on their board?' No. They probably won't – as beautiful as you are. 
Create a theme. My theme for me is my consistent font, Futura. As well as that, I always make sure to match the colour of my font to the most popular colour in my imagery. If you look through my most recent pins then you'll be able to see what I mean.
Include type in your imagery! This is probably the most important tip out of the lot. Type in your imagery is your main source of advertisement. How many times have you scrolled through Pinterest and ignored a blank image?This is what draws the reader to your pins!
Give your description box some tender love and care
This is another important point. Love your pins and they'll love you back. Trust me.
Under each pin you'll find a description box which tells the reader what the pin is about. For me, that's my blog title and what my post is about. If it's a recipe then I'll simply write a short bio description about the food. In the description I also make sure to include keywords relevant to the post. Basically, whatever words you include in your description box, Pinterest will pick this out from people's searches. For example, if someone was to search for a 'Healthy Mexican soup' (note how it's worded slightly different to my post title above) then I'll be sure to include the words 'Healthy', 'Mexican' and of course, 'Soup' in my description box.
When adding pinable images to your WordPress posts, I simply click on the edit option on the photo and add the Pinterest description in the 'Alt Text'. This works if you have the Pinterest plugin which allows people to pin your photos.
A few more key points to remember are:
If you can, make your pins helpful. Think about some of the questions some people may consider when looking at your pin. E.g, is this Mexican soup healthy? Yes it is, so I'll include the word 'healthy' in my description box.
Sell your product. Apart from the imagery and design of the pin, this is your last chance to completely sell your pin to your reader.
Include a 'check it out sentence'. I know it sounds very desperate but you'll be amazed what a call to action really does for your pin. You're telling your reader what to do and that there's a high quality post waiting behind your pin.
Take a look at one of my description boxes underneath my Mexican Spice Quinoa Soup recipe pin…
Your pins must be the right size
Before you start making your pins look pretty it's important to get the sizing right. We all know Pinterest love vertical images and quite frankly, the longer the better. The longer your pin is, the more it's going to stand out from other pins so don't be afraid of height. Although, let's not piss everyone off with scroll worthy pins. 
The template I'm currently working with for my pins is 690px wide and 1520px tall. However, if I can increase the pin size in height then I will (without making it look too forced).
Join a Pinterest group board
If I'm honest, this one's a little tricky and quite frankly, annoying. However, it really is essential when it comes to my next point (you'll see that in a bit).
We're all here for one thing – generating more traffic towards our blogs and quite frankly, Pinterest group boards are perfect for that. Group boards are a community (big or small) where other Pinterest users can pin to. A few favourite one's of mine are fitness and healthy eating related. I simply repin my own pins to a relevant group board and bam, it's seen by thousands of other pinners (whether they're following you or not). Group boards are incredibly popular and it's easy to see why.
The downside to group boards however, is that they can be tricky to join. You personally have to contact the owner of the board and ask for an invite to the group and if it's an extremely popular board then chances are your message may or may not be seen.
The quickest and easiest way to search for relevant and popular group boards is to search for them on PinGroupie. Simply type in a keyword related to your niche (for me that would be fitness or healthy eating) and bam, take your pick by clicking on the title names. After that, you then get in contact with the creator of the board and wait for a reply/invite (if you're lucky!).

Sure, it takes time but it's totally worth being part of a huge community where your pin has the chance of being seen by thousands of pinners.
Finally, the most important tip… create a pinning schedule
If you read anything from this post then it should be this. I have, undoubtedly, got this tip to thank for my current 18.3K monthly views – I just wish I kept at it, because I can guarantee that my number would be in the 40K if I did!
Pinterest is all about engagement and activity. It's full of millions of users and pins and it's incredibly important to keep your Pinterest game up. Now, when I say game what I really mean is: pinning, pinning, pinning and pinning.
Firstly, you need to work out when's the best time to pin from where you are in the world and who your prime audience is – location wise. Being located in the UK and having the UK and US as my prime audience, my best time to pin is early morning and late evening. The worst time for me to pin is during working hours. Understandable.
Secondly, you need to trial and error what works for you. But who has time for that? So I'm going to let you into my pinning secret. Are you listening? Good. Grab a pen and paper.
3x a day you need to follow this exact pinning strategy:
Pin at least 8 pins from your homepage
Pin at least 8 pins from a Pinterest search
Repin 3 of your own pins to different boards
I repeat the above for a total of 3x a day. Once in the morning at 6am (before work time), once at lunchtime (when everyone's drooling over Pinterest on their breaks) and once again in the evening (between 7-10pm). I would love to say that I also repeated this strategy every single day, but I didn't. If I'm honest I probably used this strategy 3 times a week, if that! So, like I said earlier, if I kept this up then there's no doubt about it that my MU would be a lot higher!
Now it may sound a lot but once you get into a rhythm of things then my strategy is simple as pie. Ultimately, if you really don't have enough time (luckily my job resolves around social media so it's my life) then you could set yourself up to a pinning scheduler such as Tailwind. Note – I have never used Tailwind so I cannot comment on it's effectiveness.
When it comes to repining your own pins – try and pin to different boards (especially group boards). Be smart about it and don't go overboard with the same pin as this will only annoy your followers. If you're just starting off with Pinterest then I would limit the repin strategy to once a day, otherwise you'll have no pins left to repin!
Anndddd, that's it folks!
I wish I could say that my pinning secret was much bigger and much juicer but the truth is, that really is it. Simple, effective and engaging. If you keep at this strategy religiously, along with my other points, then I can bet ya bottom dollar that your analytics, like mine, will shoot through the roof over the next month or so!
Overall, Pinterest is  really becoming a great source of traffic for my blog. I know this isn't my usual post, but since becoming a full time blogger I figured blogging is my life too, so why not? I really really hope that you enjoyed this post and if you'd love to hear more about how I went from taking my blog more seriously to winning The Best Fitness Blog in the space of a year, then let me know!
Anyway, I'm going to finish with a cheeky plug in…
Pin this post to read later…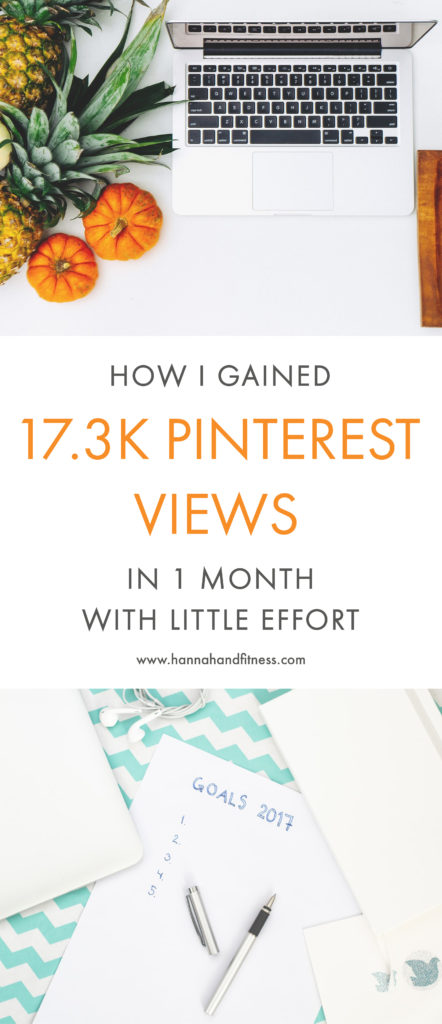 ,
x