Now, don't get me wrong, I'm a huge advocate for making time for healthy and nutritious meals but I'm also a realist and am aware of the fact that sometimes you just want to come home to absolutely nothing. Zilch. No cooking, no dishes, no faffing around. Na uh, nothing.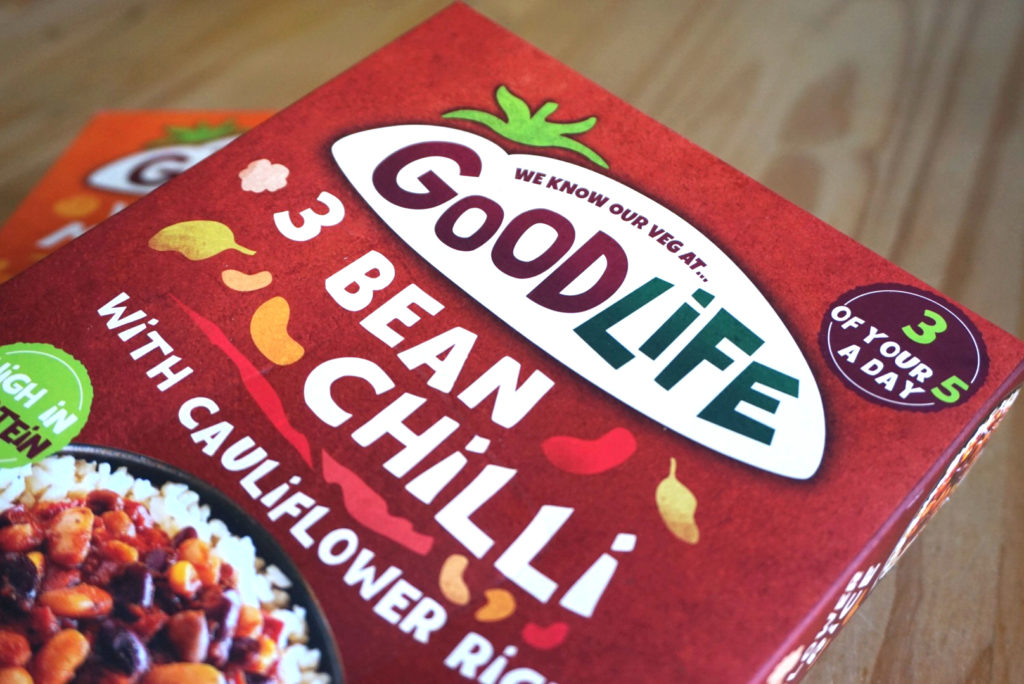 Ever since I became more aware of what I was putting into my body I made a conscious decision to avoid ready meals when possible. I mean, they're not the healthiest of choices are they? Not only that though, I think I value and love food far too much to put utter rubbish in my body. Chicken chow mein with only 35% chicken? Hmm, no thanks. 
That was up until a few weeks ago however, when I decided to try GoodLife's range of nutritious meals. This came at a perfect time too as my life has been crazy and unfortunately cooking has taken a downscale to the basics. So was I happy to see something more exciting for dinner? You betcha.
GoodLife
If you're new to GoodLife then you need to know that they're a ready meal company whom source the healthiest of vegetables from the finest of farmers in the UK to create nutritious vegetarian meals. A far cry from your usual fat ridden, salt infested takeaway meals.
Nobody should put a vegetable in the corner.
Now, i'm no vegetarian but this didn't mean the meals appealed to me any less. I'm all for a vegetarian meal every now and then – as long as it tastes delicious.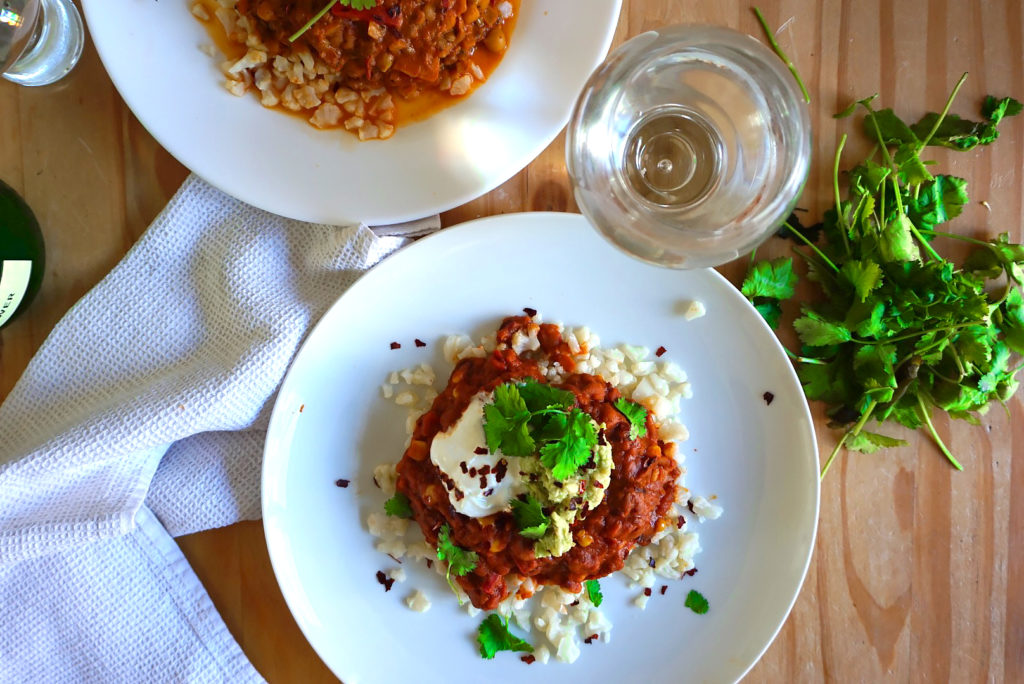 Very kindly, I was sent two products, 3 Bean Chilli and Vegetable Masala, from the GoodLife to trial and review honestly. My first impression? Man I love a good curry and Mexican. 
Obviously I went straight to the back of the packaging to check out the nutritional facts and I was happily surprised. Not only were both meals low in fat and high in protein but they also contained 3 of your 5-a-day. Bonus. 
3 Bean Chilli with Cauliflower Rice
Although I liked this dish, I wish their was more spice. But hey, that might just be me.
GoodLife's 3 Bean Chilli is a high protein dish which combines a mix of red and white kidney beans, pinto beans and sweetcorn which is mixed with a mild spicy tomato chilli sauce (mild in my opinion). It's also served with a portion of cauliflower rice. Don't fret though, the beans are satisfying enough to leave you full.
I served my 3 Bean Chilli with a topping of homemade guacamole (recipe for that is here), greek yoghurt and a sprinkle of coriander. A perfect lazy Friday night meal i'd say.
What's inside?
276 kcal
Fat: 8.0g
Carbs: 23g
Fibre: 26g
Protein: 15g
Salt: 1.2g
Vegetable Masala with Cauliflower Rice
Wow. I loved this dish. I loved the sauce, I loved the choice of ingredients and I loved the coconut flavour throughout.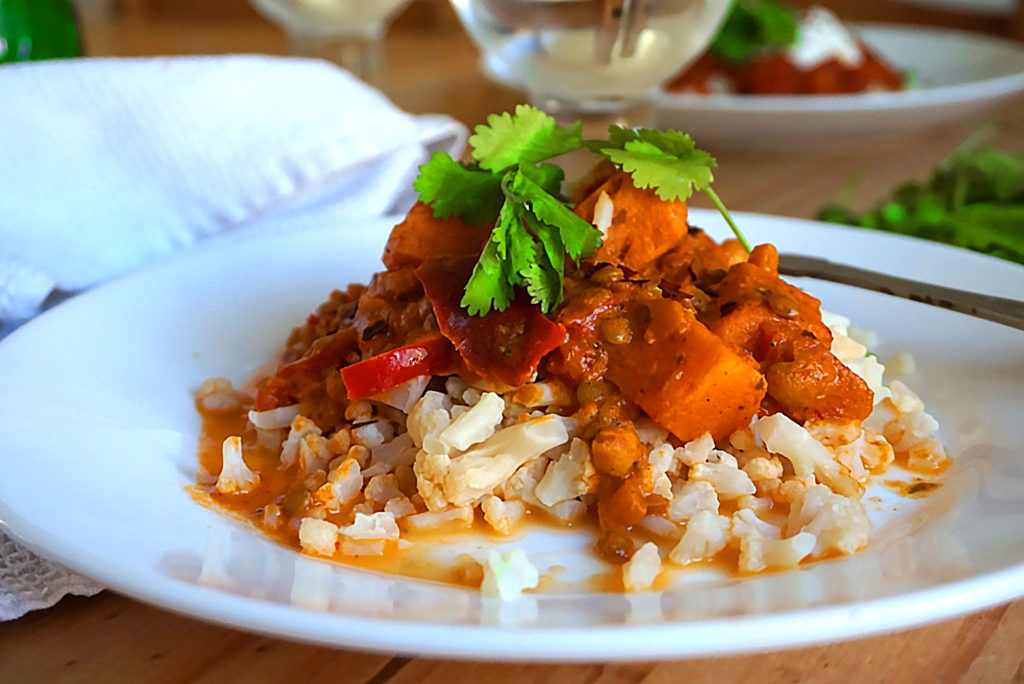 This dish which is described as 'mouth watering' on GoodLife's website (and quite frankly, it really is) is low in saturated fat, full of flavour and contains 3 of your 5-a-day. Like the Chilli, this is also served with a portion of cauliflower rice but the added sweet potato and red peppers provide you with your essential carbohydrates.
The sauce (big fan) is made from coconut milk, tomatoes and a delicate blend of Indian Spices which aren't too overpowering. In fact, the spice was just right on this dish. Again, I topped this meal with a sprinkle of coriander.
What's inside?
294 kcal
Fat: 14g
Carbs: 22g
Fibre: 16.8g
Protein: 11.6g
Salt: 0.40g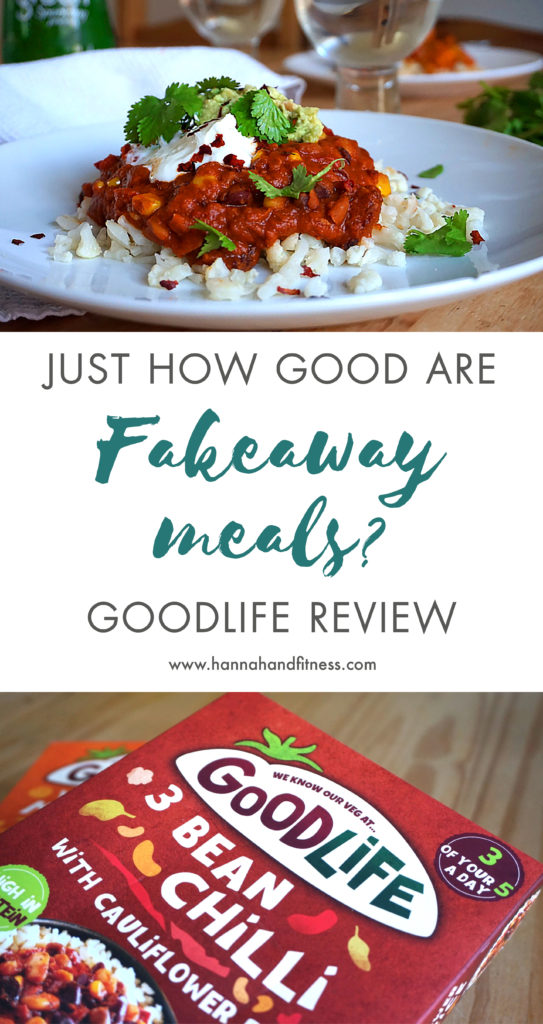 So could you say my opinion on ready meals has been altered? Definitely. It's actually nice to see that the market has opened up to healthier alternatives, that are not only convenient but actually manage to provide you with the thing your after the most: Taste. 
I won't make it a habit to buy ready meals but they're a great go-to option to have when you're limited on time in the kitchen or quite frankly, can't be bothered. Hey, we've all been there. 
This post is sponsored by GoodLife however all opinions are my own.

,
x