A few weeks ago I got the chance to re-visit one of my favourite vegan restaurants, Offbeet. Now, I'm no vegan by any means (nor will I ever be) but if the place delivers the goods – aka, flavour, taste and curiosity, then I'm all ears and mouth!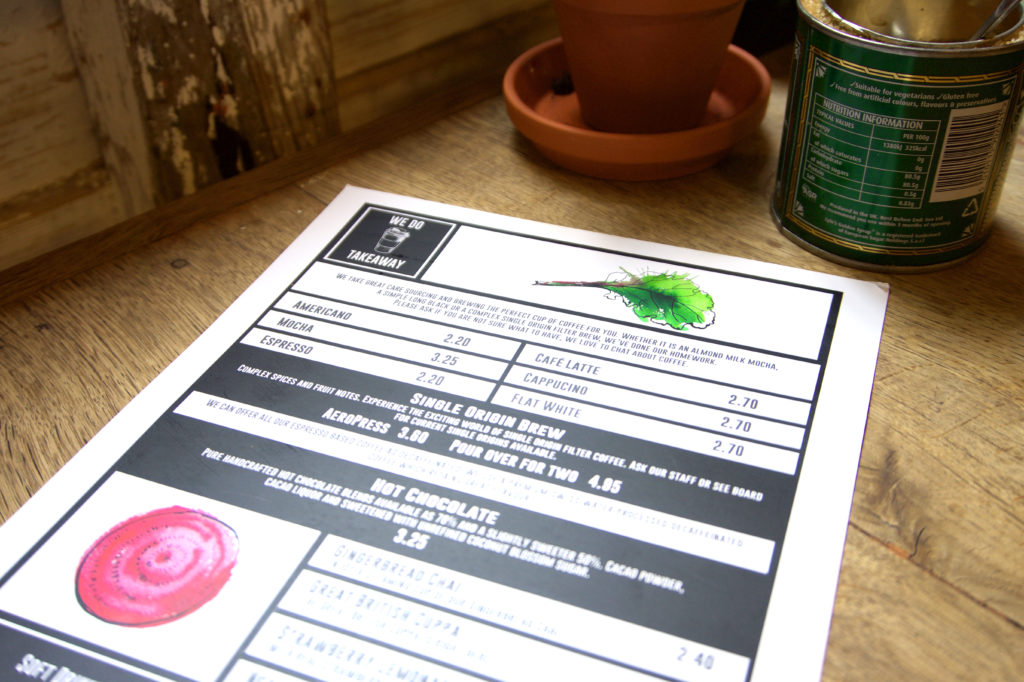 Offbeet is located in Wickham, a quaint village near me, and is nestled deep within the beautiful Chesapeake Mill which dates back to the 1800's and sells beautiful antique items. I've visited the Mill a fair few times, however, it was only a year or two ago when I decided to visit the Offbeet restaurant (and thank the heavens I did!). I will be honest though and say that i've always considered Offbeet to be a cafe, until my last visit that was, and heres why….
Offbeet
Unlike other vegan restaurants, Offbeet provides you with a unique experience. Not just from the food, but from the surroundings, too. From being hidden deep within the Chesapeake Mill and sitting on top of the flowing river Meon, Offbeet creates a beautiful surrounding that instantly uplifts your spirits and mood.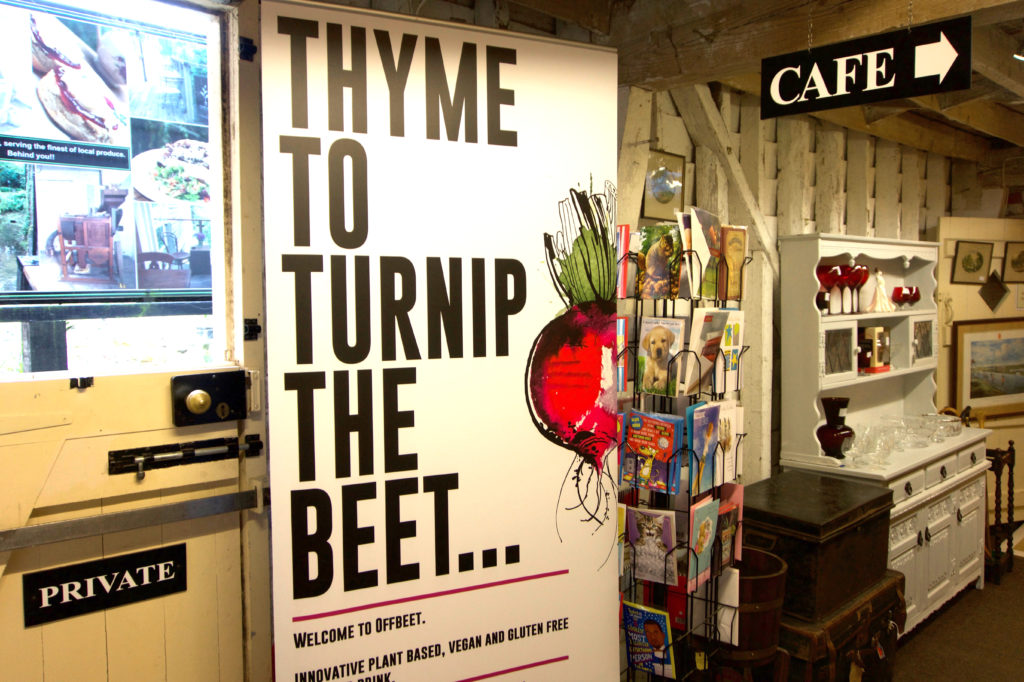 Offbeet isn't like any other vegan restaurant/cafe I've visited before. It truly is unique. Everything about Offbeet is different. From the food, to the cakes, to the drinks and of course, to it's location. However, the thing that caught my attention the most? The exciting and unconventional use of foods which (i'm sure) leaves each customer mesmerised with each visit.
My visit
It had been a long time coming since my last visit, however, a few weeks ago I decided to get myself back to Offbeet and try out their new menu. I decided to take my Dad along with me this time – someone who isn't too keen on vegan food, but alas, I wanted/needed to change his mind. No meat at all? Yes dad, no meat – at all. 
Upon our arrival, we found a cute little table with my name on perched right next to a window, with the beautiful view of the flowing river Meon. Perfect! I ordered a ginger tea and my dad ordered a simple black coffee with coconut milk (something which he didn't seem to pleased about). Yes dad, everything is vegan. Along with that, we ordered our food too. I went with the Smashing Summer Avocado and my dad went with the Harissa, Lime & Cacao Tacos.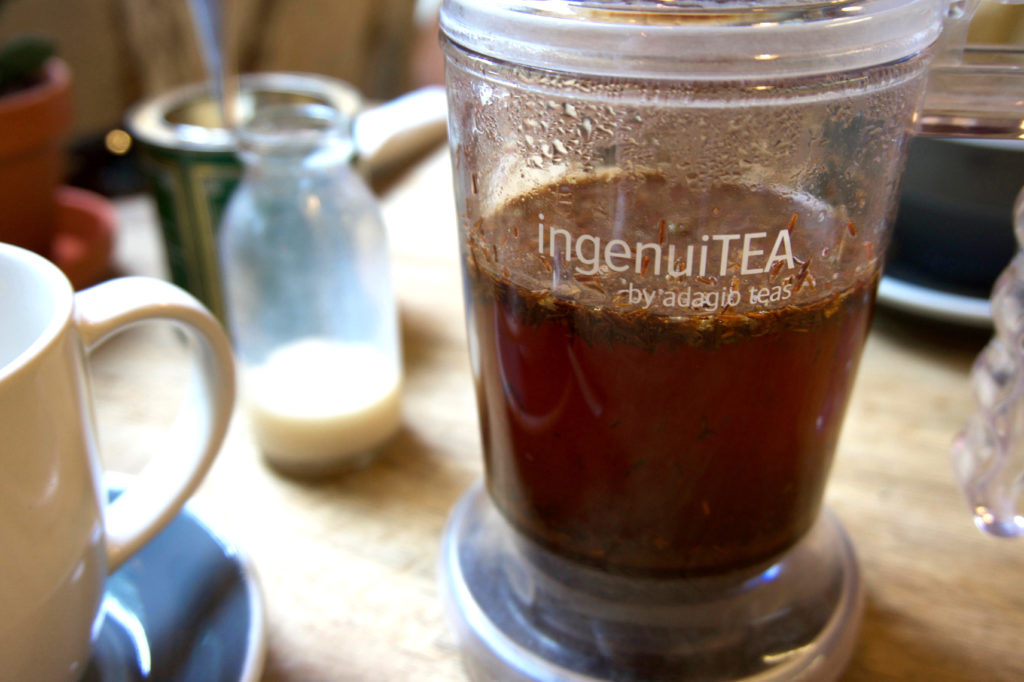 When our drinks came to the table, my eyes instantly went towards the teapot. I need/want/must have that. Yes, I'm easily pleased, but a teapot that isn't messy (with tea leaves) and works with the push of a button? Yup, I want one.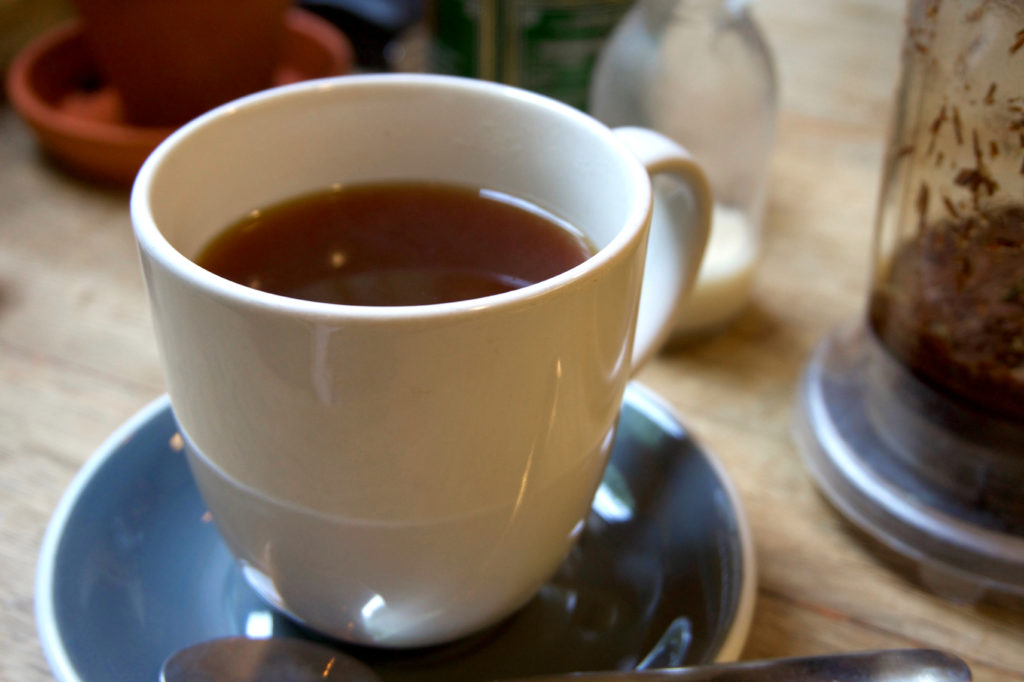 Anyway, my tea was lovely. I'm a sucker for anything with ginger in so I knew I'd love it. My dad's coffee? Well, surprisingly, he was pleased. I've always loved the combination of coffee and coconut milk. If you ask me, it's even more creamier than your usual milk!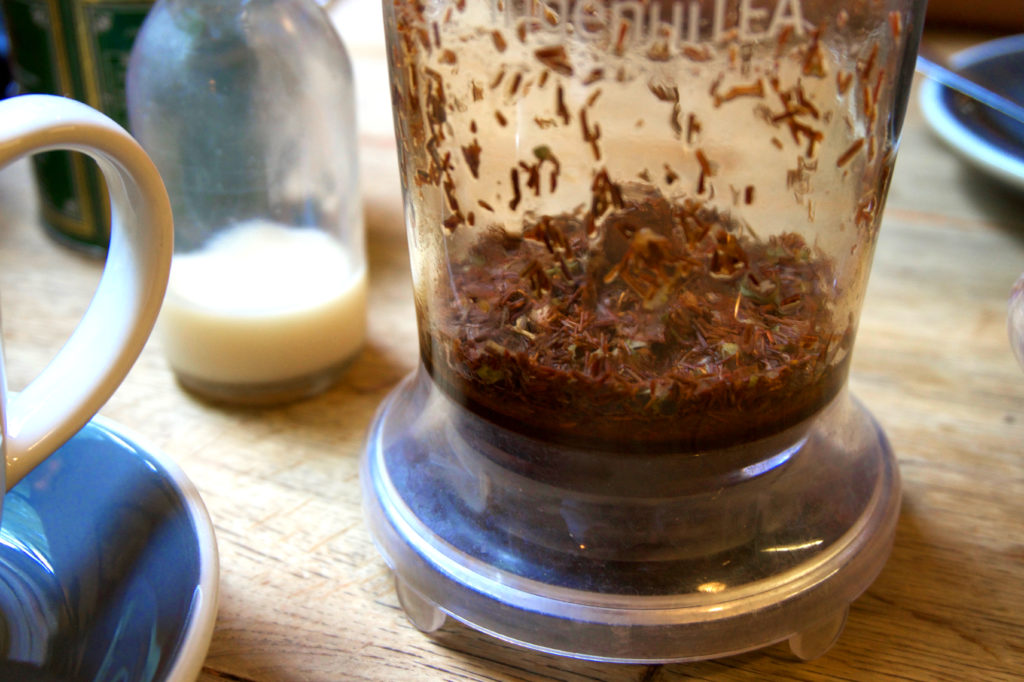 Soon after, our food came to our table and was set in front of us. Wow. Never, in all of my existence, have I been presented with food so beautiful and colourful. Within seconds I could tell that this isn't just a job for the guys at Offbeet – it's their life, their livelihood and their passion. Something of which I think is beautifully portrayed on their social media channels too. If you don't follow them on Instagram then you need to!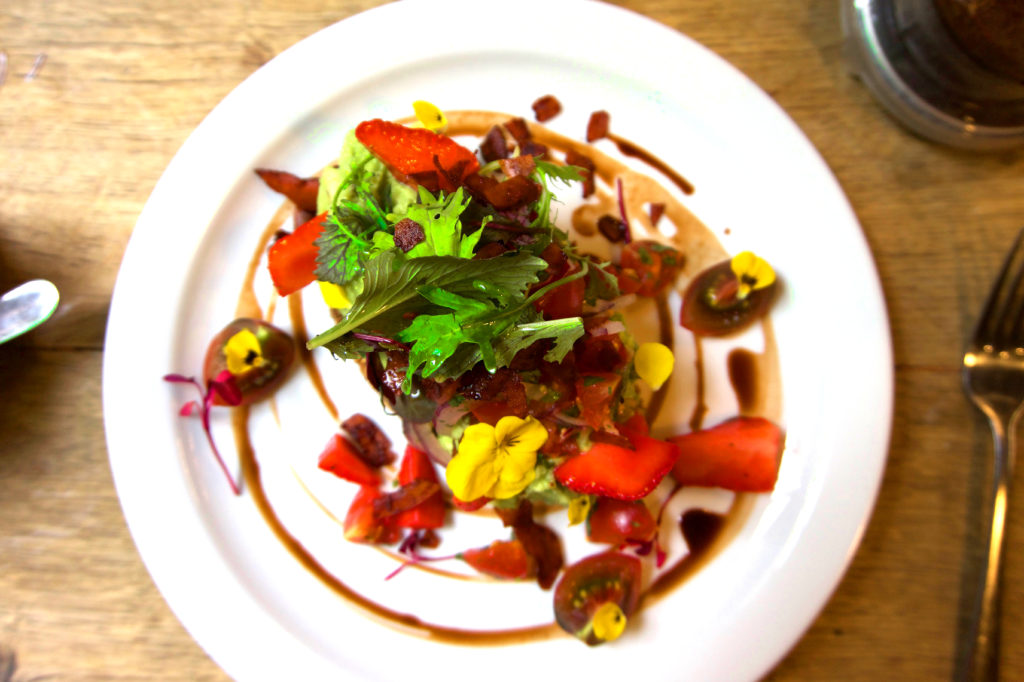 My dish, the Smashing Summer Avocado was a walnut superfood bread, topped with smashed avocado, strawberries, tomato chilli salsa and coconut 'bacon' and finished off with a chocolate and balsamic glaze. I was totally intrigued by the combination. Coconut 'bacon' and chocolate glaze with avocado? To my delight though, it all worked incredibly well and the flavours complimented one another perfectly. From the bread to the glaze, there wasn't a part of the dish that I didn't like.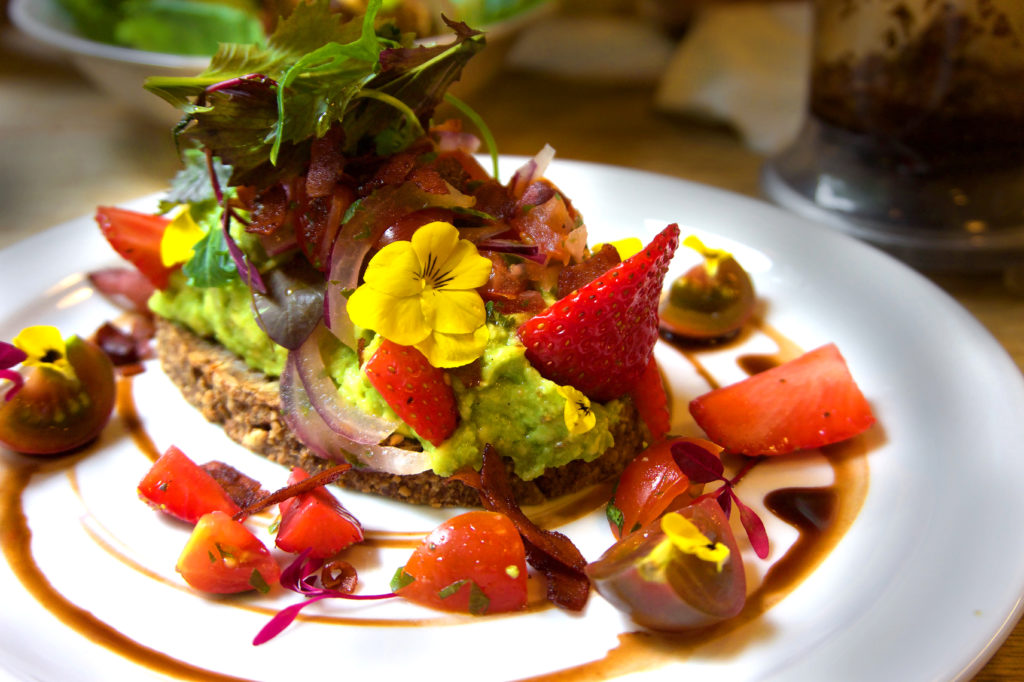 However, my dads meal, the Harissa, Lime and Cacao tacos, was the dish we were both most interested in. Just how well can you do vegan tacos? Well, pretty damn well according to the guys at Offbeet. The dish itself is made up with charred cauliflower and black beans, spiced with Offbeet's own harissa, lime and 100% cacao chocolate (these guy do everything from scratch) topped with pickled red onions, coriander, cucumber and habanero chilli cashew mayo which is then served in their handmade gluten free tacos.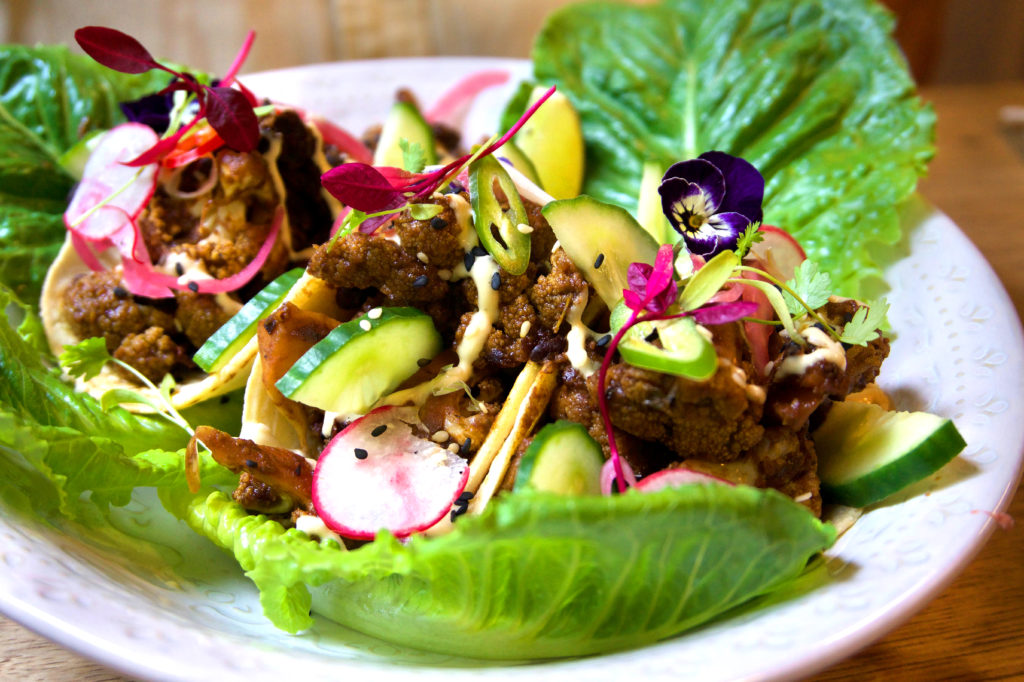 My dad really liked his meal (phew) and we were both really impressed with the cauliflower and it's representation of your usual taco meat. For me however, it was the harissa that really made the dish. The flavours were amazing and really gave a kick to the dish. Did I try to tuck into my dads meal? Absolutely. Did I succeed? Absolutely not. Hah.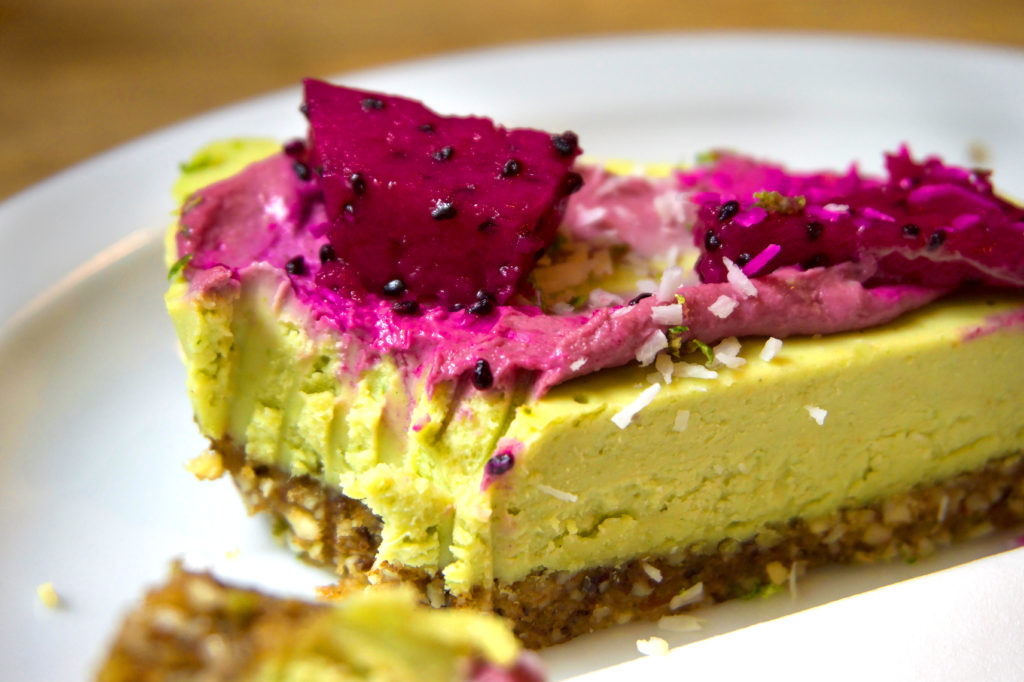 With our plates licked clean and our bellies full we then headed to the cake counter – duhh. After 10 minutes of umming and ahhing we decided to go for the Lime, Ginger and Dragonfruit Cheesecake. The colours were absolutely outstanding – so vivd and eye-catching. Whilst there was a nice tang of lime throughout, it was also pleasently refreshing and creamy. Oh so creamy! We shared the cake between us and that was just right due to the creaminess of the cake. Although, i'm not the biggest dessert fan – especially at lunch time!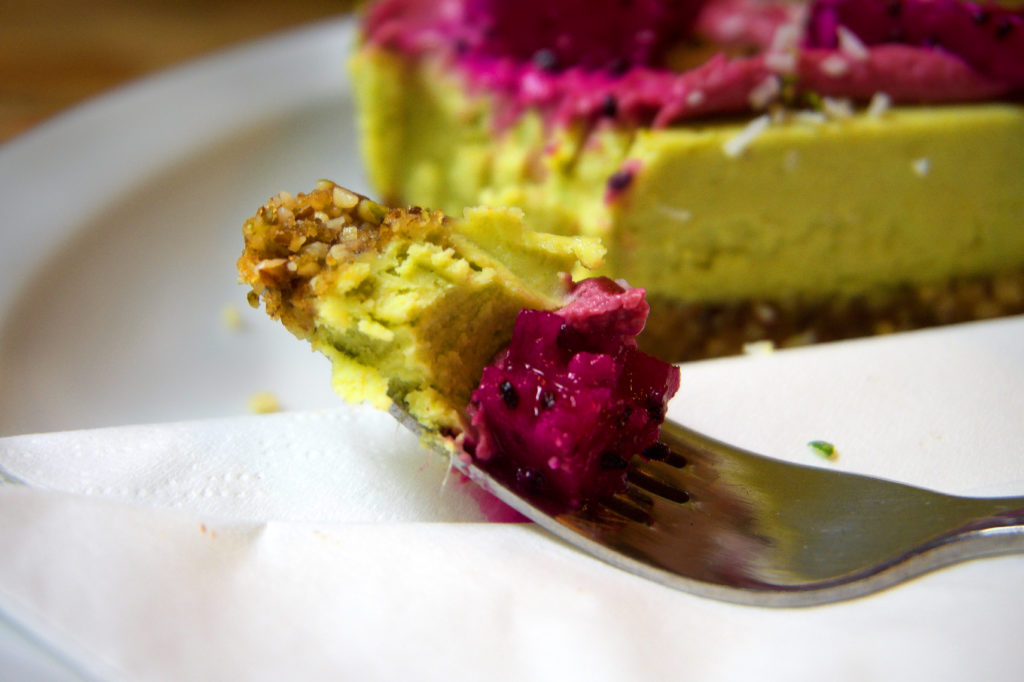 Overall, i'd give my visit to Offbeet an easy 10/10.  The flavours, the creativity, the uniqueness and the passion are all something that we seem to lack in the food industry at the moment. After something a little different? Put Offbeet down on your 'to visit' list. I promise you, your taste buds will thank you for it. Vegan or not!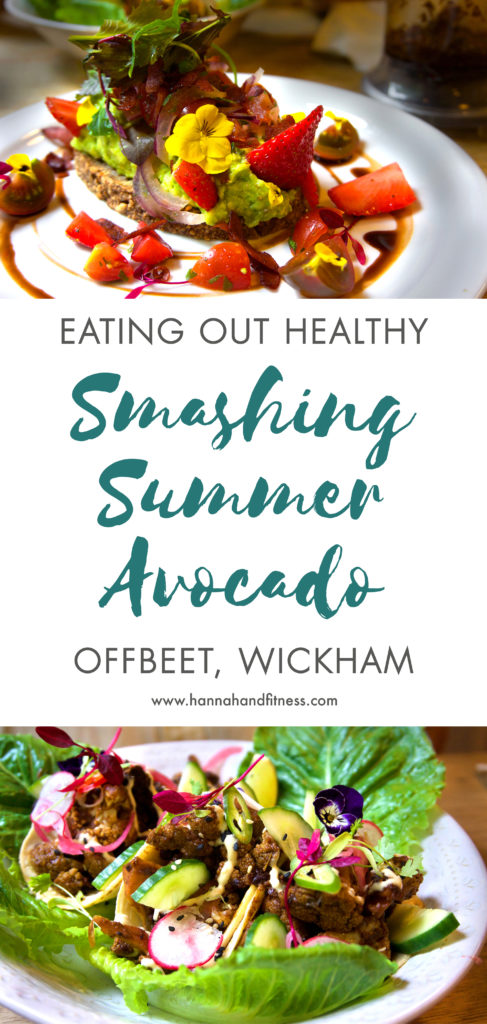 ,
x