I can't begin to tell you how many times I've lost my mojo (aka motivation) through my fitness journey.
If you're one of those people who think fitness goers spring out of bed every day, are ridiculously over enthusiastic about fitness and workout every single day because there's nothing else we would possibly want to do with our lives, then my friend, you are wrong. Oh so wrong. 
What if I told you I lose my mojo every once a month? What if I told you that some days I just don't want to get up at 6am to workout. Finally, what if I told you that some days I just want to skip a days workout and sit at home on the sofa and scoff a whole large pizza to myself? Well, you may say 'not very fitspo are you, Hannah?'.
But that's the thing! Everybody loses motivation every now and again and suddenly, in the world of social media, some people think it's the norm to pretend you're motivated, or better yet – say you've worked out when you haven't! I mean, it's almost as bad as the bloggers who go to fancy cafe's, take picturesque images of their gorgeous brunch spread and then up and leave without eating the lot! If that's not painting a picture then I don't know what is…
Now, one of my main ethos in life and as a fitness blogger is to stay real to myself and tomy followers. I like to show you guys the good, the bad and the ugly. I'm not an all show, no tell kinda girl. If somethings hard, i'll tell you. If something's fake, i'll point it out. If something's set up, i'll damn well show you. So, as a fitness blogger emerged in social media day in and day out, I think it's massively important to tell you that nobody sparkles with motivation every single day. Heck, do we even sparkle? Jokes aside though, when we lose our mojo every now and then I think it's important to identify exactly why…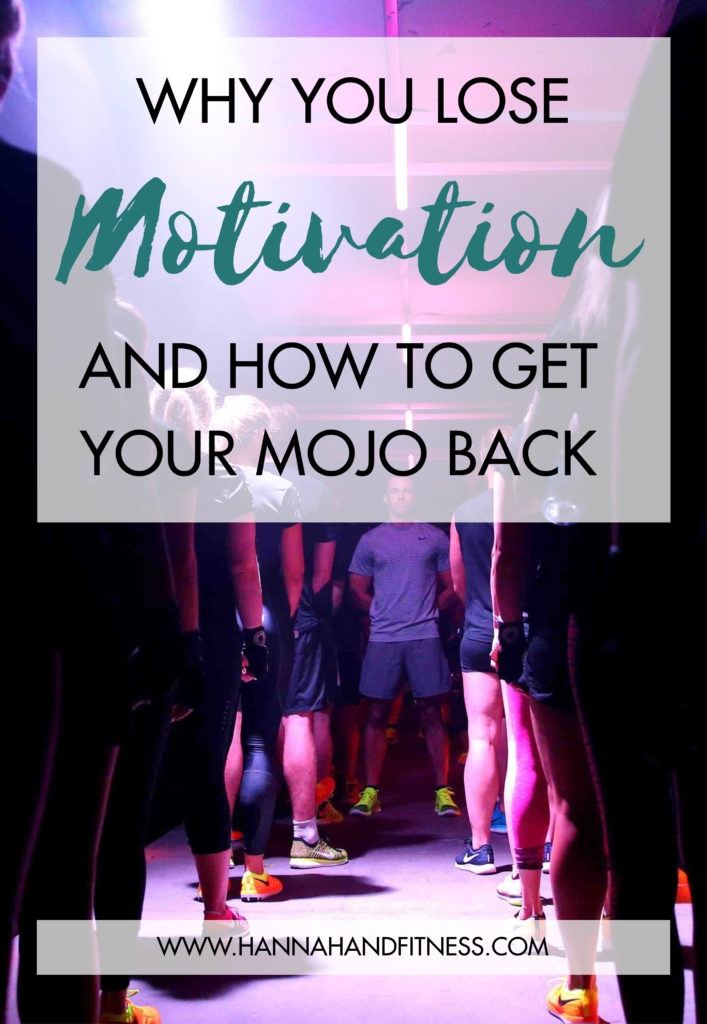 1. You're impatient
If I had a pound for every time I stood in front of a mirror and felt incredibly frustrated with my progress then I'd be a frickin' millionaire. I'm telling ya. 
If there's one thing I've learnt on my journey then it's that progress takes time. Now, when I say time I don't mean a week or two – I mean months. This doesn't mean you're not actually making progress in the first few weeks however, because you most probably will be if you're staying on track – you just won't see the progress yourself because you see your own reflection every damn day and this in turn can leave to a loss of motivation because you're not able to identify your slow, yet steady progress.

What should you do?
Just accept it. Accept that progress takes time and that results will not happen over night. The sooner you do this, the quicker it is to understand that you're body changes at a slow rate – of which you may or may not notice (take those progress pictures!) Slow and steady wins the race, eh? 
2. Lack of effort
Funnily enough if you're not sticking to your workouts and a healthy/balanced diet then sorry to tell ya kid but your progress will fall behind. Funny that, huh? 
Seriously though, it happens to all of us. Sometimes we'll have more pizza in a week then we do our greens or sometimes we'll only workout once/twice a week because life get's in the way. I get that. You're only human, right?
What should you do?
The best thing to do is to notice what's happening (ok Susan, you're not going to make much progress sitting on your backside all day), own it and change it. 
For me these few things help keep me on track:
Make a date with your workouts
Write your workouts down and make them fun!
Try and become an early bird. That way you can get your workouts done and dusted before the day has even started!
Make your own healthier versions of your favourite foods
Take a 80/20 approach to your diet. Eat healthy during the week and relax your diet a little on the weekend. Hello chocolate and pizza! 
3. You're bored
This is my number one enemy when it comes to motivation and it's always the reason why I lose it. You see, when you've got the determination to workout everyday it may seem like you're repeating the same thing over and over again and more then likely you actually are! So guess what? You lose motivation and it's almost like you can predict exactly how the session will go… boring! 
What should you do?
Switch things up a little and experiment with different workouts and exercises! For me, I struggle with my cardio sessions therefore, I always mix it up between a few favourites – boxing, hill sprints, HIIT and running. If however, your struggle is down to weights then try switching up your reps and exercises. I always alternate between high and low reps. You can also try throwing in new moves too!
My favourite channels for at home workouts:
4. No drive
Have you ever planned your whole day ahead and booked in a 4pm gym date? Yes. Although, by the time 4pm comes round you find yourself cuddled up on the sofa, cupping a warm mug of tea and telling yourself you'll go workout soon – soon being practically never. Yeah yeah, we've all been there. Here's the thing though, it's absolutely fine to do that every now and then. I mean, I'm an avid believer that if you're not in the mood for something, or your body is telling you differently then let it go. However, learn the difference between laziness and 'not in the zone'. It's ok to allow yourself gym cancellations every so often, but don't let it become a habit! 
What should you do?
Stay true to yourself. At the end of the day, if you know your goals and what you want to achieve then you need to become committed to a different lifestyle and more importantly, a different attitude. Stop with the excuses, stop with the laziness and go out there and prove to yourself that you can – because girl, you really can!
You see the thing is, although motivation is great – don't rely on it. Don't see your attitude as a form of motivation. If someone was to ask me why I worked out as often as I do and I replied with 'I'm motivated' then I'd be lying. The reason I workout is because I love it – simple. Motivation or no motivation, just do what you love to find a passion that overrules motivation! 

,
x