Butter flapjacks have always been a childhood favourite of mine. Always have been, always will be. So who's to say that you still can't enjoy them whilst eating a lot healthier? Yes, I do still indulge in the real deal butter flapjacks but sometimes moderation needs to happen and when it does, I decided to whip up something a little healthier that can be enjoyed just as much.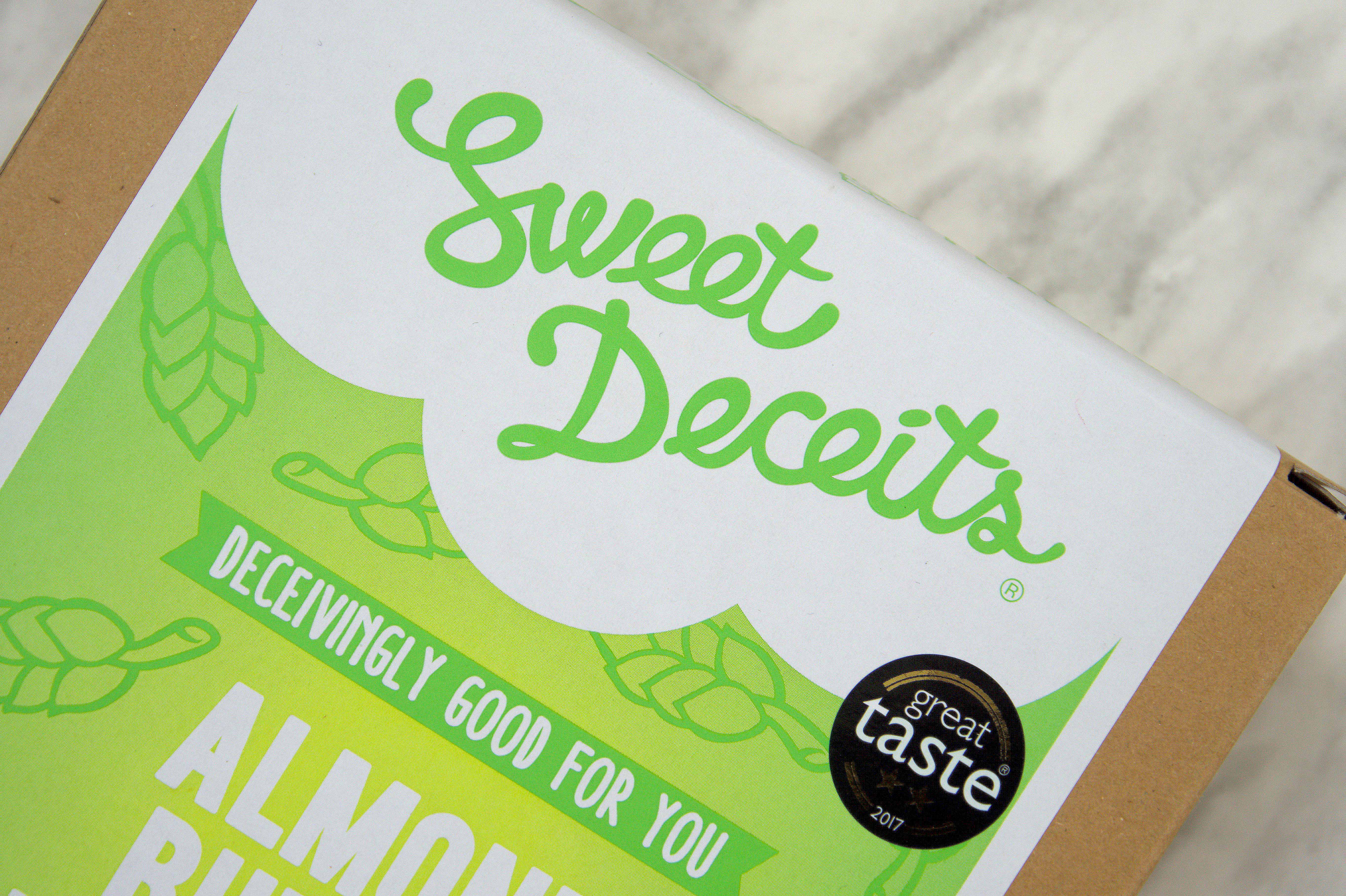 During the week I was sent a little gift from Sweet Deceits (this post is not sponsored at all) which included their almond butter flapjacks mix, raw caramel slice mix and chocolate fudge brownie mix. So initially I took my favourite (almond butter flapjacks) and decided to get a little creative with their pre made set.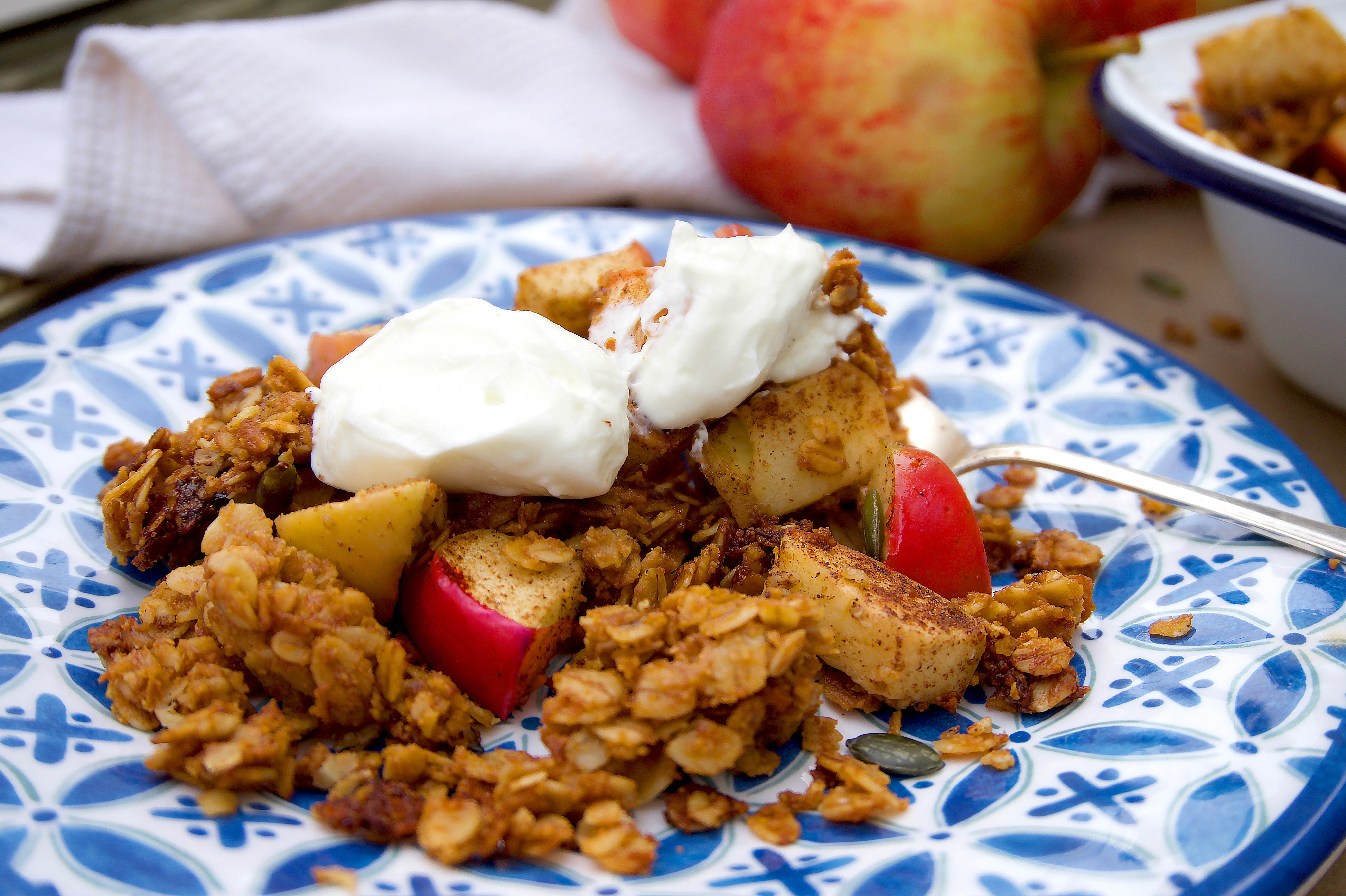 With it being Halloween/Autumn I decided to add in a few of my favourite autumnal ingredients – apples, cinnamon and mixed spice. Cause who can refuse that combination? With that I've created a apple and almond butter flapjack mess. Yes it's a mouthful. Yes it's a mess, but heck is it blimmin' delicious.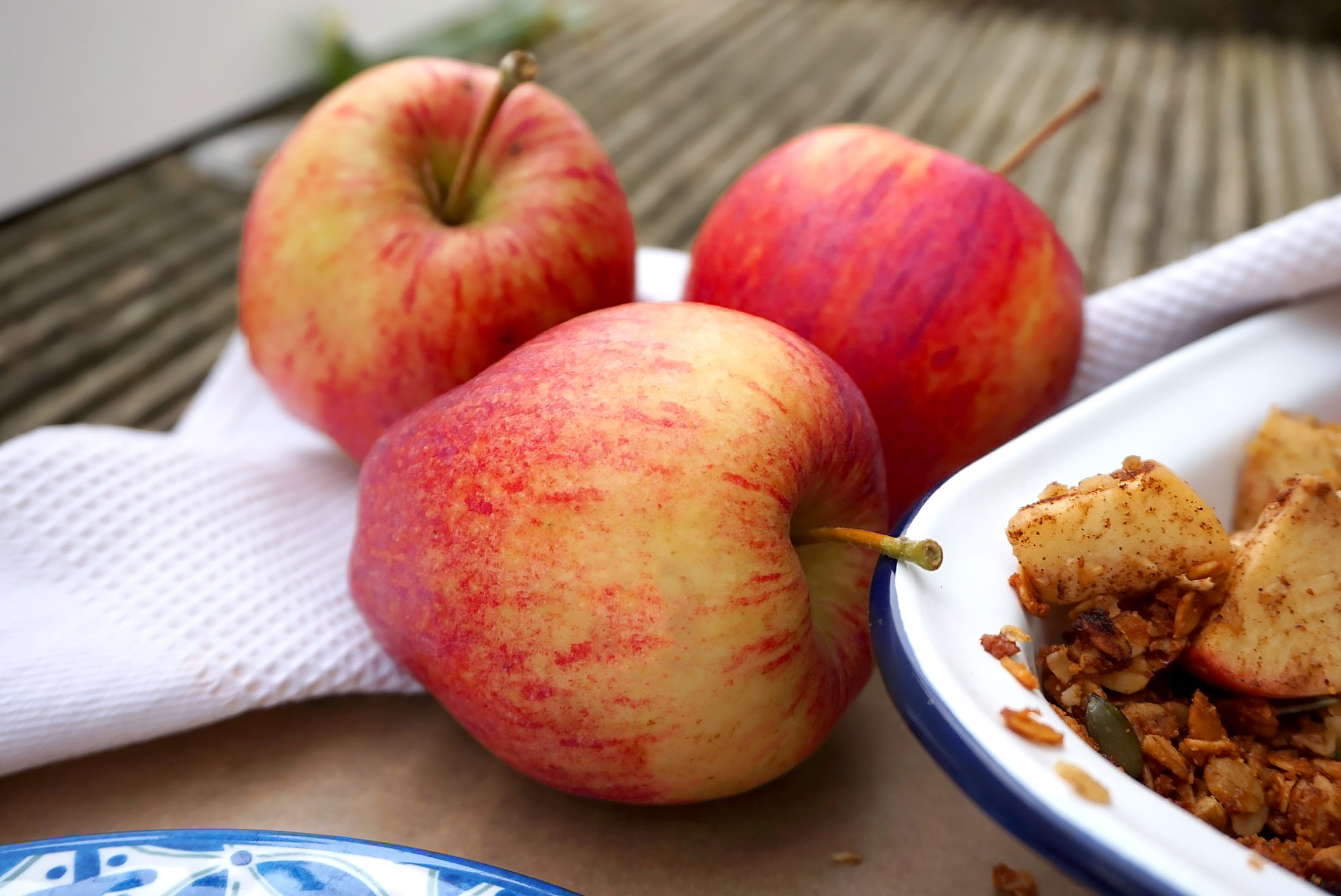 The baking set from Sweet Deceits is ever so simple to use. All you need to do is unwrap the two packages, pour them into a mixing bowl, have a little stir and whip the (provided) tray into the oven for 10-15 minutes. Like I said though, I went the extra mile and created a flapjack mess for a delicious dessert idea. I simply added my own ingredients of apples, cinnamon, mixed spice, xylitol, and coconut oil. Easy peasy.
If however, you're here for a recipe to create yourself then I've provided you with one of my favourite almond butter flapjack recipes below. Don't worry, I got you covered. Although, if you are after something quick and just as mouth watering then I really do recommend the Sweet Deceits almond butter flapjack baking set. It's everything a pre-made baking set should be – quick, easy and spoon licking good. The flapjacks themselves are buttery, oatey, and 100% moorish. You wouldn't think they were made with healthy, unrefined ingredients. Na uh. 
Anyway, I hope the guys at Sweet Deceits excuse the flapjack mess but boy… Who says flapjacks have to be square?!
For another flapjack alternate recipe then check out my chocolatey flapjacks here!
Pin this recipe for later…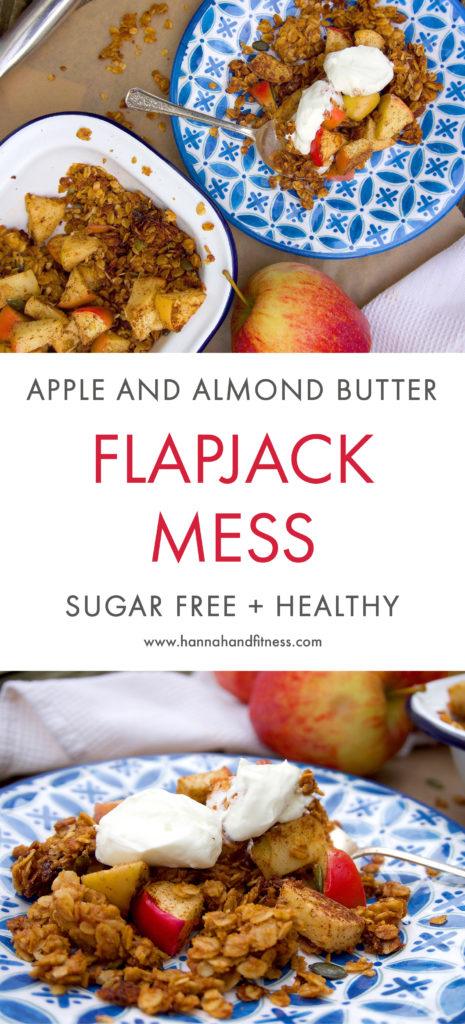 Apple And Almond Butter Flapjack Mess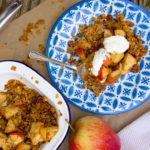 Print This
Ingredients
- Sweet Deceits Almond butter flapjack set

---------------

HOMEMADE:

- 1/2 cup natural almond butter

- 1 tbsp cinnamon

- 1 1/2 cup oats

- 1 tbsp fruit syrup/honey

- Pinch salt

TOPPING:

- 1 1/2 diced apple

- 1 tbsp cinnamon

- 1/4 tsp mixed spice

- 1 tsp coconut oil (melted)
Instructions
Begin by pre heating your oven to gas mark 5.
In a baking tray, add your topping ingredients, mix together and pop in the middle of the oven to bake whilst you prepare your flapjack.
If making Sweet Deceits flapjacks then follow the instructions on the box.
To make your own flapjack mess then add all the ingredients into one mixing bowl and stir until everything is combined.
Oil a small baking tray and add your flapjack mixture to the tray and flatten evenly.
Once done (for either flapjack mix), take out the apple and cinnamon topping and place on top of the flapjack layer – making sure to cover everything evenly.
Place in the oven to bake for 10-15 minutes or until golden brown on top.
Remove from the oven and serve with ice-cream or yoghurt of choice!
Enjoy,

,
x