When I was a wee little kid, I used to live off all things sweet, especially pineapple cake. I remember one evening when I sat down for a family dinner and managed to eat a whole banoffee pie all to myself before it even had the chance to do the rounds.
But shh, we don't talk about that.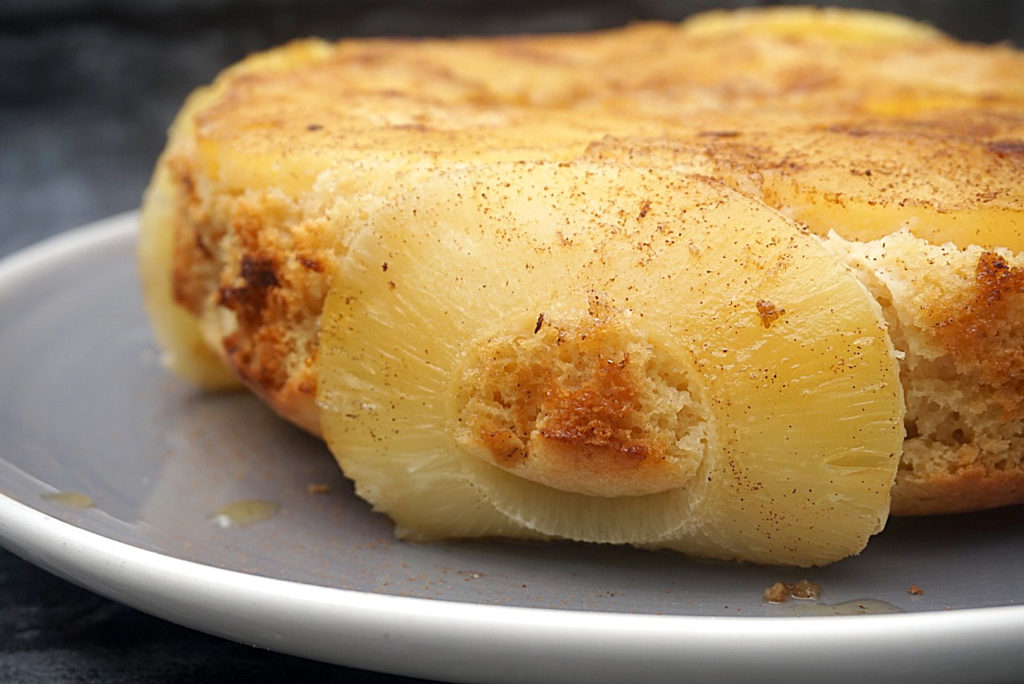 As I entered my 20's and my dairy intolerance decided to kick in (joy), I haven't been able to enjoy cake half as much as I would have wanted to.
Whilst I can enjoy dairy every now and then and in small portions, I certainly wouldn't risk it with a dairy filled, cream packed, slice of cake.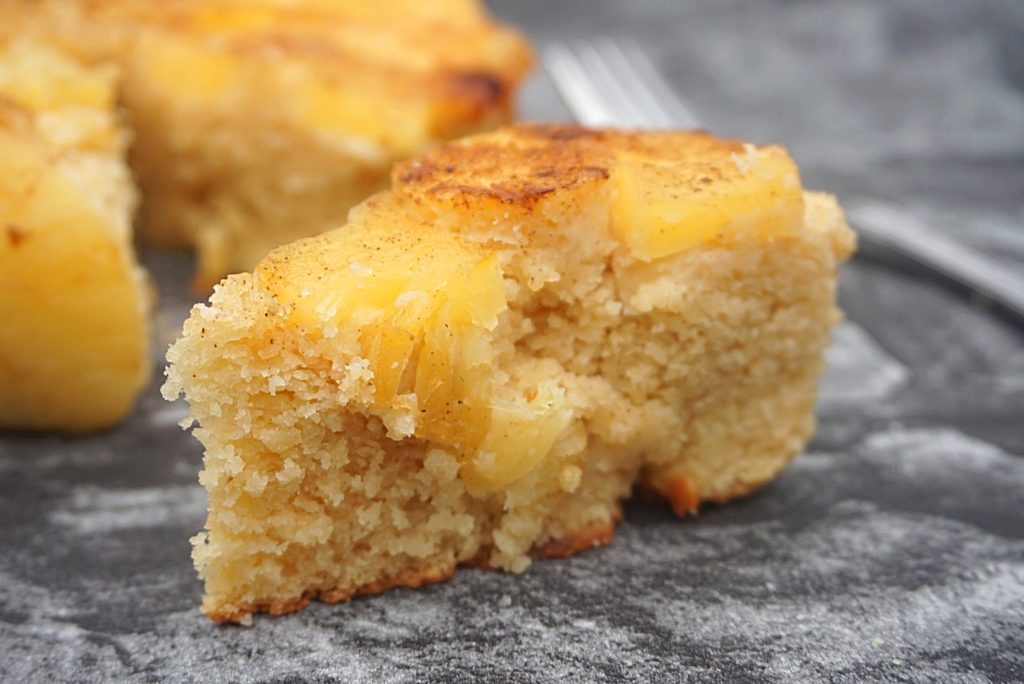 However, this upside down pineapple cake is made with Sukrin's all purpose baking mix making it perfectly friendly for all those dairy-free tummies. I've tried all of Sukrin's healthy baking alternative products now and I'm a fond lover of them all. They create the most delicious recipes, especially my healthy apple, pear and date crumble recipe which uses their gold product.
The Sukrin mix itself is made up of healthier ingredients (sugar and flour free) than your usual sugary, buttery choices. It's protein rich, reduced in calories, milk free and gluten free. All you need to do is add your favourite toppings/flavouring and whoolah you have yourself a cake, muffins, cupcakes, or heck go crazy and whip up some pancakes.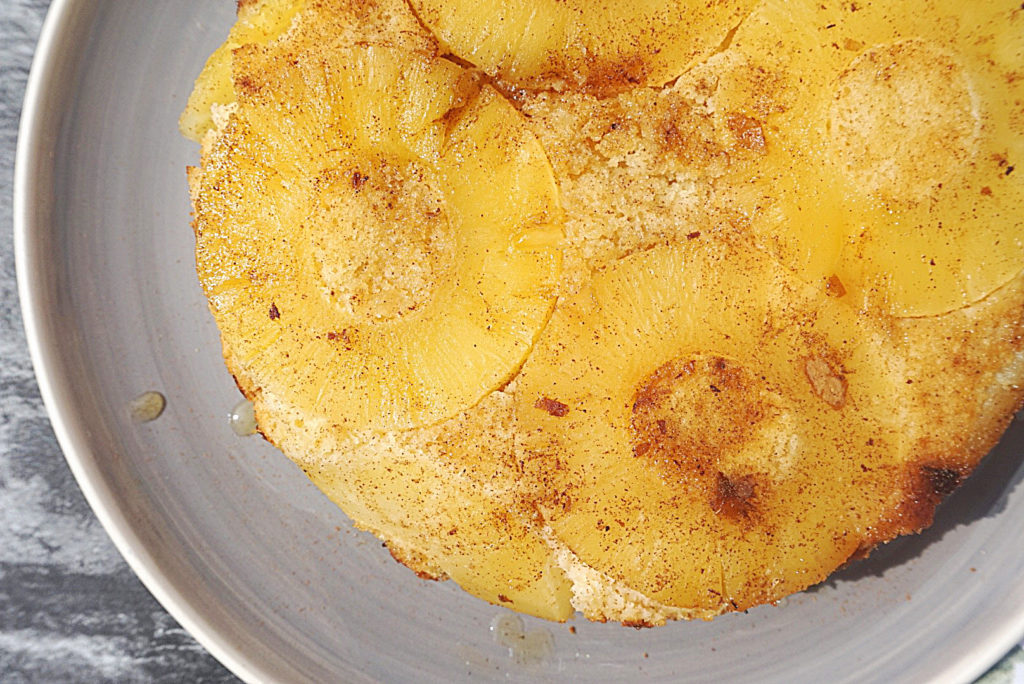 All this cake requires is 1 bowl, a few simple ingredients and the ability not to eat the raw mix all in one go – of which I'm pretty sure I failed to complete the latter.
Now, I just know you guy's are going to love this cake. It's fruity, refreshing, sweet and incredibly satisfying. It's the perfect dessert for a summer's evening, if you ask me. I was seriously impressed with the Sukrin mix too. It's everything you would want from a cake sponge!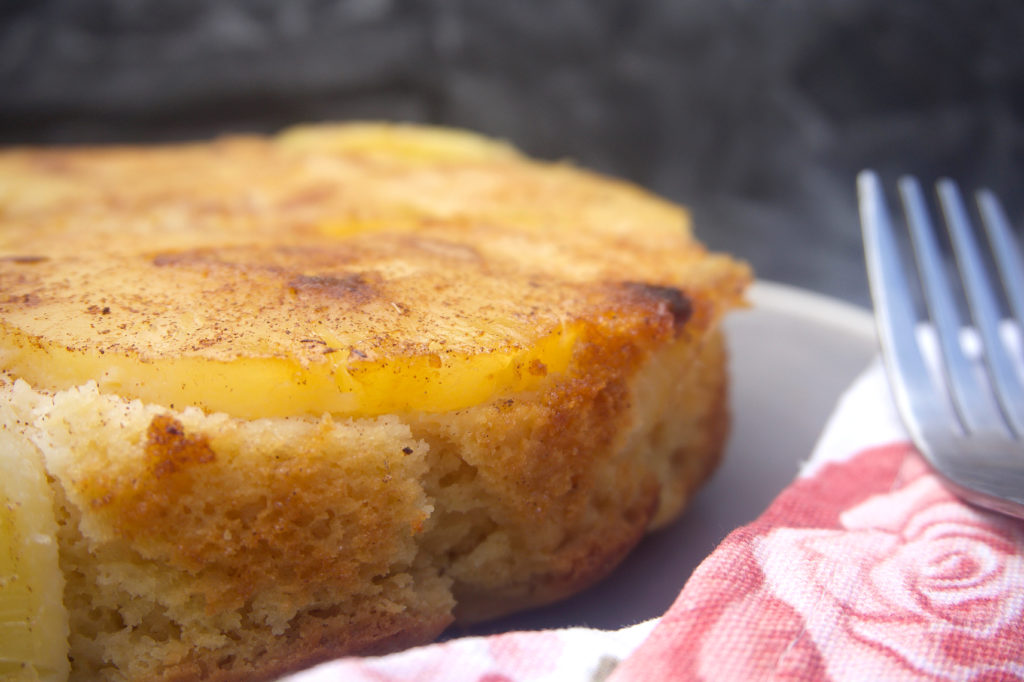 So bake it, have fun turning it upside down, scream with delight when you peel back the baking paper and dig in!
Lastly, don't forget to tag me in all your bakes on social media. It makes my day and keeps me happy, seriously! IG: @hannahandfitness TWI: @hanandfitness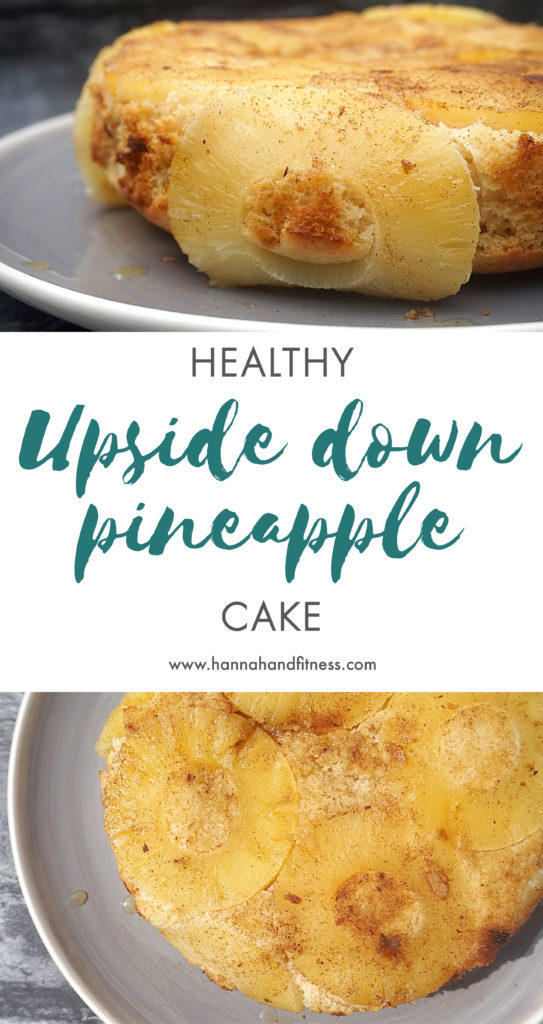 Healthy Upside Down Pineapple Cake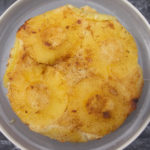 Print This
Ingredients
4 eggs

150ml water

100ml coconut oil (I use the Natural Empire)

1 packet all-purpose baking flour from Sukrin

8 slices pineapple - fresh or tinned

2 tbsp coconut sugar (I use The Groovy Food Company) 

Drizzle agave nectar (I use The Groovy Food Company)
Instructions
Begin by pre-heating your oven to gas mark 4.
In a mixing bowl whisk together the eggs, water and coconut oil. Once mixed, add the Sukrin flour and mix until everything's combined.
Using a circular cake tin, carefully line it with some baking paper. I then drizzled the bottom and sides with the agave nectar and coconut sugar mixed together. Line the bottom with four slices of pineapple and place the last four slices on each side of the tin opposite each other.
Pour your baking mixture into the middle of the tin and fill. Place the tin into the middle of the oven and bake for 45 minutes. Sukrin advises you to allow 35 minutes for cake baking, however I found that my cake needed a bit longer so allow time for this. You will be able to tell when your cake is cooked if it's firm to touch and a knife comes out clean after being inserted through the middle of the cake.
Once baked, remove your cake from the oven. Allow to cool for a minute or two. Carefully, remove the cake from the tin and slowly peel back the baking paper from the sides. Using a plate, flip the cake over upside down and then remove the last part of the baking paper – carefully.
I then finished with a final drizzle of agave nectar and a little sprinkle of cinnamon.
Serve up warm and enjoy!

,
x