There's nothing quite like the smell of freshly baked bread, is there? Especially on a Sunday morning when it's my favourite homemade rye bread.
Thanks to the typical British weather I woke to a rather gloomy day, so I figured what better way to accompany it with a day of bread making followed with some admin work in my comfy's. Note, when I say 'comfy's' what I really mean is – 100% looking like a slob and getting away with it.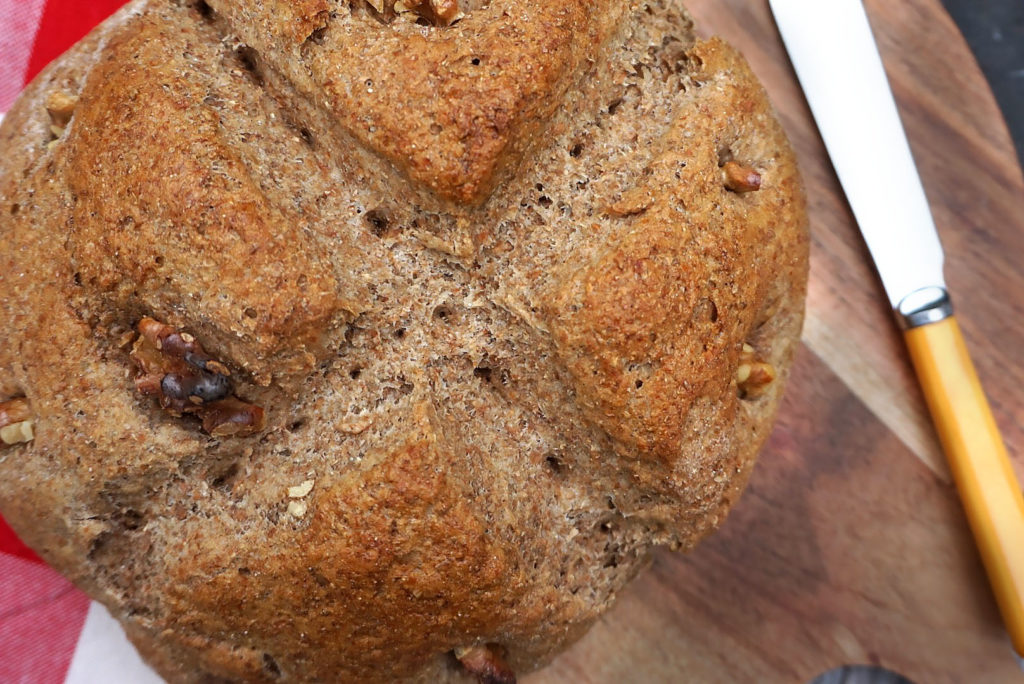 Rye is one of my favourite loafs and I have it every single day. The thing is, a freshly baked rye loaf can be hard to find at times so recently i've taken to making my own and boy there's nothing quite like the taste of your own baked bread. Rye bread is full of flavour – creating a somewhat subtle nutty and wholemeal taste which in my books, is the perfect taste.
My homemade rye bread recipe is super simple to put together, gives some great bread making techniques, and makes a lovely light rye. It's not heavy like some breads and personally, I love it topped with some Flora dairy free butter (avocado oil and lime – to be precise) or the good ol' classic, avocado.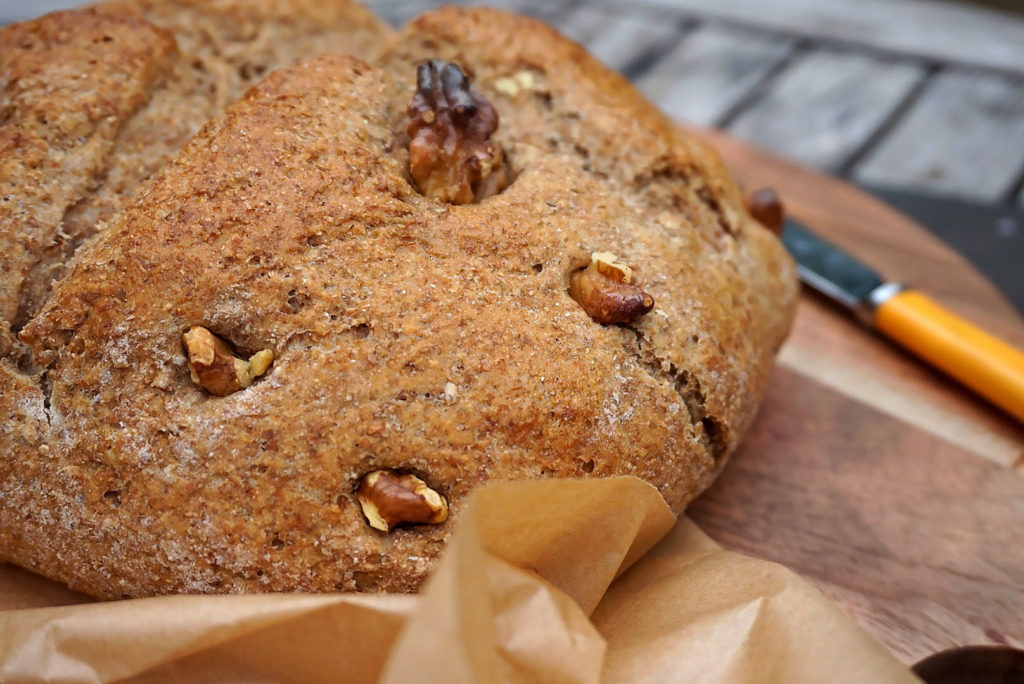 Now, I won't say I'm an avid bread maker and nor do I have a professional bread maker. If I'm honest, I'm far too busy and extremely impatient *cough cough* to wait hours upon hours (or even days!) for a simple loaf to be made. So, when Brod & Taylor contacted me a few weeks ago asking if i'd like to try their proofer I practically jumped at the offer. Seriously. Just ask how high!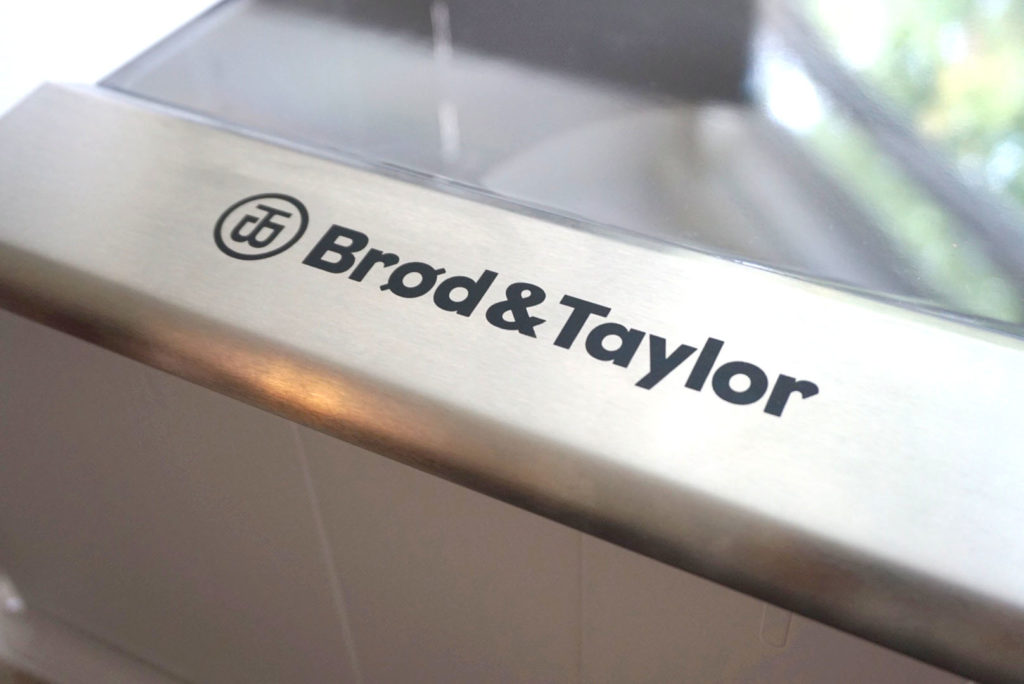 The proofer itself comes flat pack (marvellous) and is stupidly easy to assemble. I actually feared that it would be a pain in the backside to build and set up but in under a minute or so, the job was done. Bish, bash, bosh. Inside the proofer's packaging you'll also find a guide that tells you everything you could possibly want to know about proofing, slow cooking, fermenting and culturing. Oh yes, this isn't just a bread proofer – it's so much more! In fact, i've already got my eye on some homemade sauerkraut but that's for another post…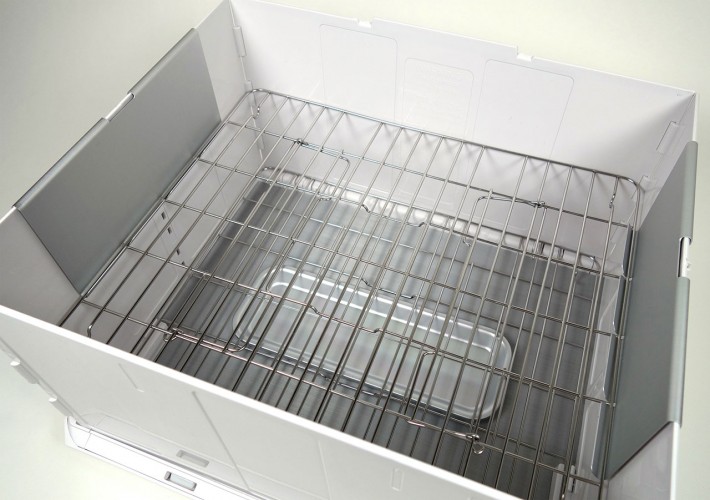 Brod & Taylor's folding proofer is practically a bread maker's dream. You've got accurate temperature control, consistent humidity, a simple design and a proofer that significantly reduces your proofing time. Plus, it's incredibly easy to use – simply place your bread in the proofer when proofing is required, select the right temperature and wait until your bread has doubled in size. For me, that meant waiting a short amount of 30 minutes when my usual proofing time (without Brod & Taylor's proofer) would have been 1-2 hours. The dream!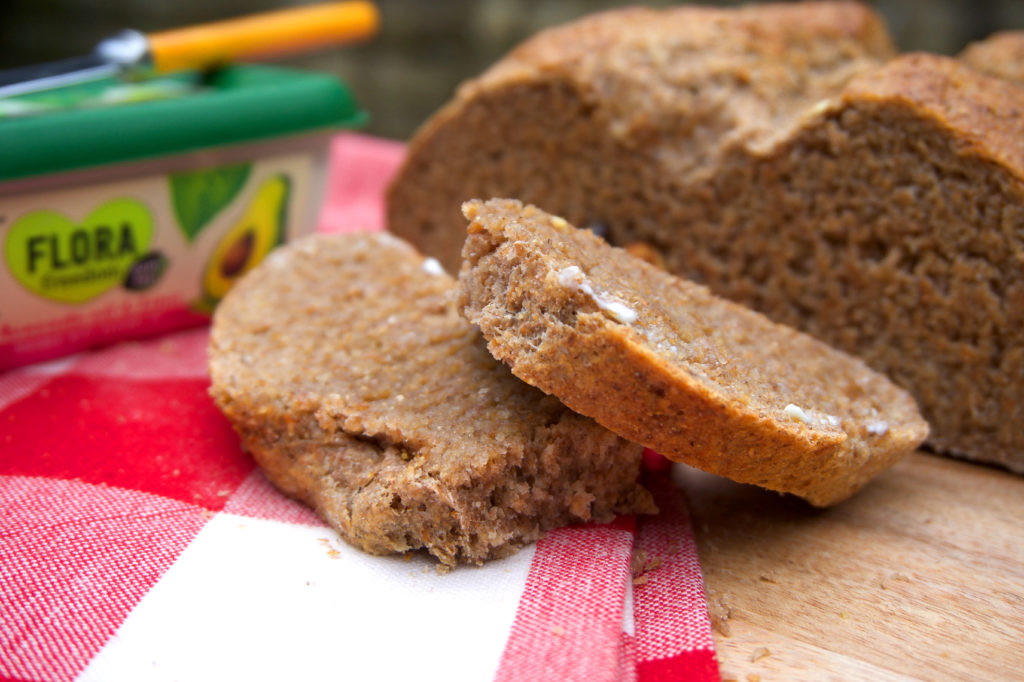 Although my homemade rye bread recipe requires proofing – don't let it put you off. You can create this bread with, or without a proofer. If you've no proofer on hand then simply pop your dough in a well oiled bowl and cover with cling film and place in a warm environment (on top of a hot oven is great).
I've got to say though, this rye recipe is one of my favourites and is perfect for making on a chilled Sunday afternoon in preparation for the week ahead. The loaf itself is light, slightly nutty and has a lovely balance of rye and wholemeal. I also topped my loaf with some whole walnuts, however feel free to top with what you please!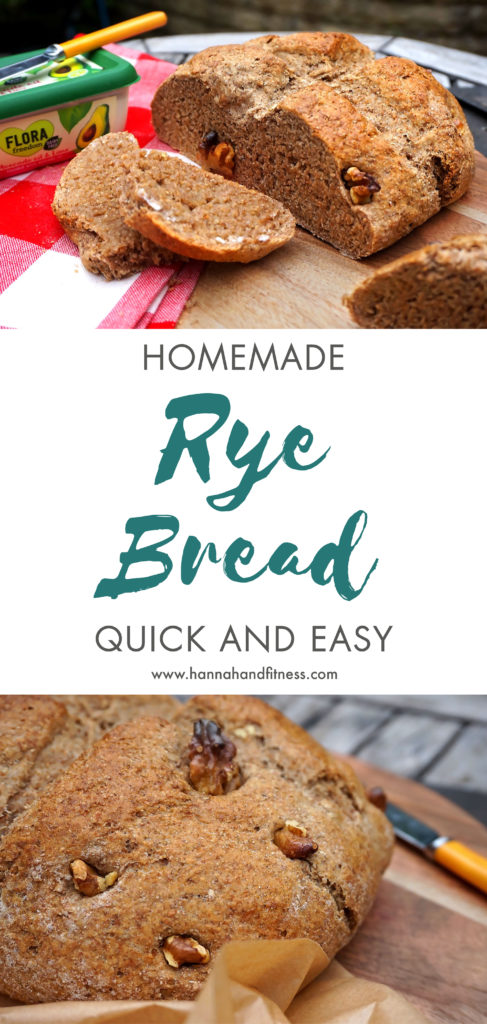 Psttt, if you like this bread recipe then try my popular spelt bread recipe with chia seed raspberry jam. 
Homemade Rye Bread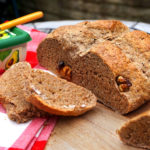 Print This
Ingredients
300g rye flour

200g strong wholemeal flour

1 packet fast action yeast

350ml warm water

3/4 tbsp salt

Walnuts for topping (optional)
Instructions
Begin by turning on your Bod & Taylor proofer and select temperature, 27 degrees (miss this step if not using).
In a bowl add both of your flours and mix together. On one side of the bowl, add the salt and on the other side of the bowl add the yeast. Gradually, add the warm water to the bowl and mix everything together – I start of by adding 1/3 of the water.
Once the water has been added and the dough has been mixed together, oil the surface and begin kneading the dough for 5 minutes. Once done, oil a bowl and place your dough (in a ball/oval shape) inside the bowl and pop in the proofer. Pop the lid on and leave for 30 minutes to double in size. If you're not using the proofer, simply cover your bowl with cling film and leave on top of a warm oven to double in size for 1-2 hours.
Once your dough has risen, place on a well floured surface and start knocking the air out of the dough by folding itself in half repeatedly. Once done (this will take a few minutes) pop your dough back in the proofer in it's bowl for another 30 minutes (1 hour if not using proofer). Whilst a second rise takes place, pre-heat your oven to gas mark 6 and place a tray of water at the bottom of the oven.
Once the dough has doubled again in size, remove it from it's bowl, top with a few walnuts and slice a cross across the top with a sharp knife.
Place your dough on a baking tray and place in the oven to bake for 30 minutes.
Once cooked (the base should be hollow) remove from the oven and leave to cool.
Serve with your favourite toppings and enjoy!

,
x