Now that the Autumn is approaching and the weather is somewhat getting a little colder, I'm getting ready to ditch the salads and say hello to some delicious and heart warming soups. Who's with me?
I'll admit, I've gone a little crazy with soups recently, cooking them in my shiny new pan set from VonShef at Domu (which I'm obsessed with!) and so far, this Mexican spice quinoa soup has got to be my favourite. Thanks to some of the spices used from Spice Sanctuary, this dish is packed full of flavour and definitely gives off a sweet, spiced Mexican sensation.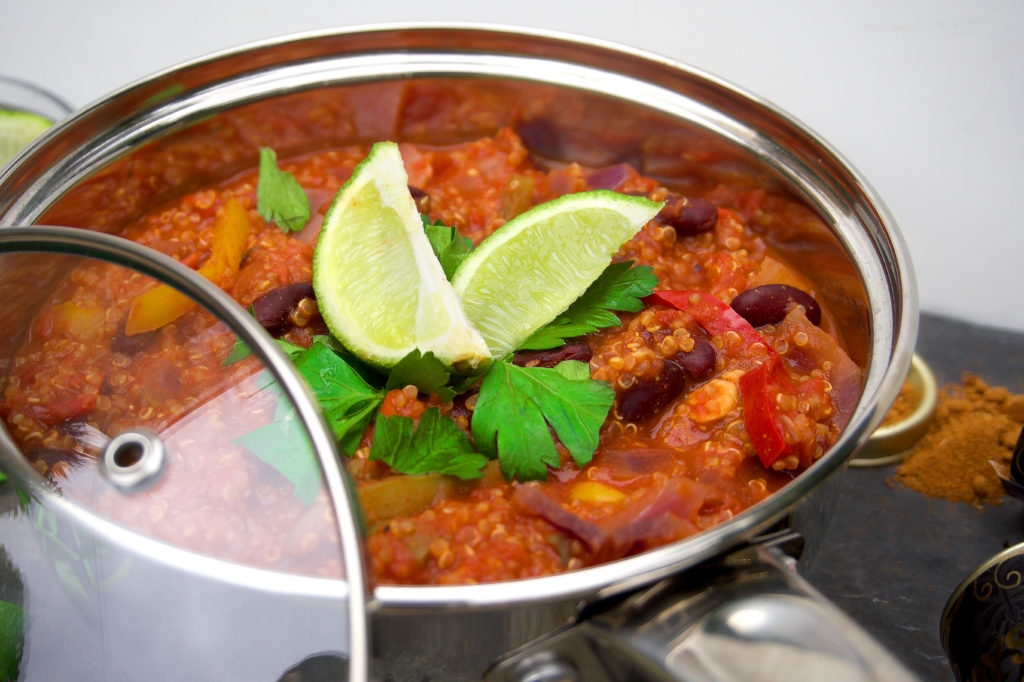 Now, I love a good ol' Mexican as much as the next person does and quite frankly, I would eat it everyday if I could. Cumin, chilli, paprika, you name it – they're a few of my favourite spices. However, when the Spice Sanctuary kindly gifted me (and sponsored this post) with their Hola Mexicana and Smoked Cumin spices, I was deliciously surprised with a Mexican flavouring I had never tasted before and it's thank to the pairing of the two – which certainly make the star of the show here.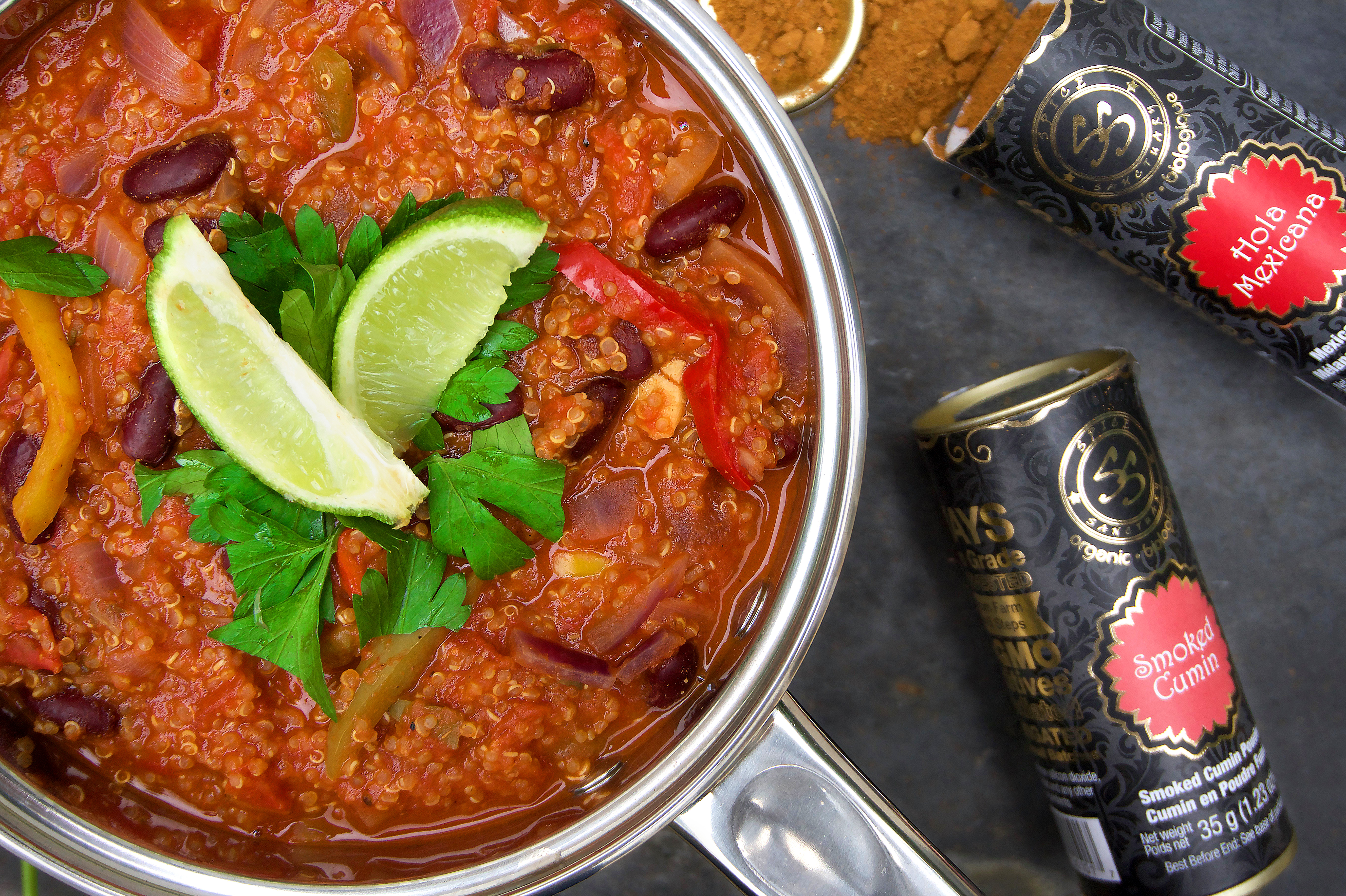 Another key ingredient for this recipe is the quinoa. It really helps volumize the soup and bring together the soups flavouring. Along with those I've also been sure to include some of my other Mexican favourites – kidney beans, onions and peppers. Put all of that together and bam you've got yourself a hearty Mexican dish that's perfect for any weekday meal.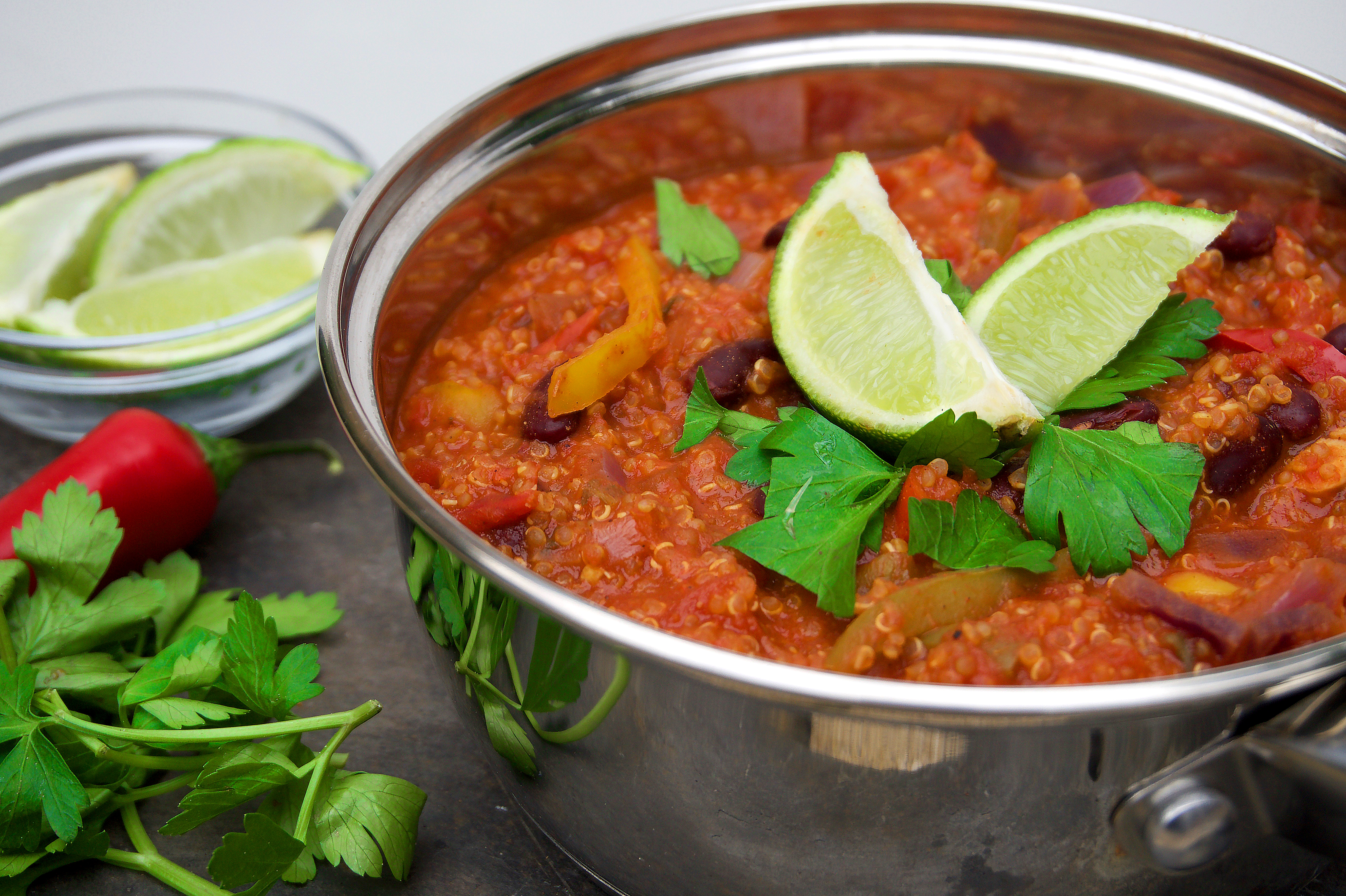 The key to this dish is the spice. Hola Mexicana and Smoked Cumin, to be precise and thanks to the Spice Sanctuary I've teamed up with them to provide you all with a spicy little giveaway that gives you the chance to win the exact spices used in this recipe (plus a few other goodies). All you've got to do is head to my Instagram, find the photo of this dish and follow the instructions. Good luck!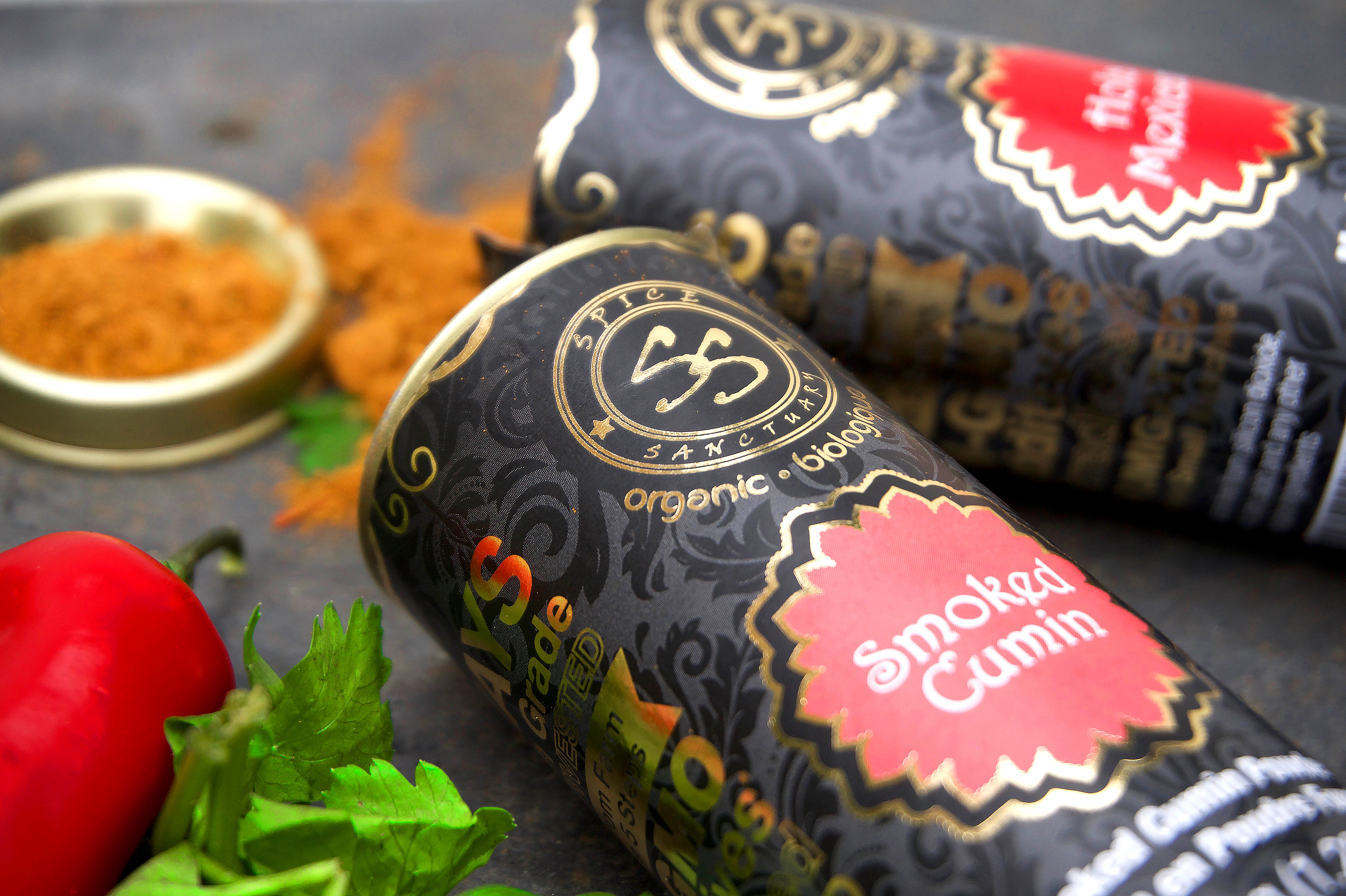 I served this soup with some fresh parsley leaves and a wedge of lime. The added squeeze of lime really does make a difference to the dish so be sure not to miss this out! It works amazingly well at bringing out the flavours and complimenting them. Also, another key note – don't forget to rinse the quinoa beforehand! Otherwise you'll be left with quite a bitter ad nutty taste. Blah.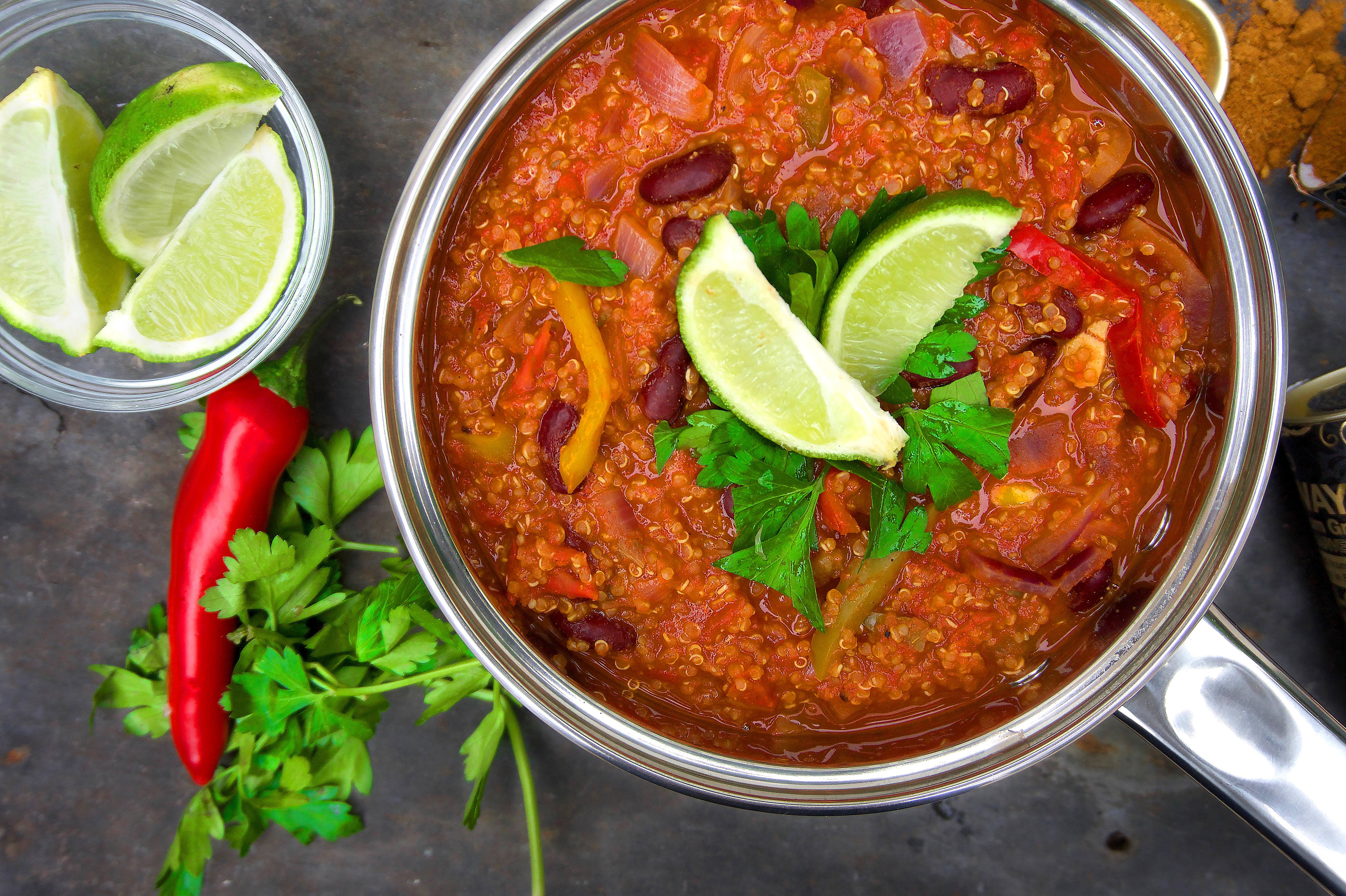 So who's ready to be transported to Mexico with this truly flavoursome dish? I am!
Pin this recipe for later…
Mexican Spice Quinoa Soup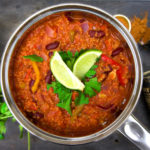 Print This
Ingredients
Half red onion - diced

Half cup sliced peppers

1 garlic cloves - minced/crushes

Half can kidney beans - drained

2 tbsp tomato puree

400g chopped tomatoes

1 tsp xylitol - or other sugar free alternative

Black pepper

Pinch salt

80g quinoa - rinsed

1 lime

1 tsp Hola Mexicana - Spice Sanctuary

1 tsp Smoked Cumin - Spice Sanctuary

1 tsp/tbsp chilli powder (based on preference)

Fresh parsley
Instructions
Begin by spraying a pan with extra virgin olive oil. Add your diced onions and cook until browned. Add in your spices, peppers, garlic and kidney beans and fry for a few more minutes.
Add a can of tinned tomatoes to the pan and then fill 3/4 of the same can with water and add to the pan. Bring to the boil, add your xylitol, salt, pepper and a few leaves of parsley. Stir and then add the quinoa and bring to the boil once again. Once done, bring your pan to simmer and leave to cook for 20-30 minutes (until your quinoa is cooked). Squeeze a lime into the pan and then stir throughly.
Once cooked, pour the soup into a bowl, top with some parsley and another lime (if needed/wanted), and serve up!
Enjoy,

,
x
This recipe and giveaway is sponsored by Spice Sanctuary however, all opinions are my own.