Apparently, no matter how long you've worked out for, whether it's from home, to running the streets or swimming laps in the pool, when it comes to joining a sparkling new gym, we're all bound to a little fitness fright.
I've worked out from home for nearly 3 years now and in that time I've probably stepped foot in a gym twice. No word of a lie. There's many reasons for that, but I'll name two for now: 1) because I'm a tight git and 2) I like doing my own thing, in my own space, in my own time. The thought of working out besides strangers and the aggy wait for certain machines… No thank you. Not for Miss impatient over here.
You could say I was also adamant that I thought I would lack the motivation to get up, change, pack my bag, drive to the gym AND then workout. especially, when all it took for me at home was to roll out of bed in the morning and go. You see my dilemma?
However, I'll be the first to admit how wrong I was for thinking all of the above and I 100% go back on it all. Thinking about it now, I laugh a little about how much of a gym wuss I was and even worse, how I thought of all the EXCUSES. So as of September 22nd I picked up my shiny new membership card from my local David Lloyd club and since then I've been a gymoholic!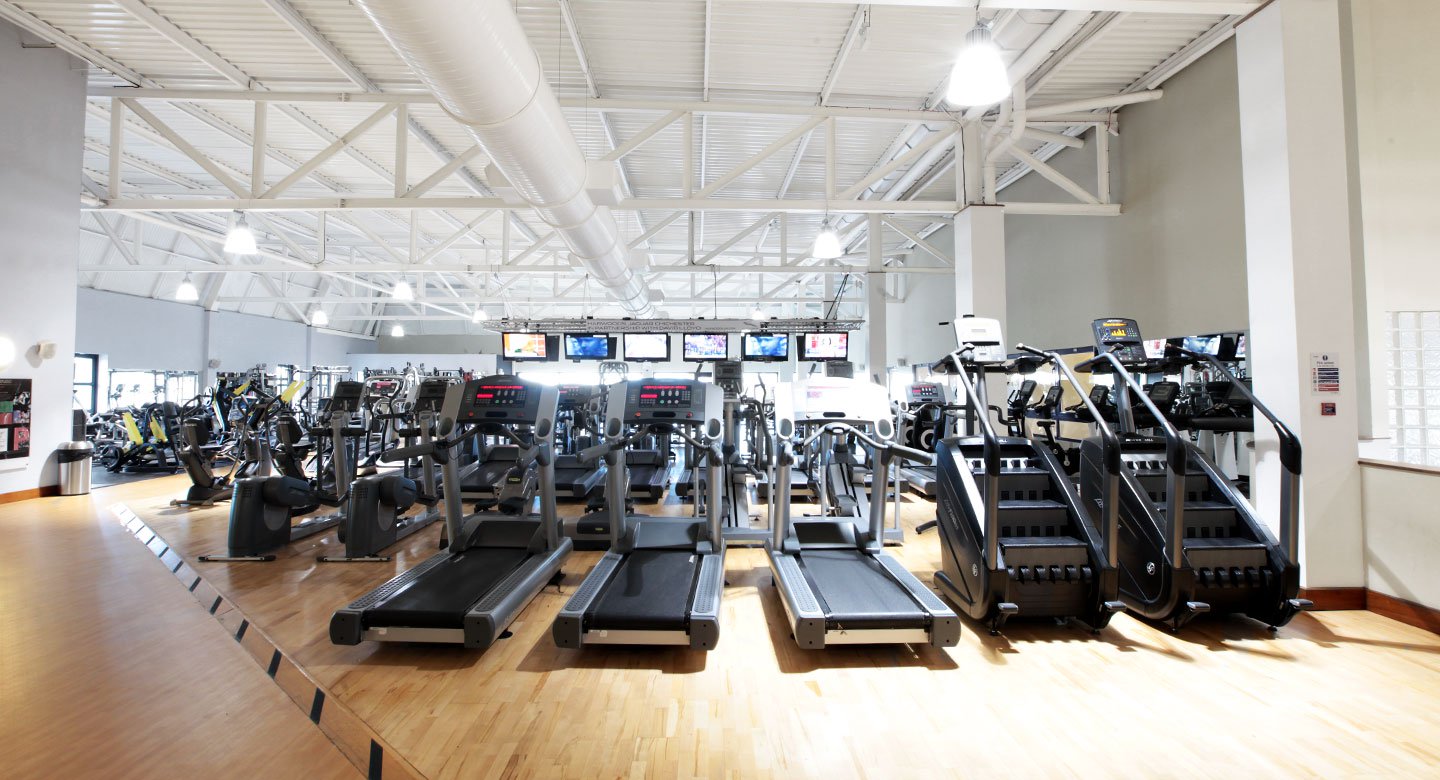 Well I'm going to say it: My new gym is lovely. Not just from the attire, but from the people to the colleagues. Everyone is so incredibly friendly and it's definitely not a place full of rowdy young lads who go there just to tweet that they're at the gym, flex in the mirror and do anything but workout. Ok, I kid, I kid… Maybe. Slightly. Not. 
You could say I'm spoilt for choice at David Lloyd – with over hundreds (ok slight exaggeration but you get the point) of classes, an indoor and outdoor pool, a sauna and steam room, a big enough gym, squash courts and a lovely café that acts as the main hub of the club. True, it's more than I need but from what I've gathered so far, David Lloyd is more than just about a place to go to when you want to workout, it's about creating a community that makes you feel comfortable in doing so – whether you want to be a part of it or not.
So within my two weeks of being a gym newbie I've taken part in two classes (I'm dying to try one of their spin classes), worked every single muscle in my body, made best friends with the stair master and ultimately, stepped out of my comfort zone and loved it.

My top tips for gym newbies
Before I rush into my top tips for gym newbies, I will quickly say this: Do what works for you. If that means working out from home, then work out from home. If that means taking your workouts outside, then take your workouts outside. There are no rules to fitness. Enjoy it, make it a lifestyle and every now and then switch it up and step outside your comfort zone. Heck, if you're feeling a little wild then workout at home, in your pj's and sing out loud to eye of the tiger! But seriously, this isn't a post bashing home workers – far from it actually. I'm just proving to you that, if like me, you were thinking of all the excuses as to why the gym wouldn't work out for you, then maybe you're just creating those excuses for all the wrong reasons. Like I said, step outside your comfort zone, try new things and if you don't like it? Don't do it again!
Videos are amazing
If I'm unsure of a particular move that's included in my workout for the next day (I.e, cable tricep kickbacks) then I'll simply YouTube/Google the exercise the night before and learn how to do it that way. I can't begin to tell you how many times I've done this, especially when it comes to perfecting form on lifts such as deadlifts and squats. Remember, everyone starts somewhere! 
Plan ahead
I know so many people who literally go to the gym, do a few exercises, work every single muscle in their body (because they don't know what they're doing, let alone what they're lifting) and then go home, rinse and repeat! If that works for them, then great but it wouldn't surprise me if that led to a lack of motivation and drive because quite frankly, they've no plan. So my advice would be to plan your week of workouts ahead of time and make sure you're making your workouts work for you. I don't know about you but I work so much better when things are planned, in order and slotted into my diary. When I step in the gym every single morning I know exactly what muscle group(s) I'm working, what exercises I'll be doing and what machines I'll be using. For me, that works amazingly well and it also means that I'm not faffing around like a lost duckling trying to figure out what exercises to do next.
Don't be embarrassed
Ok, so my first day at my shiny new gym was absolutely nerve wrecking – I'm not gonna' lie. Quite frankly the idea of working out in front of people, trying out new machines and trying not to make myself look like the new kid freaked me out a little. But hey, you know what? I got on with it. 
Truth is, unless you're not a complete gym newbie (in which case, why are you reading this?) then you're going to struggle with two main things: 1) Working out how the hell to use certain machines and 2) Confidence. The machine struggle came first for me (since I have a terrible memory apparently) and after a few moments of pulling, pushing and ahhing, I got up, admitted defeat and asked somebody for help. I mean, what's the worst that could happen? The person will be a complete jerk and say no? Yes, but let's be honest there's probably a 10% chance of that happening. So suck it up, put on a brave face and act like you don't care because honestly? Nobody really gives a damn.
Start off slow and steady
Another thing I did when starting out as a gym newbie was stick to the quiter zones – if possible. If you divide my gym up into sections then I'd say that you've got the meathead section (full of the guys who lift heavy and actually, avoid all possible eye contact with you), the cardio section (full of the treadmills, bikes, etc..) and then you've got (what I like to assume is) the crossfit section – perfect for box jumps, tyre flips, battle ropes, pull ups, etc… So admittedly on the first few days I strayed near the crossfit section – all whilst watching other people in the main section of the gym. Not in a creepy way, guys. Ha. Purely to suss out certain machines and to understand the atmosphere of the gym as a whole. Starting off this way was perfect for me as I wasn't suddenly throwing myself in the deep end. Take your time and be patient.
Watch, learn, do
I've already touched upon this one briefly but just like the heading suggests – watch people, learn from them and then do it yourself. This worked for me when it came to learning about the machines and after a few sessions I became a lot more confident.
Get in your zone
This is probably my second favourite tip besides 'don't be embarrassed'. Now, when I say 'get in your zone' what I mean is, get in the frame of mind that makes you switch off from the outside world and focus purely on yourself. For me, that's putting my phone on airplane mode, plugging in my headphones and working out to music that totally pumps me. Yes, I really did just say 'pumps me'. I can't begin to tell you how much of a difference it really makes when you drown out the rest of the world (aka, gym). So yes, get in your zone, forget everybody else and get through your planned workout. Don't look around, don't fret about who's watching you and don't look like a lost puppy. Act confident and you will be confident. You've got this!
Pin this post for later…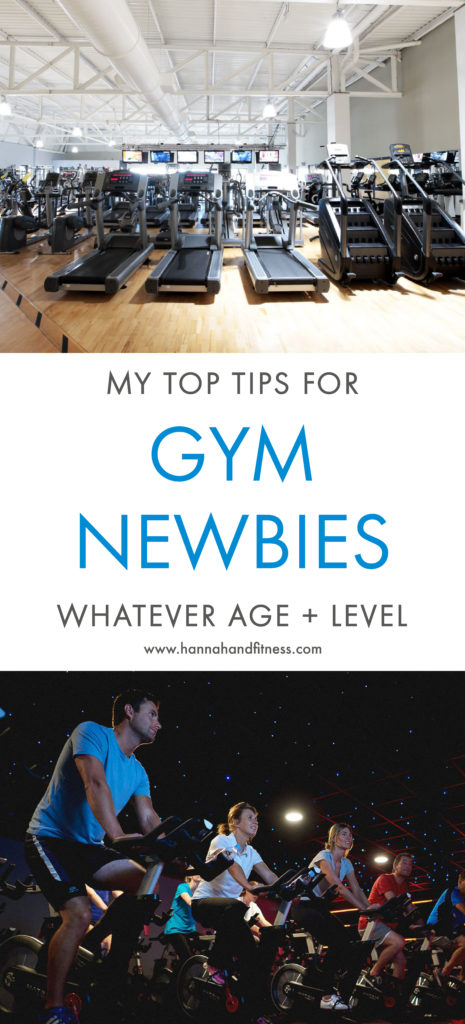 ,
x
This post is sponsored by David Lloyd, Port Solent, however all opinions are my own. All images are sourced from the David Lloyd website.