It's been on my bucket list to complete a Tough Mudder for a few years now and a few weeks ago I was finally able to scribble it off my list. It might be hard to grasp, but putting myself through everything I totally loathed (we're talking mud, heights and freezing cold water) was exactly how I wanted to end my summer.
If you're unfamiliar with Tough Mudder then here's what to expect when completing a half obstacle:
5 miles and 13 obstacles
A hell lot of teamwork
Mud, mud and more mud
High walls
Lots of people climbing. Expect some

erm

, inappropriate body parts in your face if you volunteer

to be

a human

ladder

.
The

block ness

monster
Finally, one heck of an experience
When people speak of a Tough Mudder, you'll often hear 'It's not a race, it's a challenge'. Now, I'll be honest – I'm an extremely competitive person. Always have been, always will be. So my first intention for Tough Mudder was quite clearly to race, but if there's one advice I'll give you now then it is indeed this – 'It's not a race, it's a challenge'.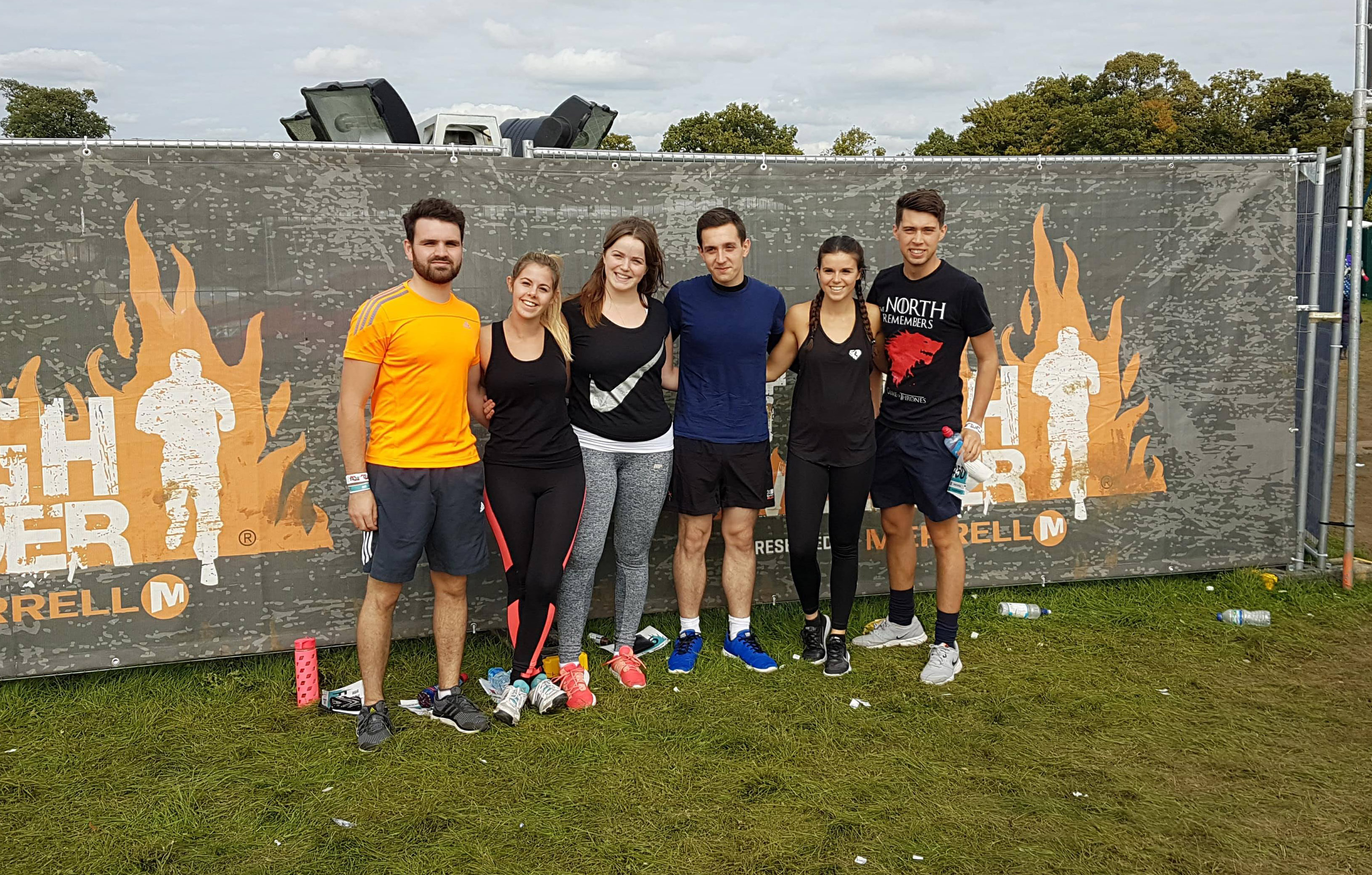 Our race was 1.30pm and after a quick toilet stop and bag drop off we were soon in the warm up zone, jumping up and down and wondering what the heck we had all signed ourselves up for. Think I'll take the blame for that one. After a rough 10 minute warm up we were then shuffled towards the starting point where we were welcomed by a guy and his mic with some motivational music. Any guesses? Yup, the eye of the tiger. After taking our pledge as a Tough Mudder and some more jumping up and down, the start noise sounded and we were off!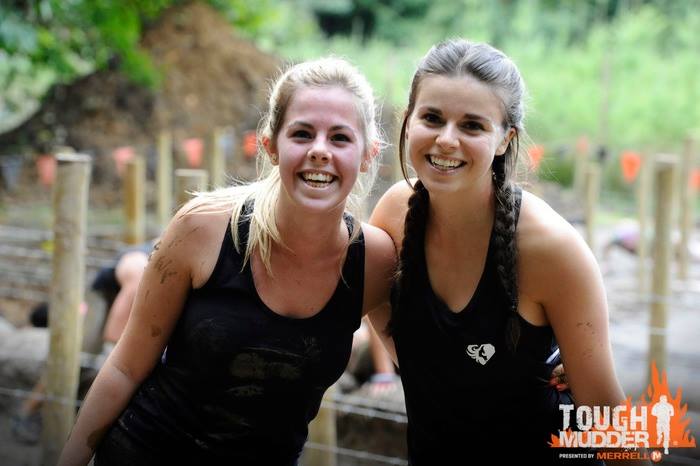 I'll be honest… The beginning was a bit of a drag with a good 10-15 minutes of running and absolutely no obstacles (unless you count climbing over some hay barrels as an obstacle) but then again, we were all a little naïve in being excited for the upcoming obstacles – well, I was anyway. My excitement soon disappeared though when we were welcomed by our first and proper obstacle – a wooden wall. Ok, that sounds kind of pathetic but trust me, it's not as easy as it sounds.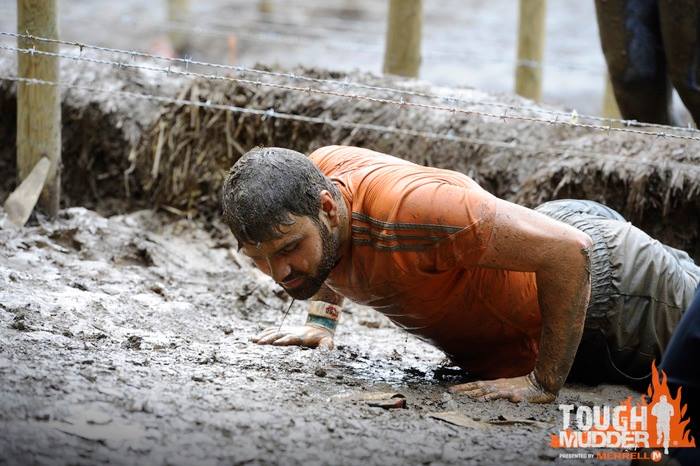 My team was made up with 3 girls and 3 boys – fair, right? Anyway, all of us had different levels of fitness but something we all decided on at the beginning was to run ahead if needs be but wait at every single obstacle to complete together as a team. Which we did and it ended up working pretty damn good. Back to the wall – well, let's just say it was an introduction to the walls of all walls. Our tactic was to shove the boys up at the top so they could help the girls climb up and so on. Stupidly, I agreed to be the last one standing at the bottom which didn't do myself any favours when it came to getting myself up, but that's when the word 'teamwork' comes in – whether that's from your team or from a complete stranger. Nether the less, after a good step up and bum push from a complete stranger, I managed to get myself to the top with a few helping hands from my team.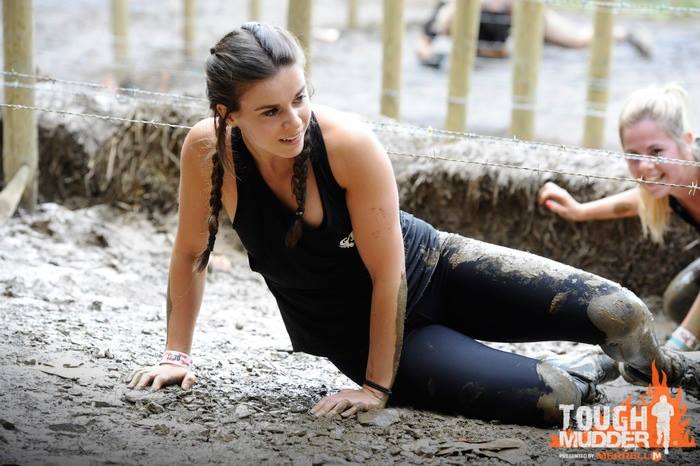 So that was our first and proper obstacle done and suddenly, the race was out of mind and the challenge had only just started.
Up next, after a few more km running, we hit our first muddy challenge – the army crawl. This consisted of an area full of slushy mud and in the centre was a pool of water (and of course more mud) all of which we had to work our way through whilst crawling under barbed wire. I was the first one down and under and surprisingly I made it through quite quickly and managed to avoid quite a fair bit of mud (but I can't speak for some of my fellow team members). It wasn't hard but it was blimmin' well rough on the knees which led to a few cuts and grazes. Muddy obstacle number 1 down, many more to go!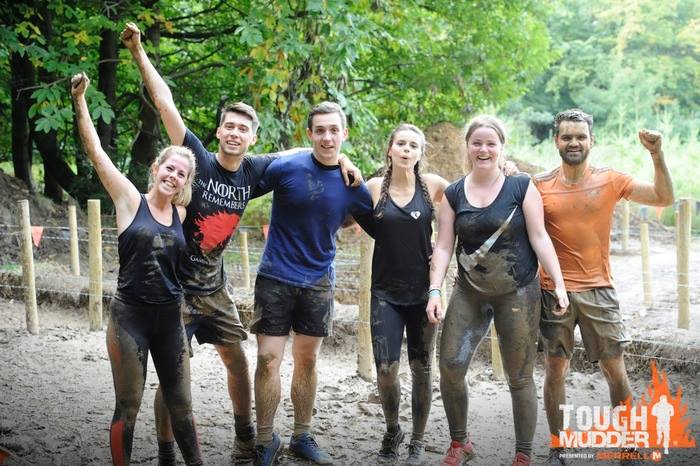 I'm not completely sure what order the obstacles went in but quite obviously, I only remember the most horrific (terrible memory alert) ones. The next (most horrific) obstacle was another wall – so high that you had to crack a neck to look at the top. Ok, a little dramatic but you get my drift – it was high. So this was where the human ladders began. At the bottom we had two of the strongest lads, who boosted the third guy to the top who then had to help the rest of us up. I'll be the first to admit that I absolutely hated this challenge. I've never been too fussed with heights, but damn when you're left at the top holding on for dear life (all whilst holding a wobbling wall as everyone else climbs up) well, it wasn't the most fun and suddenly my next thought was: "If I let go right now, I could fall and paralyse myself." I mean, great thoughts to have whilst sitting at the top of a very high wall, right? Anyway, with our amazing team work we all managed to help each other up and down the wall and once again, we we're running off towards the next obstacle…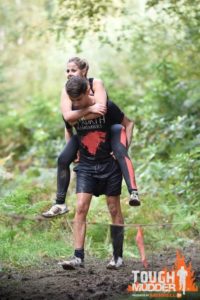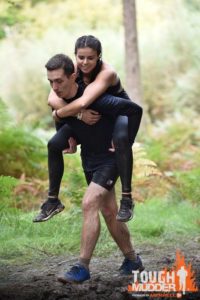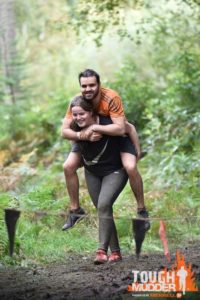 Through the course we were also given small breaks every now and then with little, less intense obstacles such as rope climbing over a river and carrying one another on each other's backs – although, I may have cheated on the piggy back obstacle and admittedly let my partner do all the work. Sorry, not sorry.
And then came the beast of all beasts came… The block ness monster. This obstacle course had us pushing, pulling and rolling over a Toblerone block in the middle of a freezing cold pool filled with muddy water. At first, the initial hit of water wasn't too bad – apart from the fact I could barely touch the ground. However, after a few good 5 minutes in the water we hit a brick wall (quite literally) and struggled to get the rest of the team over the Toblerone block as the ratio to people on each side wasn't equal enough. Shortly after my hips and everything below started to go numb. Oh so very numb. Finally though, after one last pull, we had the boys over and in the space of 10 seconds I was dragging myself out of the pool. Numb, numb, numb.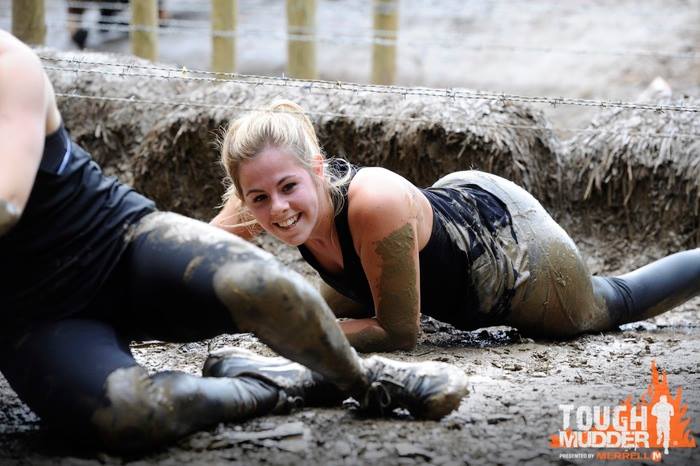 At this point, we now had to complete everything drenched through and quite frankly, blimmin' cold. Cue my mum's voice: You're going to get a cold, you are. This is when things got tough and slow but alas, after a few more obstacles courses, we soon found ourselves sprinting through the finish line and towards the beer.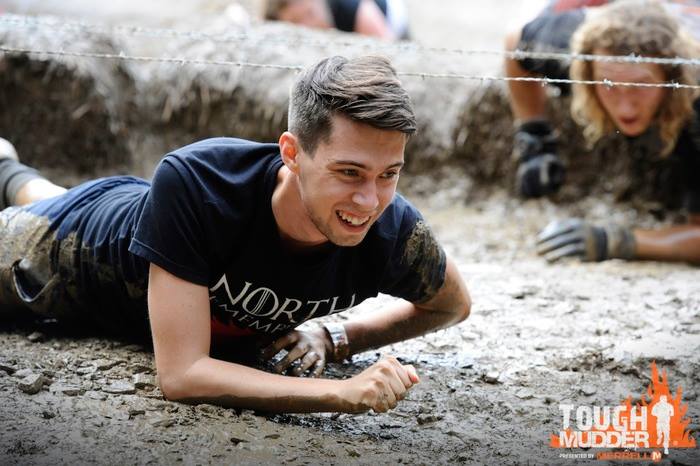 Overall, I think we completed the course in 2 and a half hours (perhaps slightly over). Was it tough? Yes. Was it mentally challenging? Yes. Would I sign myself up again? Absolutely.
To round things up, I'll end on this note…
The name certainly hypes itself up because heck, it is indeed, tough and muddy. Without having an amazing team beside you, it would definitely be a lot harder. Tough Mudder has got to be (without doubt) the friendliest and most amazing challenge I've taken part in. As a team, you learn each other's weaknesses, strengths and more importantly, you learn how to work together. Even if that does mean doing the things you don't want to – aka, standing in freezing cold water until your hips go numb. I 100% would have not made it through that Saturday without my team. It wasn't about time for us and it wasn't about reaching a personal best. It was about having fun, challenging ourselves (mentally and physically) and getting through it as a team. Despite the mud, the cold water and numb hips, it was an incredible opportunity and one you've got to do once in your lifetime.
So Tough Mudder, you were sweaty, you were muddy, you were tough and you were very wet. Now where do I sign up for April's full?
Pin this to read later…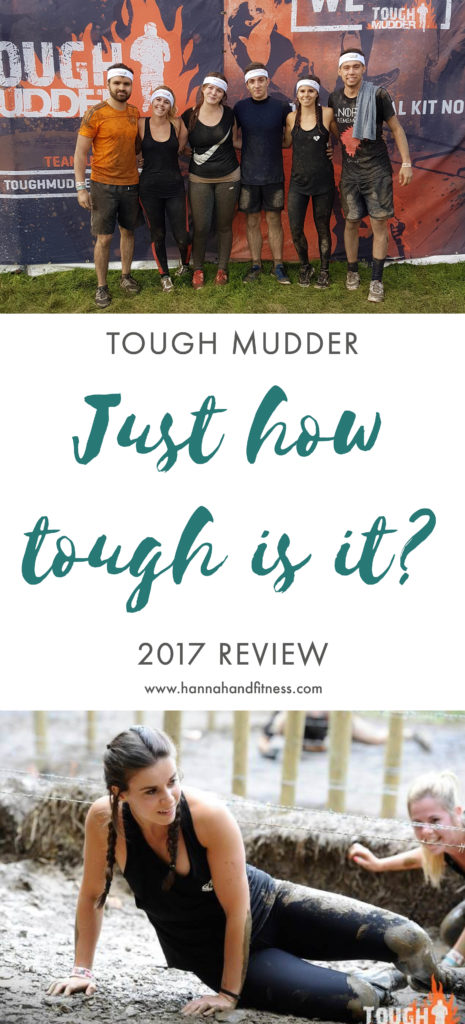 ,
x