CrossFit. You've probably heard about it. You've probably seen it on social media and you've probably wondered how the hell those CrossFitters get that 300kg bar above their bloody head. Truth is, CrossFit is slowly taking over the fitness industry and quite frankly, I want a bit of it.
If you follow me on Instagram and have read my previous post, 'How CrossFit has improved my training in 3 months' then you'll know that I've recently taken an interest to CrossFit. Actually, I say 'interest' but what I really mean is I've gone full on geek mode. These past few months, I've been learning, watching and understanding the basics of CrossFit and last night was the very first time I visited a CrossFit box (Fareham CrossFit) and BOY, I think I'm hooked. The atmosphere was great, the box was top notch and it was everything I was hoping it would be (if not more).
What is CrossFit?
"CrossFit is a fitness regimen developed by Greg Glassman over several decades. CrossFit is constantly varied functional movements performed at high intensity. All CrossFit workouts are based on functional movements, and these movements reflect the best aspects of gymnastics, weightlifting, running, rowing and more. These are the core movements of life. They move the largest loads the longest distances, so they are ideal for maximizing the amount of work done in the shortest time. Intensity is essential for results and is measurable as work divided by time—or power. The more work you do in less time, or the higher the power output, the more intense the effort. By employing a constantly varied approach to training, functional movements and intensity lead to dramatic gains in fitness." – The official definition from the CrossFit website.
Don't judge a book by it's cover
Many people at first, including myself, instantly presume that CrossFit is not only dangerous, but limited to those who have big, raging Hulk muscles and can snatch 300kg. Na uh. Wrong. And despite the on-going hate from other's in the fitness industry, CrossFit isn't about the ego – it's about the ability of pushing yourself, your body and your mindset each and every week.
Whether you've heard of CrossFit before or not, it's definitely a growing fitness trend with over 13,000 CrossFit gyms worldwide and nowadays, you're more than likely to have a CrossFit box in your area – just ask Google! So yes, despite the hate and the sniggers from gym PT's and named fitness influencers, CrossFit is indeed, the next big thing. I'm tellin' ya!
My main goal
So like I said, I've been geeking over CrossFit since September and due to my on-going interest and last night's CrossFit box visit (about damn time) I've made it my goal to 1) join a CrossFit box and 2) get learning the proper way! Yes, I want to become a true CrossFitter and here's why…
Pushing yourself to your limits
There's something about pushing yourself to your absolute limits that you almost finish the class feeling sick. But a good sick, ya know? I love that. I love working hard. I love sweating and I love the way CrossFit enables you to do this with each class.
No day is the same
No day and no workout is the same. End of. The one thing I often hear from other people is that they get bored easily. They get bored of running on the treadmill every day. They get bored of doing their strength plan and they get bored of the same exercises. So guess what happens next? They give up. But with CrossFit you are anything but bored. Each day is different, each workout is different and each exercise is different. Yes, the same benchmark workouts may be repeated every now and then to track your progress but no day, attitude or workout is the same. You have different speeds, different intensities and dependant on your mindset, a different attitude. Got a PB to hit? Trust me, you'll become a lot more determined and driven! All in all, CrossFit training keeps your body adapting, growing and of course, guessing – the ultimate factor for progress.
Inspirational
The more you'll get into CrossFit then the more you'll understand this one. But damn, watching the CrossFit games and other various documentaries has not only given me a kick up the butt but it really does increase my motivation to get out there and push myself further! If you're after a little CrossFit mojo then check out Mathew Fraser. Honestly, this guy's attitude is incredible. Watch these short clips from the beginning and thank me later!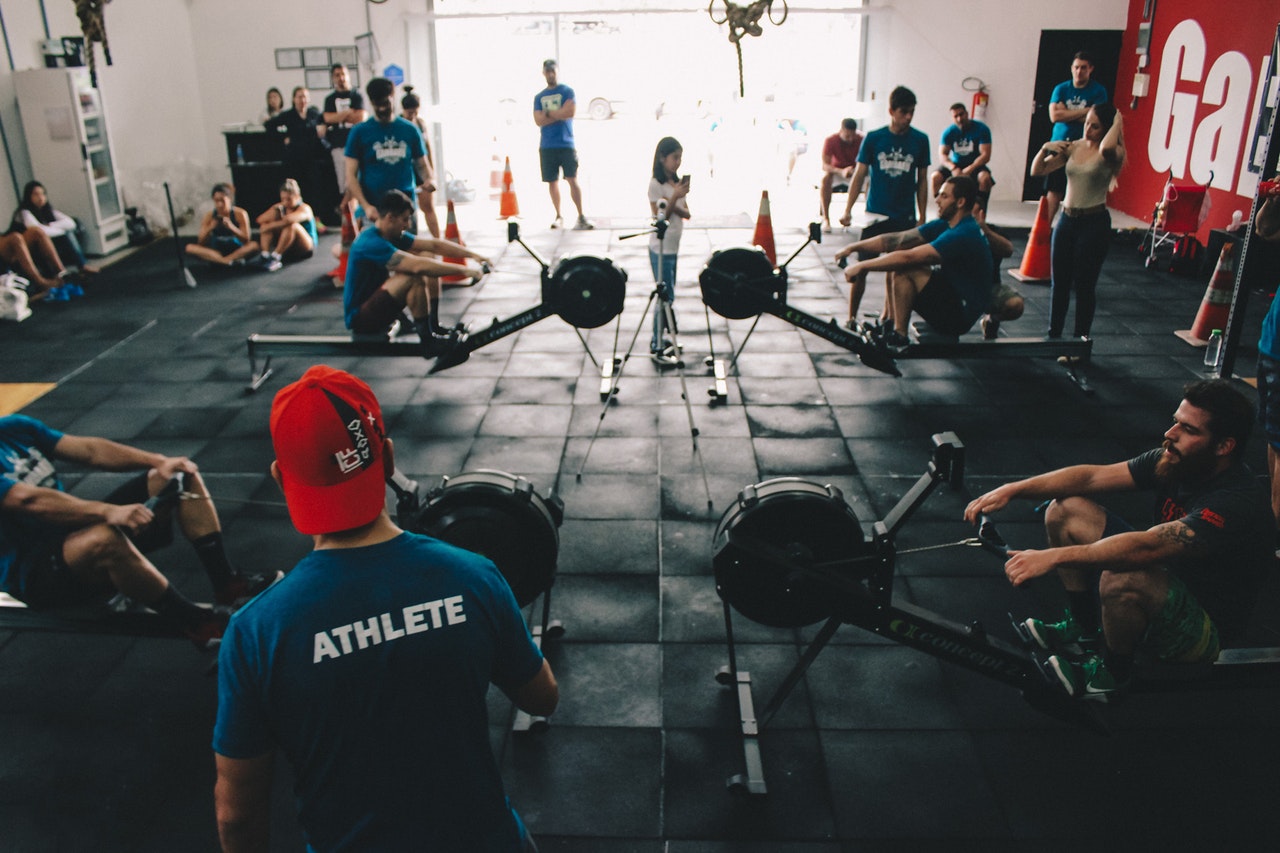 The community
Last night I bumped into an old work colleague at the CrossFit box and when I asked how she was finding CrossFit here's what she had to say (I think this pretty much sums it up)… "It's great, actually. I hate working out at the gym as it makes me feel so uncomfortable – like somebody is always staring at me! But here (the box), it's great because everybody makes me feel at home, nobody stares at me and in fact, people support me."
In a nutshell, CrossFit offers a community – a very close knit community at that. Not only do you join a box, but you also join a community which will provide you with daily encouragement, support and most likely, friendships. In fact, during my visit to yesterday's box I was welcomed with chatter, surrounded by people who knew one another and finished the class off with shouting and fist pumps of encouragement to those who needed that extra push to make it through the last round of the WOD. My friends, CrossFit isn't a scary place. Trust me!
I bloody love cardio
I've made it no secret that I love cardio. Just check out my 'Dear Cardio' post for that one. So another reason why CrossFit appeals to me so much is because of it's ability to increase your cardiovascular endurance – in the least boring way! Don't worry, you won't have to run on a treadmill for hours on end. Generally, most CrossFit workouts are high-density, high-power bouts of exercise done in short intervals and when you're lifting heavy weights mixed with a typical cardio exercise, e.g the rower, you can bet ya bottom dollar that your hearts going to start pumping!
Results
There's no doubt about it. CrossFit provides results. Physically, mentally and personally. In the short time I've been doing CrossFit (and not properly may I add) I can see definite progression in my shoulders, quads, glutes, back and core. Not only from hitting PB's most weeks but from my physique and tracking the measurements of my muscles, too. I mean, you've only got to watch the CrossFit games or CrossFit YouTube videos to see that it does indeed provide you with results when the hard works put in – like most things, really.
Increased fitness endurance in other sports
As well as lifting weights, I also love to run. Although, I admit it's taken a bit of a back seat at the moment due to the cold weather (yes, I'm a woss) but shhh. Since starting CrossFit however, I have drastically see improvements in my running – especially as I finally hit a PB for my 5K which I had been stuck at forever! I've written a whole post about it so you can check it out here. 
Flexibility and mobility
Whilst CrossFit is about pushing yourself and working hard, it's also about looking after your body and taking care of it so you can continue to work harder for each session. Every CrossFit class also includes exercises and drills to increase flexibility and mobility. This not only helps your joints to move through their full range of motion but reduces the risk of injury too. This is something I'm pretty adamant to work more on in 2018 because quite frankly, my flexibility and mobility sucks so any help there will be grand.
With that all said, I'm pretty damn excited to make 2018 all about CrossFit. One of my favourite motto's in life is that fitness comes in all shapes and sizes. It's about making it work for you and that's exactly what I'm doing. I've found something that's enlightened a spark inside of me and interests me like fitness has never interested me before. Got a passion? Go after it.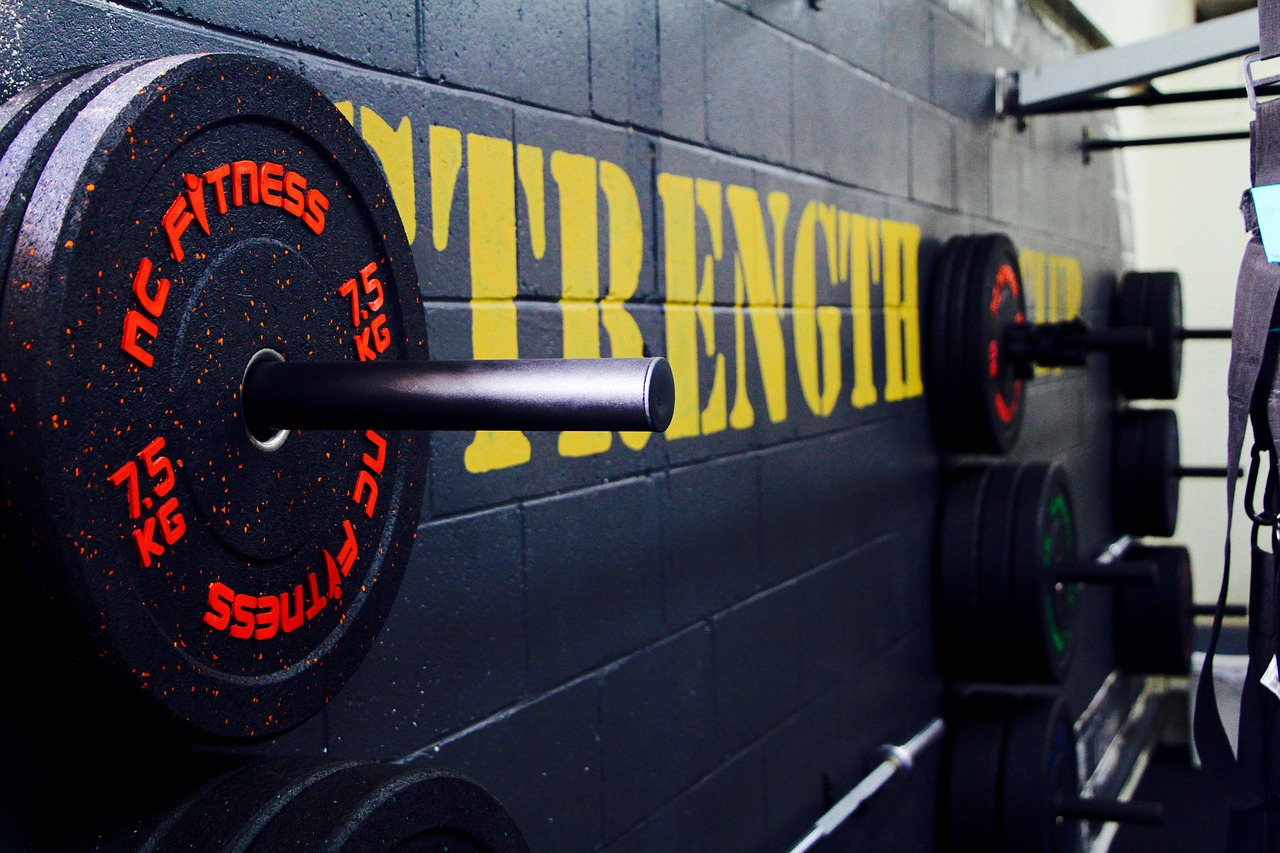 For now though, I'll leave you with a few testimonial from other blogger and Instagram CrossFitter's whom I'm loving at the moment. So don't just take my word for how great CrossFit is, take their's too!
Georgina Spenceley – @fitcetera
"I started CrossFit after trying a trial session with some other bloggers back in 2013. I'd been a runner for years but started using the gym and free weights when I got injured training for a marathon and the high intensity and skills attracted me to trying CrossFit. After my first session I knew I'd love it and signed up to my local box shortly after.
The variety of movements involved in CrossFit, and the fact that there is no limit to the progression you can make, is what keeps me hooked. There's always something to work on – something even the elite athletes acknowledge as the CrossFit Games throws new challenges their way each year.
I am definitely the strongest, fastest and fittest I've ever been since taking up CrossFit – I can do things I'd never thought I'd be able to, like handstand push-ups, pull-ups, lifting more than my body weight overhead. It's also taught me to dig deeper in workouts, give more and complain less! I'm much more disciplined and focused. But more than that, CrossFit has taught me to love and respect my body for what it can do, and that the more I look after it, the better it performs."
I've followed Georgina on IG for a wee while now but it's only recently where I've geeked out over her CrossFit posts. She's great for motivation and workout updates – good or bad!
"It's awesome training in a normal gym but you really get fantastic support and coaching in a CF box. I actually started becoming obsessed after watching the elite CrossFitters on Instagram. I spent 2 years whilst at university watching them all and being gutted I couldn't afford it, so as soon as I got my grad job I signed up, although I could barely afford it. What keeps me going back is the sense of community. It's pretty much my social life and I've made some amazing friends there. We push each other on because as soon as a friend gets a new PB or learns something new, I want to do it too! It's taken me a long time time be proficient at almost everything, I think I thought it'd be east but it really wasn't for me. The key is being consistent and not doing certain things too quickly, like kipping pull ups before you've got strict ones!"
I also really recommend reading Sarah's blog, it's amazing for not only those interested in CrossFit but those starting off in fitness, too! www.thatsquatbot.com
"My first ever experience of Crossfit was when I was at University in Plymouth, and although I don't remember exactly what we did, all I can remember was I physically couldn't move when I woke up the next morning! When I moved back to Plymouth a year and a half later I joined up having remembered my experience. I was shockingly bad, as we all are when we try something new. I was last in every WOD (workout of the day) and could barely lift a bar over my head. Although I had had about 3 years of gym experience before this I realised that this was a whole new sport! What made me go back day after day for 6 months (until I moved back home and joined a new box) was the encouragement from other people in the class and the atmosphere that surrounded it. If you were last, everyone would cheer you on, if you were doing something wrong you would receive help from someone, and there was always someone in the same boat as you! What's even better, is that you'll find that same ethos and community in any box all around the world.
The progression was also a major part of my motivation, which will happen to any beginner when they start out at something new and stick to it! I went from lifting 30kg on a clean and jerk to 60kg in 6 months, my back squat went from 70kg to 95kg and snatch from 15kg to 40kg. I couldn't do a single pull up and then after practice and guidance I could do multiple in a row, all in 6 months. Fast forward 2 years and 2 Crossfit boxes later, I am still improving having hit all sorts of new PBs at the end of 2017, and still have goals I want to hit. Aesthetics sort of goes out the window, and although that comes with the sport fortunately, you start caring more about how you can perform better, mover better and get stronger rather than how you look, which I think is what the fitness world has sort of lost and needs to get back! I love doing the sport, entering competitions and seeing how much I can improve, it is the ultimate fitness community."
I've been following Vicky for about a month or two now (both on her IG and blog) and if you're after somebody to follow for daily CrossFit progress updates and workouts then she's your girl! I absolutely love her passion for not only CrossFit, but fitness too. I'd be lying if I said I didn't get most of my WOD idea's from her nowadays, too! Go give her a follow and have a peek at her blog.  www.victoriacharlotte.com
Pin this post to read later…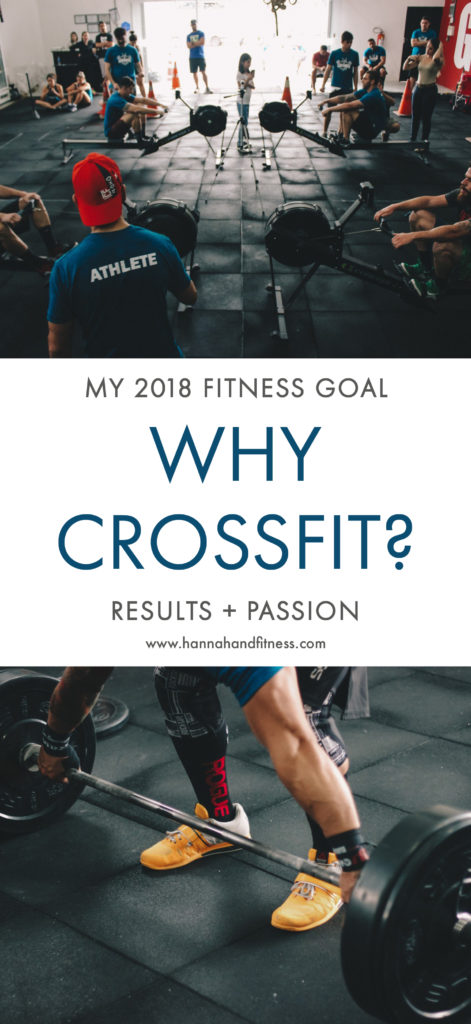 ,
x