So a few months ago, I hung up my home dumbells, tucked away my kettlebells and finally, after 3 years, joined a gym.
In September I became a member to Port Solent's, David Lloyd Club and since then my view on fitness and working out at a gym has completely changed. Now don't get me wrong, you can totally workout from home and live a healthy lifestyle – with or without equipment. However, if like me, you outgrew your weights and buying more equipment just wasn't an option then your only other option is to carry on working out (which is great for cardiovascular health, but not so great for strength training progress) or, bite the bullet and get a gym membership! Although, I say 'bite the bullet' as if it wasn't a daunting step for me to take because it 100% was! I despised the idea of driving to the gym, sweating one out in front of other people, waiting for machines to become free and most importantly, finding the time for the gym. Well, I'll admit something: Quite frankly, I was wrong. Oh so wrong.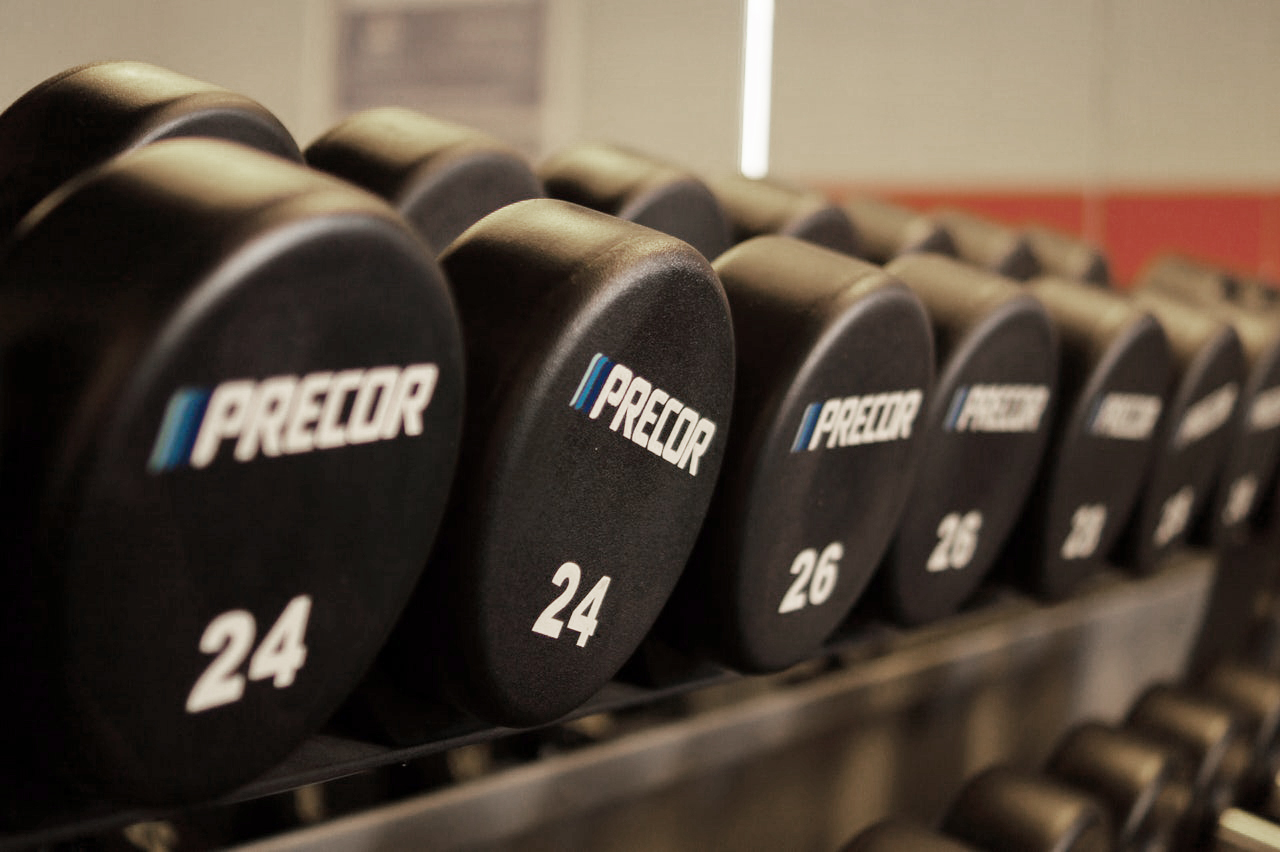 Joining David Lloyd two months ago has completely changed my fitness game. Do I struggle to get up each morning and get to the gym? No. Do I hate working out with other people? No. Do I have to wait for machines to become free? Absolutely not. Actually, if anything, I look more forward to my workouts now than when I did when I worked out from home. They're challenging, different and providing me with progress – of which I wouldn't have seen if I had continued to workout from home.
So what's changed since I've joined the gym? Well, quite a few things actually…
I've started Crossfit training
Now, I say this with a pinch of salt really. When joining the gym I met a guy named, Phil – whose also a PT and has a degree in Exercise Physiology – and also has a keen interest in Crossfit. Since then, he's slowly been introducing Crossfit to me and together we've been working on my snatches, thrusters, pull ups and all kind of different WOD (Crossfit's Workout Of The Day) work. I won't lie… it's far from easy and I really struggled with my form (still do) – thrusters in particular – but with everything, practice makes perfect. Am I perfect? Heck no. Crossfit takes time and a lot of it! Don't expect to go in there, gun's blazing and become a pro within the first few weeks.
If there's one piece of advice I can give you then it's this (not just for Crossfit but for all types of training): Record yourself if you can! This way you can not only identify your flaws but you're also be able to track your progress too. Phil managed to film my first ever session of me trying out some basic Crossfit moves (seen below). I 100% did not want to post these videos (oh the struggle, nervous moves and lack of Crossfit knowledge) but I'm all for keeping everything real. Everyone starts somewhere and struggling with something is absolutely normal! 100%. Nobody goes into something being a pro – remember that!
Obviously my form isn't brilliant and you can quite clearly see the concentration that's given to understanding the move itself. Another key thing is that I started with baby weight to get a feel of the move. Now however, when I look back over the video I can see where I've improved and where I'm still struggling. My big struggle still? Thrusting into the bar!
I'm mixing my cardio up
Each week I have a certain day dedicated to cardio and abs. Why? Purely because I actually love cardio! Call me crazy, but I honestly love working up a sweat and testing out my cardiovascular health. Abs on the other hand… well, they're still an important muscle group to train but I can't say I'm a fan!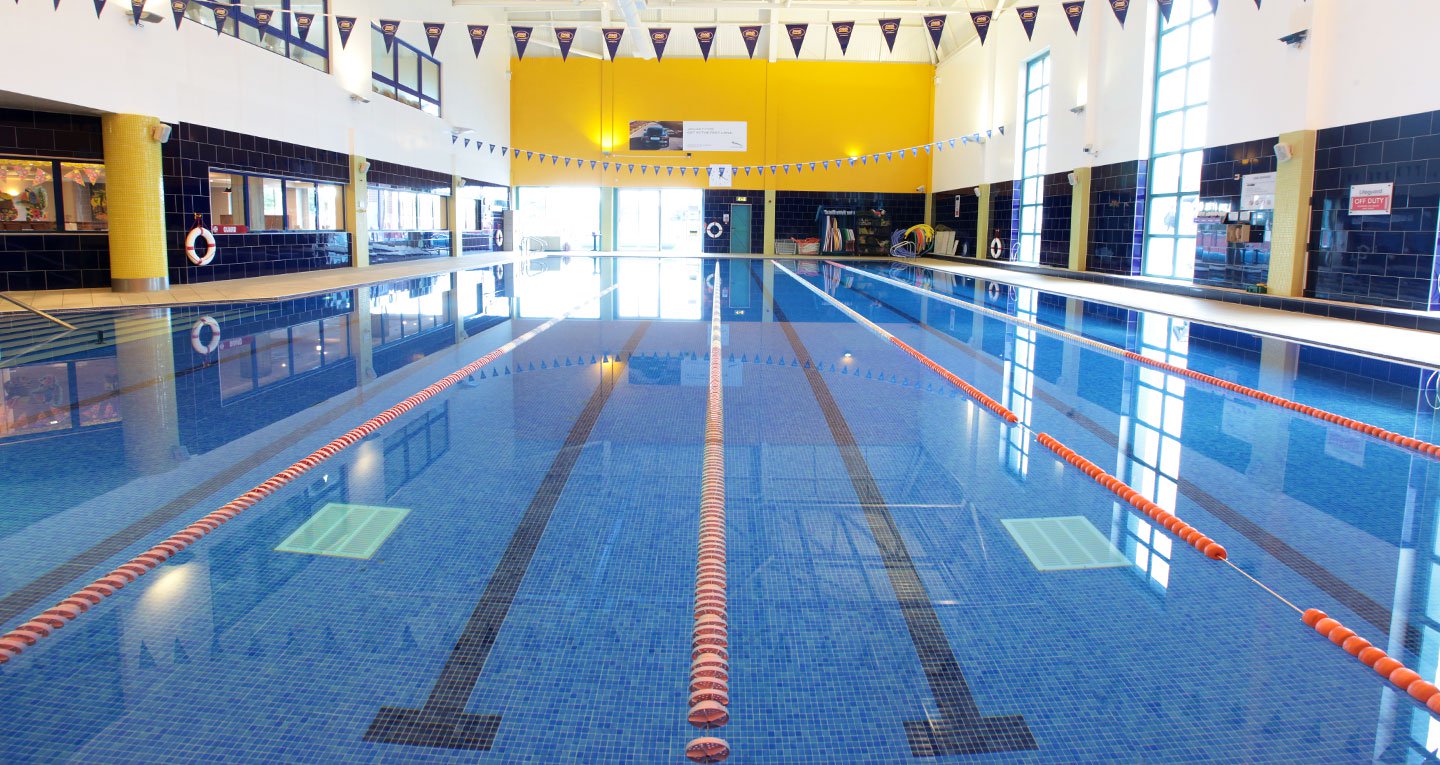 Anyway, before I joined David Lloyd my cardio days were mostly running based. I'd either hit the pavements for a 5K run or I'd do some hill sprints in the form of HIIT. Now though, I've really been trying to make the most of DL's pool (indoor and out) and I've really been enjoying the switch up. At the moment I'm currently doing about 20 laps each session but as the weeks go on I'm going to up the intensity and the duration of sessions. For me, I see this as challenge and it's what keeps my motivation going – challenging myself.
My workouts have intensified
One of the things I've really fallen in love with since joining the gym is the intensity of my workouts. Beforehand, it was entirely up to me and my planning of workouts (such as volume work and supersets) that determined just how hard my workouts were going to be. After all, all I had were weights that I had maxed myself out on and a tiny living room space. Now though, the options to intensify my workouts are endless.
To keep things interesting, I really love getting a little creative and using equipment such as David Lloyd's SYNRGY360, which includes battle ropes, boxing bag, cable machine, bars, pull up structure and a trampoline wall for weighted ball workouts. As well as that, I also love getting sweaty with the rowing machines, woodway curve treadmill, stair master, padded boxes and wattbike. The stair master has become my best friend, actually. Crazy? Who know's.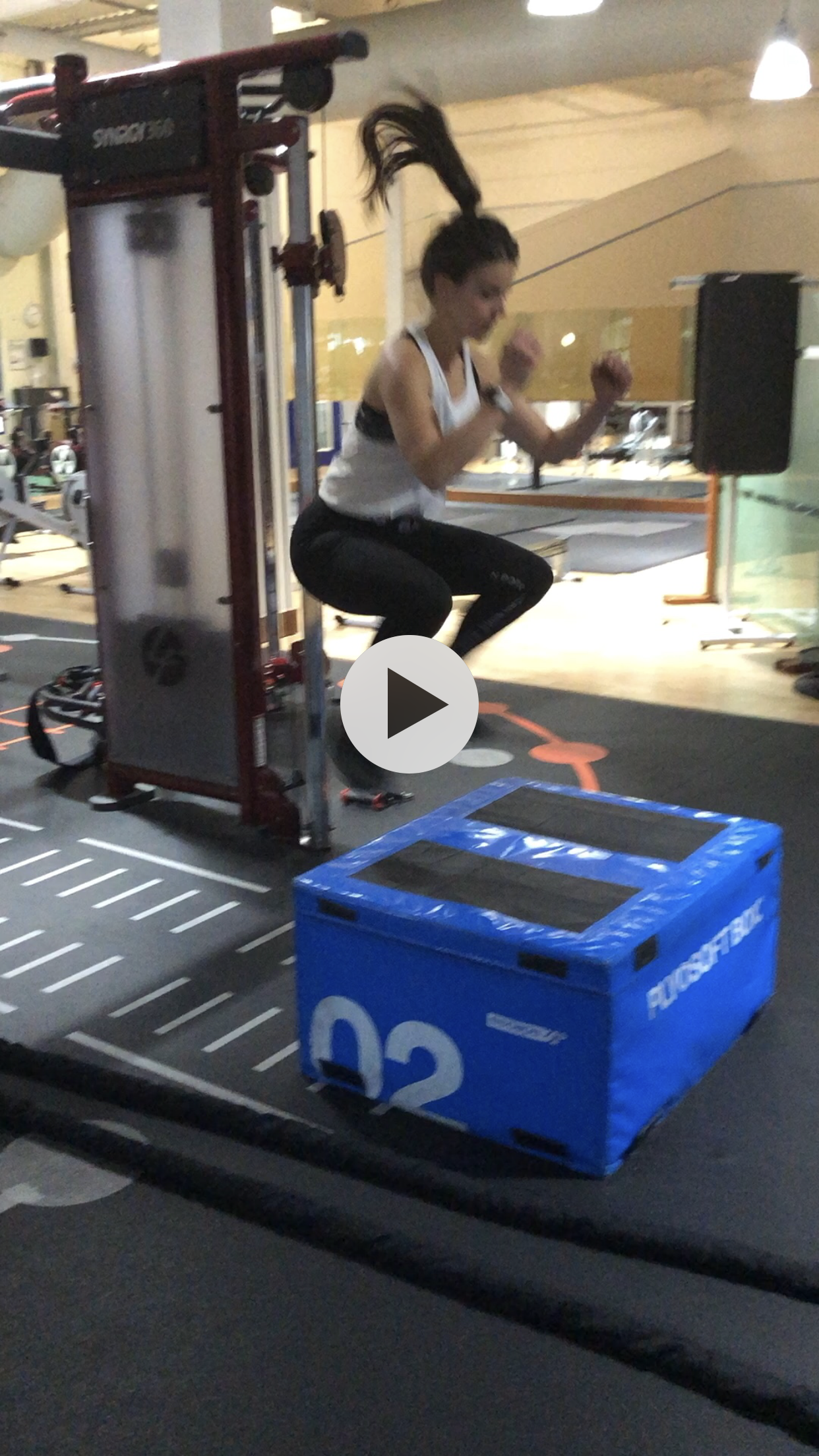 My top advice for really intensifying your workouts (if you want to) would be to focus on plyometric movements as well as exercises that are cardio based. For example, the video above includes box jumps (plyometric move) and after a few not only will your heart be racing, but your quads will be burning too! For something a little cardio based, the rowing machine was a great exercise.
I have 3 main strength goals
Increase squat strength
Increase leg press strength
Complete more than 1 unassisted pull up
I've never really had many strength goals – not serious ones, anyway. Sure, I'd always be looking to increase my weight every other session but I've never had a number in mind. Until now.
When I started David Lloyd's, I decided to go back to basics with squatting – aka, minimal weight and really focusing on my range of motion. This is something I personally chose to do because I wasn't quite happy with my depth. I mean, you can squat 80kg (or whatever) but if your range of motion is far from good and more of a bounce, then you may as well just skip squatting altogether.
So just after joining David Lloyd's I started off squatting 30kg (at home I was squatting 24kg max) and now, a month or so later, I've just hit 45kg. To some that's nothing, but to other's that's something. Like I said earlier, everyone starts somewhere! I also squat probably once a week – it's not my favourite thing! So my goal? To squat my own bodyweight! Almost there.
As for leg press – well, I was completely new to this move and I only started using it a few weeks ago! I started on 80kg, worked my way to 100kg and now I've just hit 140kg – all for 12 reps. Obviously I'd be able to go heavier if I lowered my reps but at the moment I'm happy to stick to higher volume work. My goal? To leg press 180kg for 12 reps!
For the pull ups… Well, this is something I've been working on since joining David Lloyd's and I'd say that my progress is going quite well. At first, using the pull up machine, I started on 50kg for 12 reps. Now, I currently sit at 25kg for 12 reps. However, I find using a bar and a band much more easier! I actually tested myself on the bar unassisted and I managed almost 1 rep. Give me a few weeks and I think I'll be there! Currently I work back once a week, however, I'm going to start incorporating a few more pull ups into my training schedule throughout the week to really enhance my progress.
Does your gym matter?
Absolutely! Ok, so what I mean is, although I'm loving the gym right now I do think that's down to the gym itself. For one David Lloyd provides me with all the equipment I need and I am never waiting on or needing anything else. Secondly, the environment at David Lloyd definitely plays a huge part in my gym attendance (wow – so school like). I've tried and visited a fair few gyms, but David Lloyd's has got to be the friendliest and the quietest of them all. Plus, not only do I use it for my fitness goals but I also use it for my working space too. The cafe downstairs is amazing for me to work from. After all, working from home can make you a little crazy at times! So the gym? 10/10.
What's coming up?
More Crossfit training, Tough Mudder preparation and hopefully something a little more challenging (but I'm still working on that one!).
Whilst I love challenging my body and working it to it's MAX I am however, aware that my mobility and recovery sessions need more attention, too. So over the next few weeks I'll also be trying out David Lloyd's pilates and yoga classes. I've been struggling with a little nag in my right hip at the moment and whilst it's ok most days, I really struggle with it on the days I go running or for an evening walk. Not good! Have I ever done a yoga/pilates class? Absolutely not! So I'll keep you updated!

,
x