HIIT. I can't say it's my best of friend at times but boy, is it effective.
You may have noticed that I'm kind of on a roll with these HIIT (High Intensity Interval Training) posts at the moment. This in fact, will be the third in my HIIT series taking after my popular posts, Is Your HIIT Workout Really A HIIT Workout? and Is Your TABATA Workout Really A Tabata Workout? I've absolutely loved destroying the associated myths to do with HIIT and TABATA training and today, i'll be taking you through the monster of all HIIT's. A type of training where you push your body to its absolute limits and beyond. That my friend, is hill sprints.
Interval Training
I've said it before but I'll say it again. Interval training can be extremely beneficial, not only for conditioning but also for fat loss whilst preserving muscle. In short, interval training involves alternating between short and intense bursts of activity with periods of low-intensity effort. For example, a typical HIIT workout may include jumping squats for 35 seconds followed with 25 seconds of rest. You can read more about how beneficial HIIT training is here. 
Now, you guys know I'm an advocate for doing what you love, so if running on a treadmill or stepping on a stair master is your go to for cardio, then go ahead and keep doing you. That's great. No, actually, that's awesome. But, if like me you can't stand cardio sessions that go well and truly over 20 minutes, then wow, I think I may have just found you your new best friend. Ok, well not quite, but hey.
If your current goal is to get into shape, burn fat and build muscle then hill sprints are the way to go. If not, then it's still a great exercise for increasing your cardiovascular system.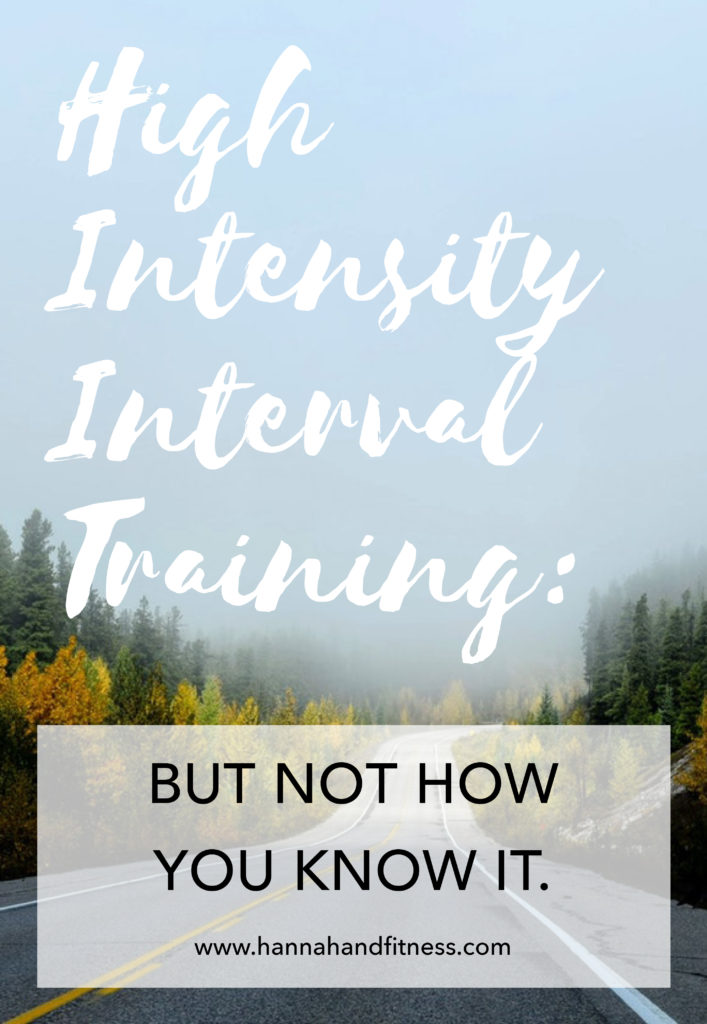 Personal Experience
I began including hill sprints into my training last summer, and whilst I stopped over the winter period to endure my bulk (read about that here) I soon picked it up at the beginning of spring this year. Since spring, I've managed to lose the added fat that I gained during my bulk, I've toned up hell of a lot and I genuinely feel a lot fitter in myself. Truthfully, I'm a big fan of cardio and whilst it's not everyone's cup of tea, I really do notice the difference when I miss a week of cardio workouts.
How To: Hill Sprints
Now, we know three things:
Hill sprints are another form of

HIIT

(high intensity interval training) therefore, you'll be working with interval periods.
They're ridiculously intense and like

HIIT

,

should be

completed no more than 3x a week.
You need a hill. Duh.
Onto the obvious – firstly, you need to pick a hill that is at least 35 metres long (I usually aim for anything between 40-50). The longer and steeper, the better. You may need to hunt down a good hill for this. My go to hill for hill sprints is a good 5 minute run away from my house so don't be afraid to walk/run the distance on your way there for a warm up. Don't even think about driving it.
Before you start your hill sprints (and any exercise for that matter) you need to make sure your body is well and truly warmed up. Like I said, I walk/jog/run towards my hill before starting and that's just perfect. However, if you're not quite the running fan then try my popular warm up routine here.
Once you're ready, (ready for an intense, breath-taking, mother of all, HIIT workout) you'll need to perfect your sprint technique. I, myself always make sure my chin is up, my eyes are forward and that my chest is out and shoulders are back. Keep your arms tight beside your side and let them sway in a bent position as you sprint.
One of the best thing's I was always taught when I began running was to run with your arms.
When you're ready, push explosively off the balls of your feet and sprint as fast as you possibly can up the hill. Don't stop until you've made it to the top (or to your finish point) and then walk back down and repeat. Your rest period will be the walk down from the top of the hill. Once you've completed your set of sprints you'll then need to allow yourself to cool down properly to avoid injury and tight muscles.
If you're a beginner then I would suggest no more than 6 sprints at your greatest effort. Hill sprints really are the devil and you don't want to push yourself too hard. Plus, if you're new to them then the chances of your body being sore the next day is high – aka, walking like a duck all day. Been there, done that. However, if familar with hill sprints then I would suggest to aim for anything between 10-12. This takes me a good 15-20 minutes which is the perfect HIIT time.
How Often?
If you read my first post in the HIIT series then you'll know that you shouldn't do HIIT workouts anymore than 3x a week (ideally). That is, if you're performing them correctly and in true form. A few ways you could perform hill sprints:
3x hill sprint workouts a week
Incorporate hill sprints with other

HIIT

workouts. E.g, 2x typical

HIIT

and 1x hill sprint (

HIIT

) workouts a week.
1x typical

HIIT

and 2x hill sprint (

HIIT

) workouts a week.
As time goes on, I like to challenge myself further by either choosing a steeper hill or increasing my sprinting length. Once you begin to get comfortable with your workout, switch it up. If it doesn't challenge you then it doesn't change you, huh? 

,
x