Hey Sunshines! It's been a hot minute since I updated you all (via blog) with my life antics but life has been good recently. Good, but damn busy. So I thought i'd share a few things with you all….
Career change
First things first, the big news – I'm becoming a full time blogger! It's crazy, it's nerve-wrecking and I still can't quite believe it but after a year or so as a Graphic Designer I decided to go after my overall passion and dreams of becoming more involved in the health, fitness and blogging industry. It's funny, because I spent my time in senior school, college and university (a total of 8 years) studying Graphic Design and yet here I am, packing it in the bag in 2 days time! Well, I say 'packing it in the bag', however design is a huge part of my life and I use it everyday for my blog – you'd be surprised by just how much design goes into blogging (if you take it seriously, anyway). Do I feel it's a degree gone to waste? Definitely not.
My Fitness Diary
Next up – I brought out My Fitness Diary at the start of the month and it's become something so much more than I thought it would! It was the first edition (heads up October's edition) but boy, was it an amazing feeling to finally have it released after weeks/months of hard work. I'm super grateful for all the purchases, feedback and lovely reviews. Gee, thanks guys. So right now I'm working on October's edition (nearly finished!) and I can't wait for you guys to see all the new things in it. You can expect to see…
A guide on the perfect pre/post workout foods
A month worth of workouts
Tips on motivation
My macro count
Carb cycling info with an example of what I eat on low, medium and high carb days
Gym newbie
I also have some fitness updates for you all. I am now a gym member! As of Tuesday, I got my shiny new membership to David Lloyd, Port Solent. I'm literally giddy with excitement. 1, because of the spa. 2, because of the swimming pool and 3, because of the unlimited access to some heavy ass weights. Finally, (and it's been a long time coming) I can take my progress up a notch from my usual home workouts. Heck yeah. 
Now, don't get me wrong – I love working out from home – it's convenient, it's a lot easier motivation wise and sometimes I can even workout in my PJ's. Shh, I didn't tell you that. However, after 2 and a half years working out from home, I've finally hit my max weight for my lower body and pretty much my upper body too. So I had two choices: 1 – buy more weights and annoy the heck out of my mum by taking up more storage in the house or 2 – get myself a damn gym membership. So alas, I went with option number 2 which ideally makes a lot of sense now that I'm going to be working from home now. I mean, there's only so much time I can spend at home, right? So yes, the gym will kind of become my 'me' place and you can expect to see a few posts on my new adventure as a 'gym newbie'!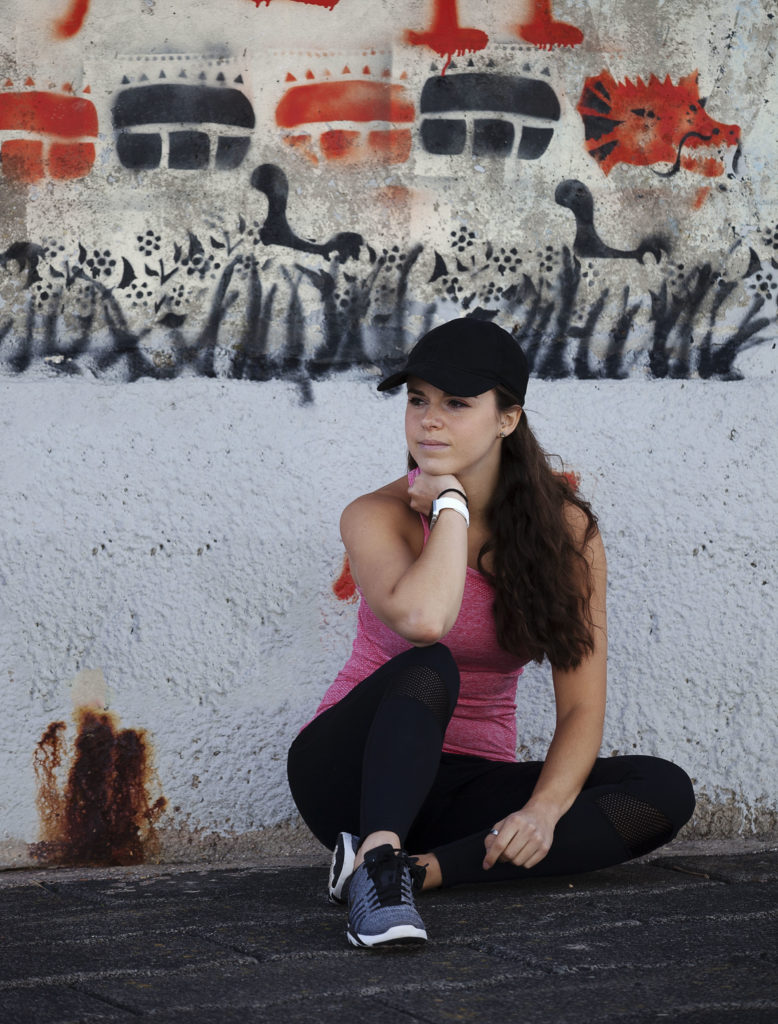 Vivo Life
Lastly, (i'll get to the giveaway soon – I promise) at the beginning of the month I became a proud ambassador to my favourite supplement company, Vivo Life. If you're an avid follower then you'll know just how much I love these guys and their products. You'll also know that i've been using their products for a wee while (2 years approx). If you take a look at this post then you'll see just how long!
If there's one thing you should know about me then it's that I'm very picky with whom I work with. I don't fall for the money, I don't fall for the promises of unlimited products or the following of a certain brand. Instead I fall for the company, their products and their passion. So please believe me when I say this is an honest partnership – I never and never will promote a product I genuinely don't love. Love and not like!
Ok here we go, GIVEAWAY TIME!
Last night I launched an exclusive giveaway to my Instagram followers containing my Fitbit SURGE activity tracker and My Fitness Diary (September edition). I'm not teaming up with Fitbit – this a giveaway from myself only and it ends this Friday, 6pm GMT. To enter all you've got to do is head over to this post (or click on the image below) and follow the instructions!
Best of luck!
PS, a big shout out to Thom for these amazing photos taken on the weekend. We had a busy Saturday morning shooting photos for October's My Fitness Diary and I am so incredibly happy with the shots! So don't mind me as I spam you in the upcoming weeks with the photos. 

,
x